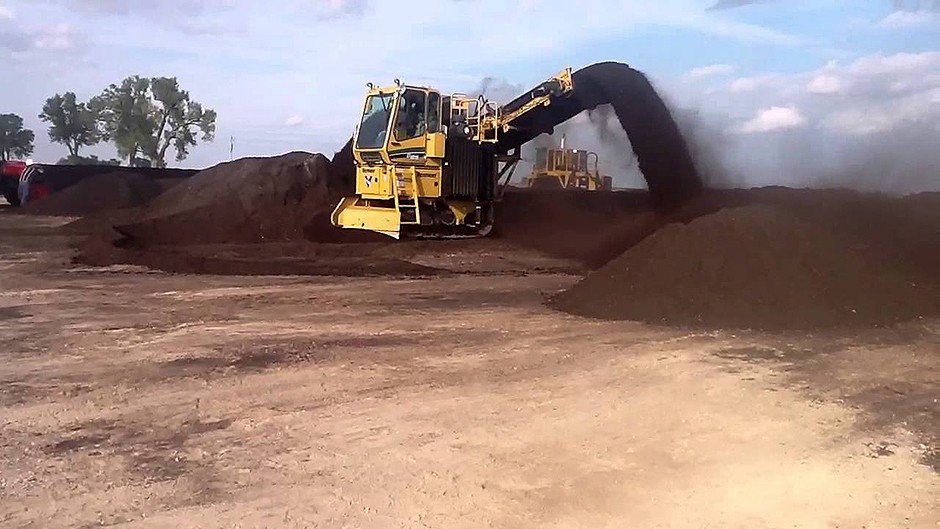 If you want to maximize your compost operation's space, choose the CT1010TX. Equipped with the optional conveyor, this self-propelled compost tuner lifts and fully aerates the material, then places it back in one continuous stack to save space. SmartTrack advanced control system monitors the elevating face, optional conveyor and ground drive, adjusting each as needed to help increase machine longevity and jobsite productivity. Reversible hydraulic fan clears debris from radiator screen, protecting the engine from overheating.
Features & Benefits
EFFICIENCY
Improve your composting effort with patented elevating face technology that turns the compost on the first pass.
Space-Saving
Create a space-saving continuous stack or efficient windrows depending on your needs and space considerations.
Less Mess
Reduce plugging because the CT1010TX has a single-touch switch that staggers the start times of the conveyor and elevating face.
Multiple Speed Options
Go at your own pace with the two-speed planetary track drive system – high for transport and normal operation, low for wet, heavy material.