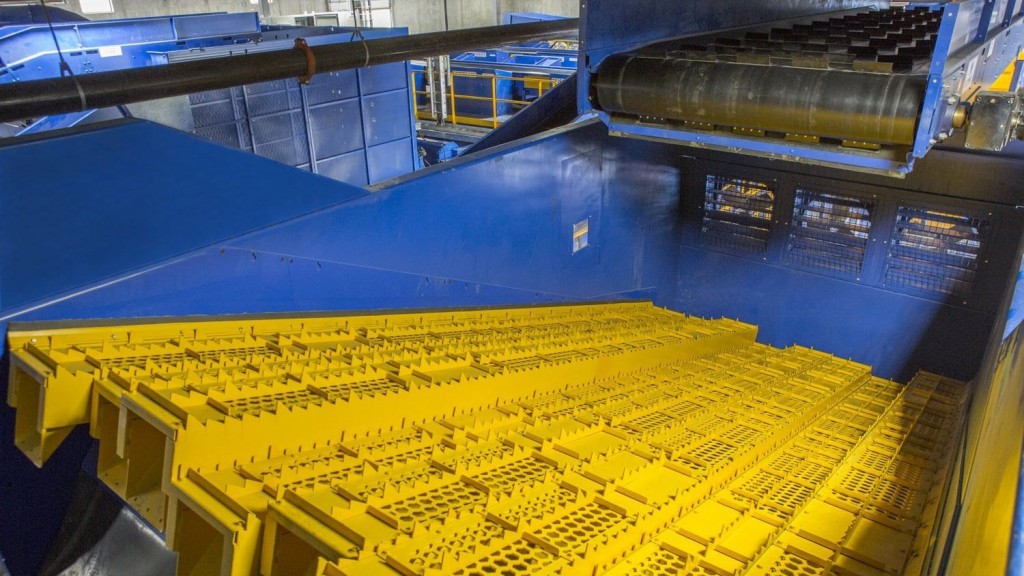 MACH Ballistic separators are designed for sorting 2D materials (plastic film, paper, cardboard and fibers) and 3D materials (containers, plastic bottles, cans, stone, wood, etc.).
They can also sort fine particles that can be collected separately with the optional variable screen openings. In addition to being sturdy and reliable, the MACH Ballistic includes many of the benefits of our current MACH Separators with added features improving performance.
This separator can handle different material types including Single-Stream, Municipal Solid Waste, Commercial and Industrial Waste. Multiple separators can be configured vertically or horizontally to address customer sorting challenges.
Specs
Key Specifications: 4 models

| | |
| --- | --- |
| Width (effective screening) | 6'-10" (2.1 m) - 13'-9'' (4.2 m) |
| Length (effective screening) | 19'-0'' (5.8 m) |
| Number of paddles | 6 - 12 |