Machinex and Republic Services bring Arizona MRF back to life after fire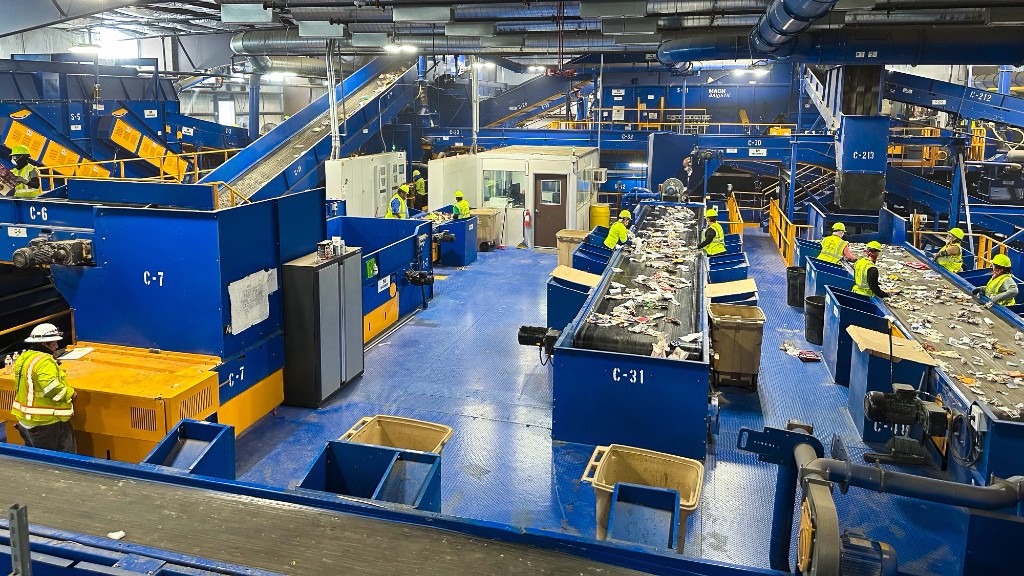 Republic Services and Machinex Technologies have collaborated to reopen a single-stream recycling facility in Scottsdale, Arizona. Back in 2019, the MRF was completely lost because of a fire incident. The reopening is due to the continued collaboration between Republic Services and Machinex. Republic Services says that its positive experience with Machinex technology made the decision to extend the partnership natural and straightforward.
The new system increased processing capacity from 25 to 40 tons per hour. This capacity presented a significant challenge during the design phase, primarily due to the limited space available within the existing building. Republic Services had outgrown the facility, and due to contractual requirements between Republic and the Salt River Pima-Maricopa Indian Community where the building is located, it was required to be built back to the original specifications, necessitating the development of an innovative and space-efficient system to meet their evolving needs.
"The River Recycling MRF is a critical piece of recycling infrastructure in the East Valley, and even across the entire Phoenix metro area," said Will Herzog, sales manager for the western region at Machinex. "Machinex is excited to see the facility back up and operating and is very proud to have supported Republic Services throughout their rebuilding effort."
The new system is equipped with the latest Machinex sorting equipment such as ballistic separators, MACH Hyspec optical sorters, a SamurAI sorting robot for HDPE quality control and HDPE positive sorting, and an eddy current separator. The SamurAI robot is focused on the positive sortation of HDPE naturally as all HDPE is sorted optically. Optical sorters that were not present in the original design were added to clean paper and another was added on the container line to remove 3D fibre and film.
The site presented many challenges related to the rebuilding of the new facility. However, with a lot of hard work and open lines of communication, the partnership between Machinex and Republic Services saw the project through to a productive and successful completion.