Machinex President and CEO earns Hommage Pierre-Lachance award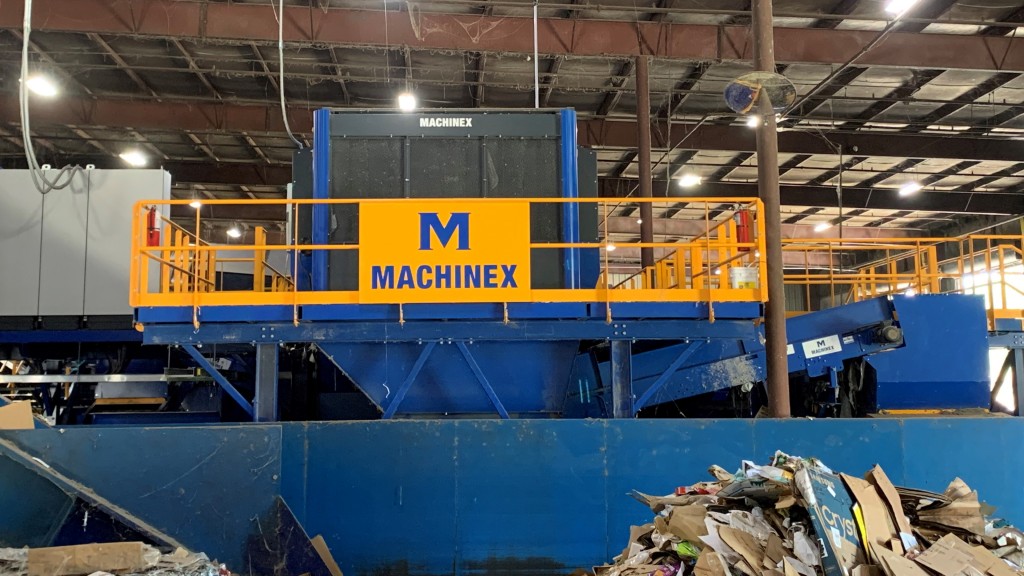 Pierre Paré, president and CEO of Machinex Group, was awarded the Hommage Pierre-Lachance at the Envirolys Gala, held on November 13 in Laval, Québec. Organized by the Conseil des entreprises en technologies environnementales du Québec (CETEQ), the gala highlights the contribution of private companies to Quebec's green economy. The 14th annual event was attended by nearly 500 guests at Le Mont-Blanc, including Benoit Charette, Minister of the Environment, the Fight against Climate Change, Wildlife, and Parks, the Honourable Steven Guilbeault, Minister of Environment and Climate Change, and Emmanuelle Géhin, president and CEO of RECYC QUÉBEC.
The award Hommage Pierre-Lachance honours a person whose achievements and commitment have contributed to the development and influence of the green economy. Mr. Paré was awarded the prize in recognition of his contribution, both in Quebec and internationally, over the past 40 years at Machinex, including more than 27 years as president and CEO of the company.
During the event, CETEQ also presented the Envirolys Personality Award to Brian Mulroney, the 18th Prime Minister of Canada. The award was enthusiastically presented by his former colleague, Jean Charest, who served as Quebec's minister from 2003 to 2012. Mr. Mulroney delivered a deeply moving speech to the guests. His passion for protecting the environment remains evident.
Mr. Paré started at Machinex in 1983 when the company had just a dozen employees. With his vision and entrepreneurial spirit, he quickly became a shareholder within the company, turning the operations from agricultural, completely toward the recycling industry in the late 1980s. Machinex says that it became the first Canadian company to design equipment for material recovery facilities (MRF).
Despite its noble roots, Machinex is one of the companies worldwide with the capacity to deliver high-capacity MRFs. After developing the Quebec market early in his career, Mr. Paré went on to develop the rest of Canada, the United States, Europe, and Oceania, where the majority of Machinex projects are installed.
Mr. Paré has made an invaluable contribution to developing environmental knowledge and technologies in this sector, which benefits the entire Quebec economy and beyond.