Aqua Metals and 6K Energy partner to develop low-carbon battery materials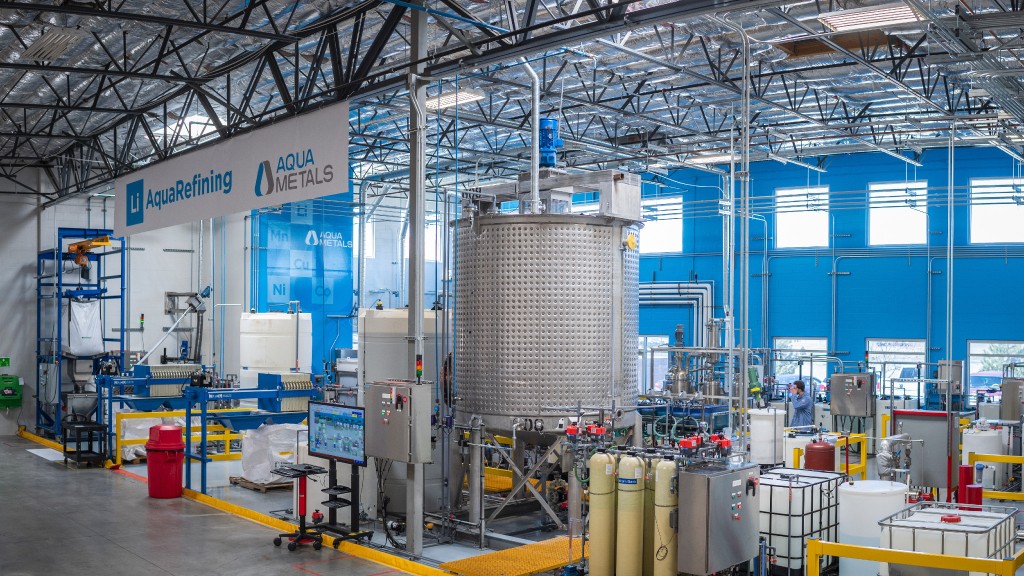 Aqua Metals, Inc. and 6K Energy have partnered to develop low-carbon battery materials and plan to establish a long-term agreement for 6K Energy's PlusCAM cathode material manufacturing plant. Both Aqua Metals and 6K Energy want to create a low-carbon supply chain for critical battery materials and advance cost-effective production methods for sustainable lithium-ion batteries.
The companies have initiated the partnership with a non-recurring engineering (NRE) agreement to further develop low-carbon technology for the conversion of critical metals, first virgin and later recycled material, into battery-grade cathode active material (CAM) precursors, which are essential to 6K Energy's advanced cathode manufacturing. Aqua Metals is leading the development of the conversion process, designed to replace chemical catalysts with clean electricity, and enables the sustainable production of cost-effective CAM precursors by eliminating embedded emissions, recurring expenses, and chemical waste byproducts.
Cathode active material is the most expensive component in a lithium battery, and it is currently manufactured almost exclusively in China. This partnership not only creates low-carbon resources for battery and electric vehicle manufacturers but also enables greater supply independence at a competitive cost and less production time than imported materials from foreign sources.
"Aqua Metals believes that the key to sustainable energy lies in leveraging the full potential of recycled materials in manufacturing lithium-ion batteries, building a circular supply chain domestically, and minimizing the environmental impact of the clean energy industry," says Steve Cotton, president and CEO of Aqua Metals.
6K Energy was recently awarded a $50 million Department of Energy (DOE) grant opportunity that will partially fund the $200+ million PlusCAM factory in Jackson, T.N., scheduled to open in 2025. The conversion process already in development is based on Aqua Metals' AquaRefining technology and is designed to work with both virgin materials and sustainably recycled content supplied by Aqua Metals. As part of the strategic agreement, 6K Energy will fund the project for low-carbon pCAM conversion in 2023, and the successful completion of the development project will lead to a long-term supply agreement between the two companies.
The companies plan to co-locate pCAM manufacturing with 6K Energy's PlusCAM factory. PlusCAM will be the world's first UniMelt plasma cathode manufacturing plant, providing low-cost production of battery material in the U.S., with a production capacity of 13,000 tons per annum (tpa). Aqua Metals currently operates a lithium battery recycling facility at its Li AquaRefining pilot and is developing a five-acre, 10,000tpa clean metals recycling campus nearby in the Tahoe-Reno Industrial Center. Aqua Metals' AquaRefining recycling technology recovers critical metals from spent lithium batteries using electricity in a closed loop, lowering emissions, and reducing landfill waste by 95 percent compared to current battery recycling processes.