McNeilus highlights ePTO technology and SSAB fossil-free steel partnership at WasteExpo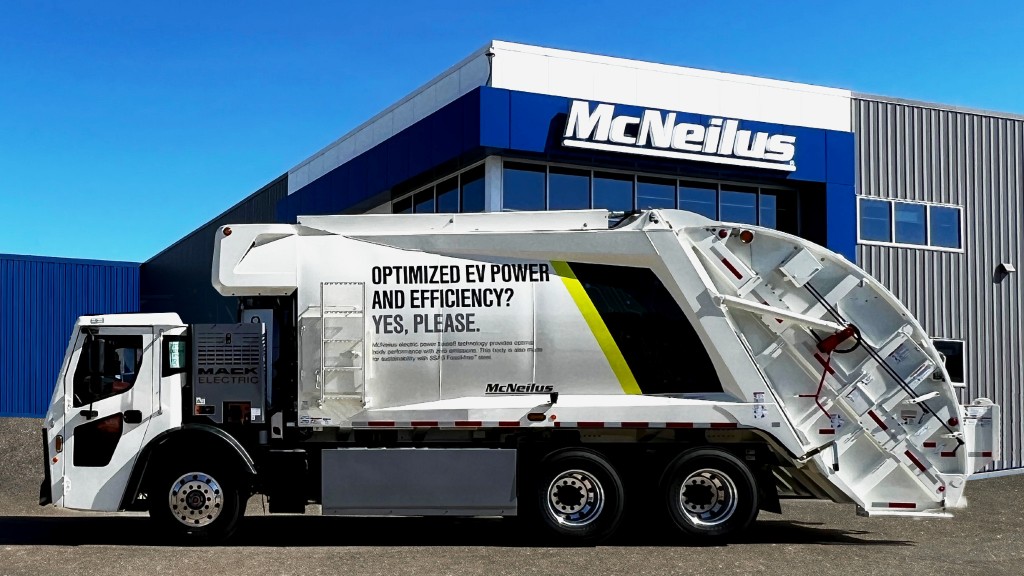 McNeilus Truck and Manufacturing, Inc. will spotlight its advanced electric power takeoff (ePTO) technology and its partnership with fossil-free steel manufacturer SSAB at WasteExpo 2023.
McNeilus ePTO technology provides a self-contained system that is optimized and dedicated to powering collection vehicles for consistent performance no matter the electric chassis brand. The technology will is displayed on a McNeilus rear loader.
"We developed our ePTO technology with a laser focus on delivering the high standards of performance, serviceability, durability, and manufacturability that customers have come to expect from McNeilus," says Derek Wente, ePTO project engineer at McNeilus Truck and Manufacturing.
McNeilus ePTO technology was designed with the operator and service technician in mind. It provides numerous benefits including common component placement. The system has consistent service parts across various models which allows for simplified troubleshooting, diagnostics, and maintenance. The common controls and placement in the cab across models enables control familiarity when working across several different models and helps to streamline training. The electric pump and motor configuration eliminates noise pollution and provides quiet operation during early morning routes in residential neighbourhoods.
McNeilus ePTO collection vehicles meet requirements for zero-emission laws and help recyclers meet environmental and sustainability goals. The ePTO rear loader on display at Waste Expo is made with SSAB fossil-free steel.
"We are proud to be able to showcase results from our fossil-free steel partnership with Oshkosh and McNeilus as we now present the McNeilus ePTO Rear Loader at Waste Expo," says Thomas Hörnfeldt, head of sustainable business at SSAB. "We see an increasing demand for steel without CO2 emissions from our customers and look forward to continuing our journey to reduce carbon footprints across the value chain."
In addition to McNeilus ePTO technology, McNeilus will showcase a fully-integrated zero-emission electric collection vehicle that is engineered and produced by Oshkosh Corporation. The new vehicle delivers on sustainability goals, meets or exceeds clean energy mandates, qualifies for EV incentives, and completes a typical all-day refuse collection route on a single charge. Its 494 kWh battery comes with an eight-year warranty and an expected life of 12 to 14 years.
Related Articles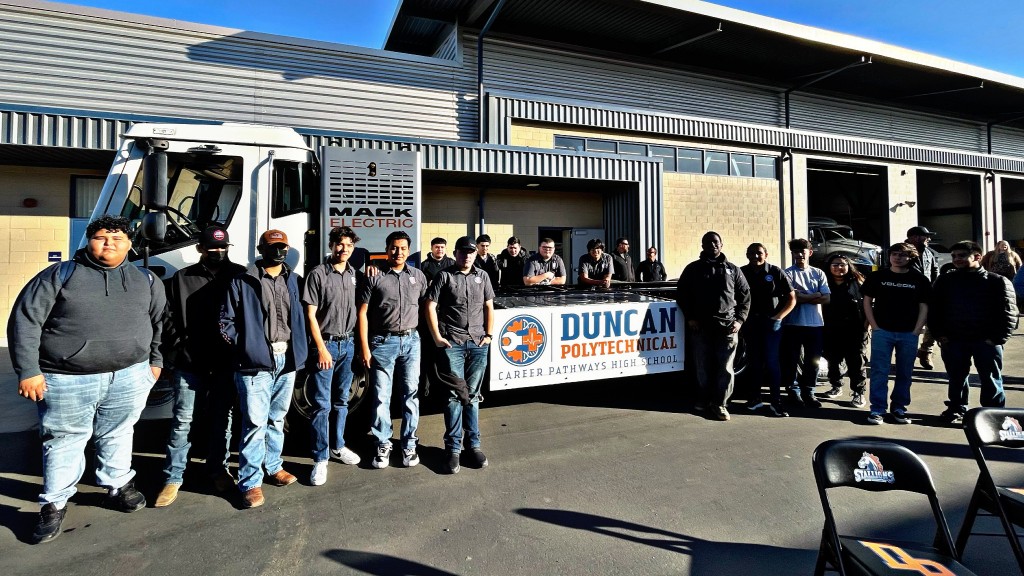 Fresno Unified School District purchases Mack electric collection vehicle to train new technicians