Fresno Unified School District purchases Mack electric collection vehicle to train new technicians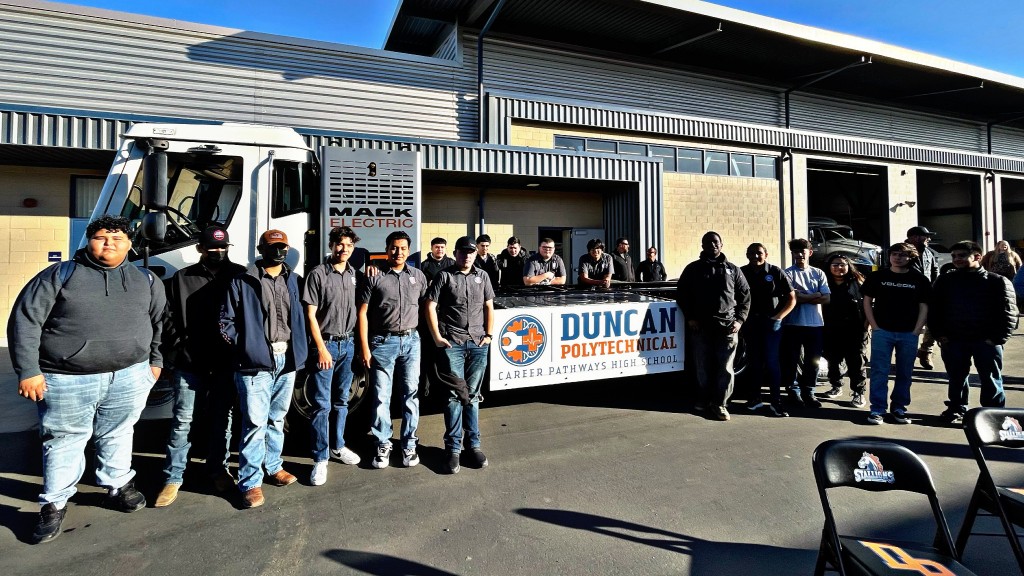 A Mack LR Electric refuse model recently was sold to Fresno, California, Unified School District by Affinity Truck Center to be used in Duncan Polytechnical High School's Medium and Heavy Duty Truck Technology Pathway. The Mack LR Electric is the only electric vehicle in the truck program and is an integral part of the school's coursework.
"We are excited that the Fresno Unified School District chose to purchase the Mack LR Electric vehicle to help educate future heavy-duty truck technicians," says Jonathan Randall, president of Mack Trucks North America. "The LR Electric is a zero-emissions vehicle and is currently being sold throughout North America to customers interested in reducing their carbon footprints. Through this training, these students will start their journey ahead of the curve by learning about electrification on a leading Mack LR Electric vehicle."
Duncan Polytechnical High School, a state and federally funded school, offers the program to students seeking training as a core component of their work-based learning in both medium- and heavy-duty truck technology. Affinity Truck Center offers internship opportunities to a select group of students each year.
"Mack has given students a great opportunity to see the next evolution of the industry with their electric truck purchased by Fresno Unified School District," says Marina Garcia, a senior Medium/Heavy Truck student at Duncan. "This gives the next generations the opportunity to learn early on and obtain the skills needed to operate the electric vehicles that will soon be in everyday normal use."
Cara Jurado, college and career readiness coordinator at Duncan Polytechnical High School, says that Duncan offers a training program that enables students to acquire the necessary knowledge to work in the industry.
"We felt that acquiring a Mack LR Electric vehicle would leverage the educational and internship partnership with Affinity to facilitate this training," Jurado says. "It is imperative that students receive training surrounding electrical vehicle awareness and safety in order to be prepared to work with these vehicles."
The Mack LR Electric is a bare chassis configuration so students are better able to see all components. Students will earn various certifications including ASE Entry-Level certification for heavy trucks, one of which is for electronics and electrical systems. Duncan hopes the students will eventually get EV-specific certifications, and the school is working to enhance their current training by developing an EV training partnership with Affinity Truck Center.
At this point, the internship at Affinity is more focused on product familiarity and safety. In time, minor diagnostics and maintenance will be added to the program.
"The current students and potential technicians of the future are being exposed and trained on the newest technology entering our marketplace long before most current technicians in the industry will have the opportunity to work on these vehicles," says Kim Mesfin, president of Affinity Truck Center. "It is preparing our industry in advance rather than in arrears."
Currently, 26 seniors and 25 juniors are enrolled in the heavy truck program. Next year, 27 sophomores will be admitted to the program. Mesfin says Affinity typically has six to eight interns per semester working across all dealership departments.
Duncan instructor Eric Rubio is constantly seeking new opportunities for training and certifications for himself and his students. He regularly meets with an advisory group from several local service shops to receive feedback on curriculum and equipment to keep the program relevant. Mesfin said the hope is that seniors participating in the internship will interview for a part- or full-time position in Affinity's two-year apprentice program or other positions.
Related Articles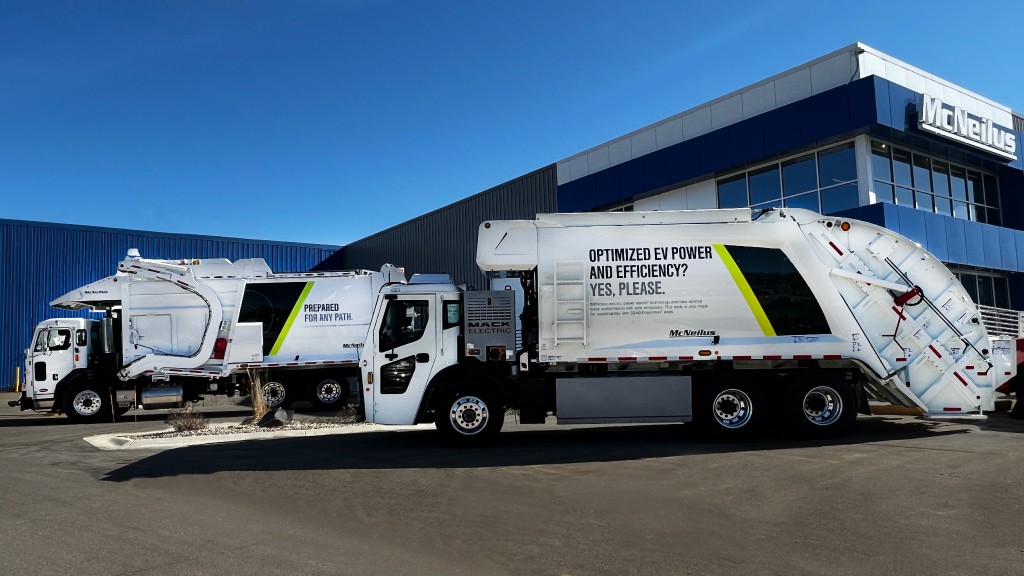 Electric collection technology the highlight of McNeilus' WasteExpo 2023 booth