Peterson horizontal grinder from Astec suits land clearing and other uses requiring mobility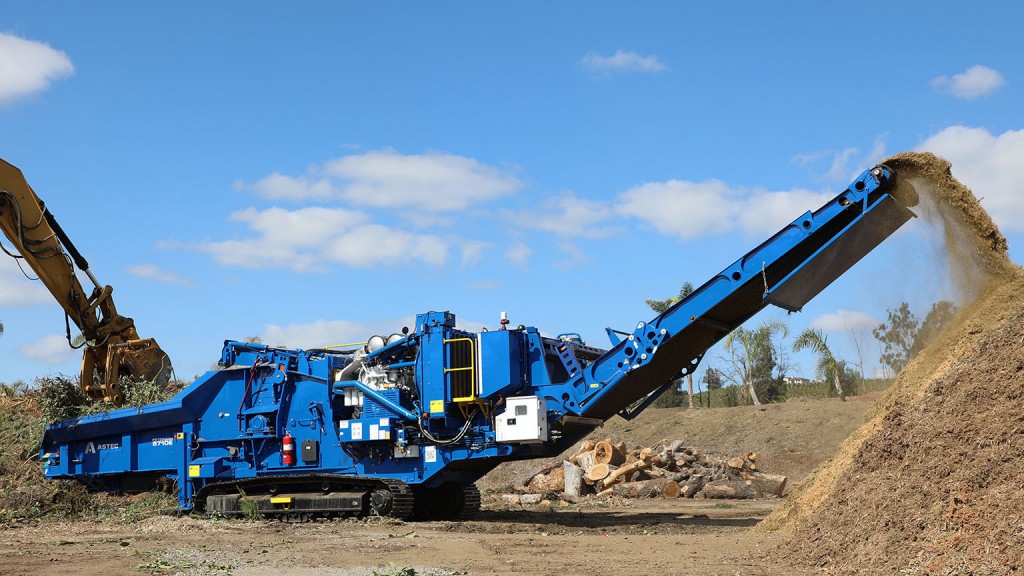 The Peterson 5710E horizontal grinder from Astec Industries is suited for land clearing operations or other applications where mobility is desired. The horizontal grinder is equipped with several features designed to improve efficiency and help operators reduce material handling costs.
The 5710E features a larger rotor that can accommodate a greater number of grinding bits. The new rotor is 8 percent larger and 19 percent heavier than the previous model, giving it more grinding power. To keep up with this improved power, the screening area has also been increased, to allow for greater throughput. Additionally, the grate change process has been simplified.
While weight and size have been increased where it counts, the machine is lighter overall. The redesign has been used to maximize efficiency and simplicity throughout the grinding process. This has been applied from the rotor to the screens, as well as in the new compression roll cylinders, which offer better downforce to help process material being fed into the rotor.