Republic Services rolls out Oshkosh's first fully integrated electric collection vehicle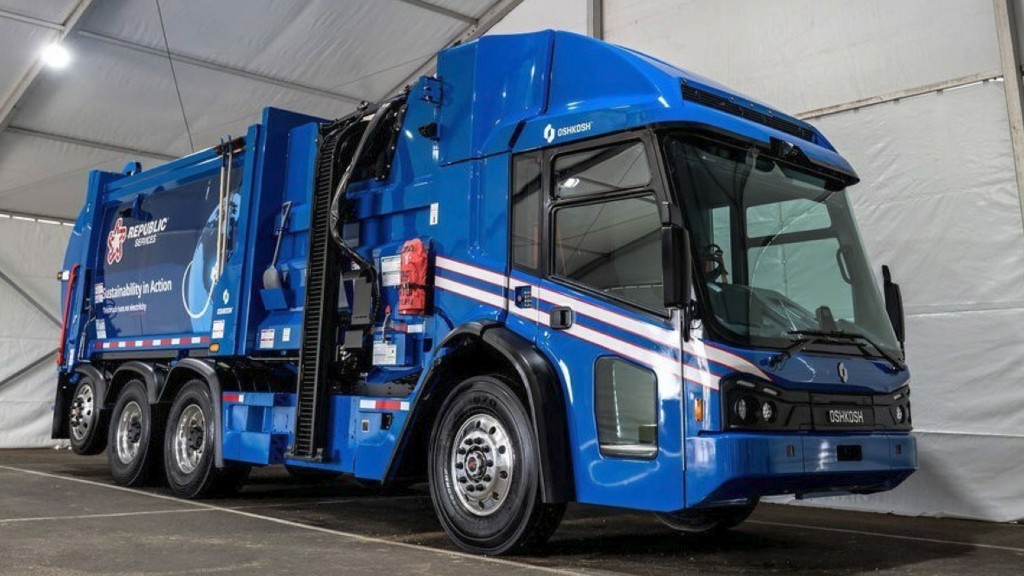 Republic Services will significantly scale its electric collection truck fleet through a long-term deal with the Oshkosh Corporation. Oshkosh has developed a fully integrated, electric collection vehicle, a new equipment category for Oshkosh.
Republic Services will begin operating two of Oshkosh's fully integrated electric recycling and waste truck prototypes in the Autumn of 2023 and expects EVs to represent half of its new truck purchases in the next five years. Traditional collection vehicles require the mounting of a refuse collection body to a third-party chassis. Oshkosh's integrated collection body was designed to offer waste and recycling collectors a single OEM electric collection vehicle without the need for a third-party chassis.
"Entry into new product categories is a crucial element of our 'Innovate. Serve. Advance.' growth strategy," says John Pfeifer, president and chief executive officer of Oshkosh Corporation. "With a deep heritage in the design and manufacture of purpose-built, heavy-duty trucks coupled with field-proven refuse body technology, Oshkosh is uniquely positioned to develop this integrated vehicle. Our vast innovation capabilities are evident in every aspect of this first-of-its-kind product."
Republic Services provided insights to Oshkosh engineers regarding operational, safety, and ergonomic features for the truck. The chassis and body are designed as a single unit, maximizing interior space and creating a unique, streamlined exterior. Safety features include an enlarged windshield for improved visibility, 360-degree cameras, lane-departure sensors, and automated braking.
Republic Services operates a collection fleet with 17,000 trucks, with electric collection trucks currently operating in two states. The company has made a commitment to fleet electrification through a multi-supplier vendor strategy.
"As the operator of 17,000 trucks, Republic Services is uniquely positioned to advance decarbonization through our commitment to electrification, delivering meaningful environmental and economic benefits," says Jon Vander Ark, president and chief executive officer. "Our engagement with Oshkosh on the truck of the future will accelerate the transition of our fleet while providing advanced safety features and technology. We'll continue to invest in innovations that will help reduce emissions, benefit the environment and help our customers meet their own sustainability goals."
This electrified collection truck features a drivetrain that includes advanced lithium-ion batteries and an electric-axle system. The vehicle will enable a full day's collection on a single charge with zero emissions. It was designed to minimize environmental impact and reduce noise in communities around the world while helping waste and recycling collectors meet their sustainability initiatives.
"When Oshkosh engineers began this project, they put both the customer and user experiences at the center of our design," says Pfeifer. "For the buyer, chassis selection, and integration are eliminated. For the driver, active safety systems, performance technologies, and ergonomic features deliver best-in-class safety, comfort, and productivity. And for the technician, intelligent, connected systems reduce routine service and enable condition-based maintenance."
Two automated side-load prototypes for residential collections will hit the road in Phoenix this fall for Republic Services, with additional vehicles planned in 2024 for locations including Santa Ana and Carlsbad, California, and the Portland, Oregon, area.
The recycling and waste collection business is suited for electric vehicles, with trucks operating consistent routes and returning to a base to recharge overnight.
Manufacturing of Oshkosh's integrated, electric collection truck will leverage several Oshkosh facilities, including a new plant in Murfreesboro, Tennessee. Product prototype testing on designated routes will be completed in 2023, with deliveries starting in 2024.
Related Articles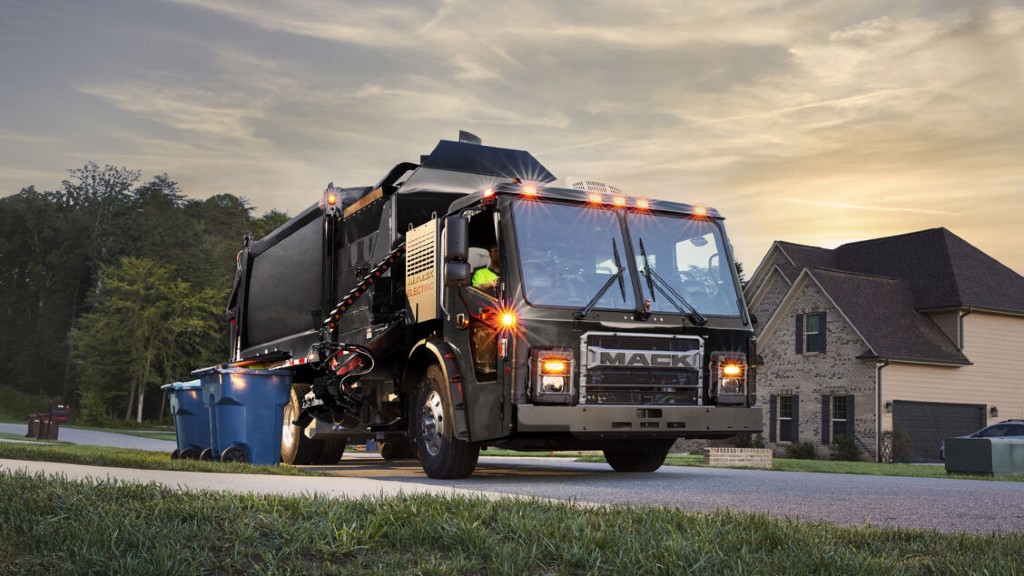 Environmental 360 Solutions orders Mack electric collection vehicle for operation in Canada