Komptech to sponsor 2014 US Composting Council show in Oakland
USCC show runs January 26-29th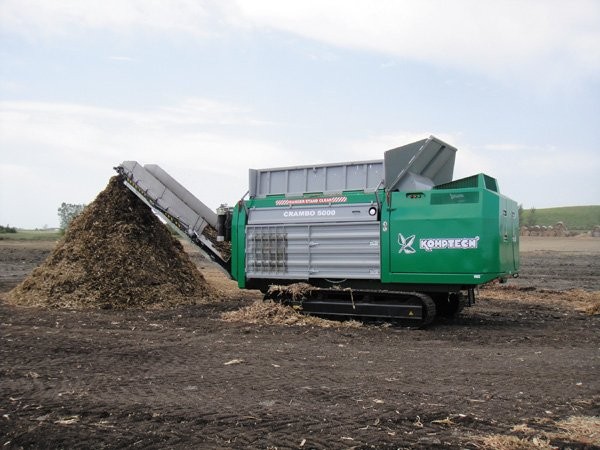 Komptech USA, Inc is planning to bring seven machines to the 2014 US Composting Council show in Oakland, which runs January 26-29th. Komptech has grown its presence in the USCC show every year and this year is no exception. Besides being the manufacture with the most equipment demonstrated, Komptech also will be sponsoring the show.
The company says most of their machines will be operating in the annual live demo day that the conference holds at a local landfill. New to the event in 2014, the show will also offer a static display where equipment can be showcased and attendees can get an up close look at machines with one on one time with factory representatives.
Komptech will feature live demonstrations of the Crambo dual shaft shredder, a windrow turner, hybrid trommel screen and star screen and stone separator.
Todd Dunderdale, Komptech USA Director of Sales and Marketing states "The USCC is always our biggest and best show of the year. There is really no better opportunity for customers to come and see all the industry equipment working at the same time in one spot."
We have been a strong supporter of USCC for over 15 years and will continue in order to provide the organics market with education and technology that will improve the industry as a whole."
All 13 North American Komptech dealers will be in attendance to answer questions from their local customers along with Bejac Corporation, Komptech's California and Arizona dealers who will be co-hosting the show with Komptech and providing support equipment for the live demonstrations.