The bipartisan appeal of compost: bringing forward benefits for the planet and the economy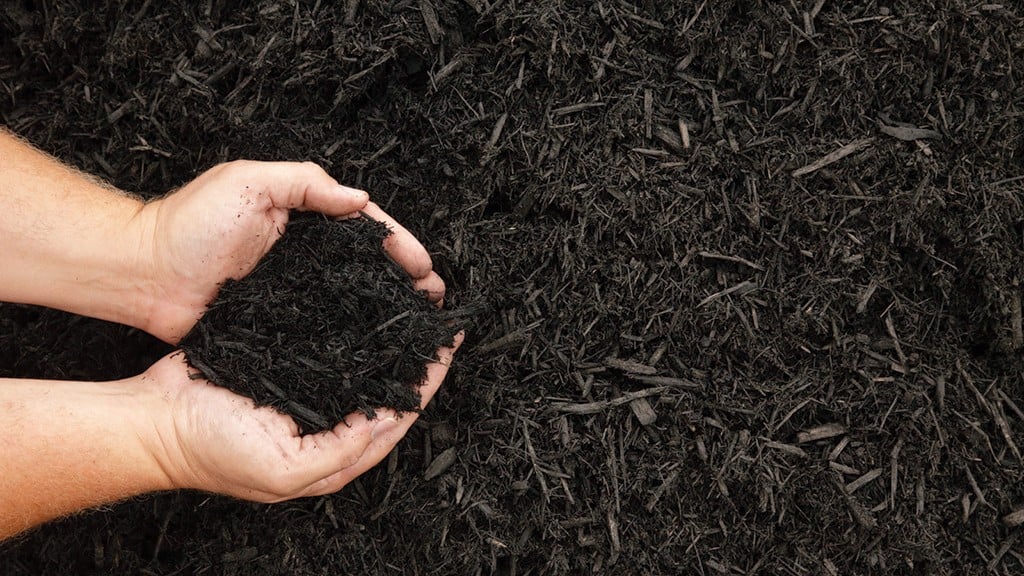 As I write this article, we are watching the results of Americans going to the polls in a highly partisan era of American history.
Partisanship becomes a real factor in achieving sensible economic, environmental, and health decisions in our country. Those of us affected by it find ourselves working to navigate the very different priorities of two parties.
But compost makes our job easier. Compost itself, and the commercial composting industry at all scales, has so many benefits, appeals, and arguments for people to support and adopt it that we find in our meetings with regulators and legislators in the past year that the idea is quick to catch on. It shows as our membership continues to grow, surpassing 850 organizations and businesses plus an increasing number of individual advocates for the first time since our formation three decades ago. The support we've received in the past few years for the product, the process, and the businesses created by our industry has been phenomenal and has enabled us to expand our reach in many ways.
New training initiative grows expertise across the industry
Last June, we launched Compost University – not a building of brick and mortar, but an online study hall (officially called a learning management system in the industry). Compost University delivers training covering the full range of composting issues (safety, feedstocks, odour, regulations, contamination, and more) to people where they are – regardless of level of business, geography, or time of day – through their computer.
This is a game changer for our industry, and will allow our Compost Research and Education Foundation to vastly improve its training reach. In the past, Compost Operations Training Courses – the standard in the industry – have required learners to be away from the loader/truck/turner for five days, limiting the numbers of people who could take the course. Now, we're able to reach frontline operators who couldn't come to training to help them develop better systems, and for diversity/equity/inclusion/access purposes, to advance further along the ladder of their career than they were previously able.
Since mid-summer when Compost University opened its doors, 182 courses have already been completed by members and 32 non-members who have enrolled as Compost U Scholars. Regulators are already passing the link to people applying for permits and composting products because they see value in the education.
We continue to watch our community of certified compost operators and compost professionals grow and thrive. With the expansion of compost access across North America, professionals who know how to run compost facilities of all sizes in ways that benefit their communities are in high demand.
The on-the-ground network is growing
Composting is growing in awareness through more boots on the ground, and it's a critical element with the federal government turning its attention to organics diversion and composting to have advocates and businesses in the field to demonstrate and promote understanding of what the industry does, the benefits of using compost, and the community and climate connection of diverting inedible food waste.
There has been a surge of cities, counties, and states writing Climate Action Plans (CAPs) – comprehensive documents laying out a foundation for how communities will approach reducing methane, finding alternative energy sources, and sequestering carbon. Writers of CAPs are increasingly turning to the place compost fits in the food waste hierarchy to find local, scalable ways to handle inedible food waste in their communities, adding CAPs to the traditional government solid waste plans that have governed recycling and composting resources in the past.
Thanks to USCC's growing number of chapters, the growth of composting at small scales thanks to the Institute of Local Self-Reliance's Community Composter Coalition, and the outpouring of interest by individuals in USCC's advocacy community, there are voices ready to speak for expanding composting at the ready. Chapters were key to raising the profile of composting and gaining co-sponsors for the Compost Act through direct meetings with their congressional staff over the past year, and the Community Composter Coalition continues (along with municipal recycling and composting managers) to serve as frontline educators about the benefits and rules for community composting.
Inroads and challenges in the composting industry
The industry is making inroads with both state and federal legislation and grant programs that are directing unprecedented funding to the industry because of the growth of our resources and programs. Along with the Compost Act, our attention is now on the Farm Bill, which funds farm, food, and resource programs; the Natural Resource Conservation Service's addition of compost to farm conservation practices; and an updated compostable labelling bill, which USCC and its partner the Biodegradable Products Industry will be producing from a stakeholder process.
Challenges loom that divert our attention from our progress in solving these fundamental challenges. Perfluoroalkyl Substances (PFAS) and their related chemicals are understandably alarming citizens after stories of water and soil contamination, and the U.S. EPA has been slow to fund research for updated health effects of PFAS in soil. This has left state regulators, under pressure by their communities, to place non-standardized, non-researched PFAS limits on PFAS in soil that could lead to devastating consequences for the industry. Ours is an industry that offers so many benefits, such as carbon sequestration, water retention, lower greenhouse gases, and soil benefits to the planet.
USCC, on behalf of the industry, is working with coalitions of other groups who, like us, are passive receivers of PFAS products. (BPI and the Compost Manufacturing Alliance do not allow PFAS in items that they certify, so any entry via foodservice ware is coming through contamination of "look alike" non-compostable products, and the ubiquitous sources of PFAS throughout the consumer supply chain.) We are also planning aggressive lobbying and public information campaigns to alert the public to the danger these regulations and legislation pose to an industry formed to do good for the globe, such as Maine's successful bill forbidding biosolids use. We are also pressuring the USDA to fund research studying the plant uptake of PFAS in soils using compost so there is an equivocal answer to this question.
We will continue, even in a divided Congress and U.S. state houses that run the gamut of the political spectrum, to bring forward the benefits of compost and compost businesses to the planet, as well as green jobs and local economies. That's something everyone can agree on.
Frank Franciosi is the executive director of the US Composting Council, the trade organization representing commercial composting at all scales in the U.S.