Machinex marks 2013 as biggest year of production to date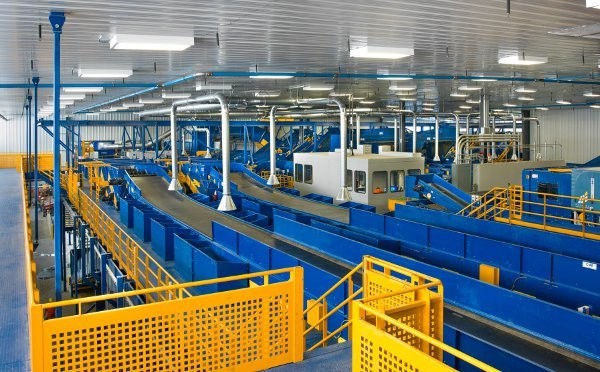 In 2013, sorting system provider Machinex had its biggest year of production, and the company says 2014 looks to be even busier. Between June and December, 2013, the company proved its capacity and flexibility by delivering more than 12 projects ranging in size from medium to large. Four of these were major projects.
Using its resources and expertise in project coordination, Machinex says they managed to deliver all of its orders on-time, satisfying customers and meeting its commitments. From design to manufacturing, through installation and start-up of the custom sorting systems, Machinex found solutions to fulfill all of its contracts, as well as incorporating new contracts into the busy schedule as required.
For example, when the plant of one of Machinex's long-time customers was destroyed by a fire, the company was able to take on the project, inserted between two other major projects.
Projects from installation to start-up - since June 2013 include:
• 10 TPH Single Stream System (Florida): July
• 30 TPH Single Stream System (Illinois): July to September
• 55 TPH Single Stream System (Ohio): June to October
• 18 TPH Single Stream Emergency Upgrade Due to Fire (New Jersey): September
• 15 TPH Single Stream System (Texas): September
• 30 TPH Single Stream System (Virginia): October
• 15 TPH MSW/C&I – RDF Plant (United Kingdom): September
• Scrap Metals Recovery System (Illinois): October
• 10 TPH Single Stream System (Saskatchewan): October
• 25 TPH Single Stream System (Minnesota): November
• 25 TPH Single Stream Upgrade (Kentucky): November
• 80 TPH Municipal Solid Waste (Florida): December
Plus, the company says, there were many other smaller projects and upgrades (e.g. screens, optics, conveyors, balers, etc.) integrated into the 2013 schedule amongst the bigger systems listed above.
According to Machinex President, Pierre Paré, "This past year has put our company under pressure but it urge us to work on our processing capabilities in order to improve our manufacturing efficiency."
In the early 1980s, Machinex became the first company in Canada to design machinery for material recycling facilities. The company immediately established itself as a leader in designing profitable quality recycling sorting systems. Today, Machinex is still a world leader in the industry, developing cutting edge sorting, waste management and recycling technology. Over the years, Machinex experts have designed and installed over 250 turnkey facilities in partnership with leading MRFs in Canada, the United States and Europe.
Related Articles
Traditionally, waste management companies have operated using a simple "management of waste" approach to operating a MRF. Throughput targets and continuous operation (minimal downtime) were the main driving forces. The industry has changed however, and the focus moving forward is now on optimizing system performance and reliability, in conjunction with increasing recycling rates and a drive for a "greener" and more sustainable tomorrow.
When considering the addition of, or upgrade to, an "intelligent" MRF, for municipalities or private operators, the main factors should always be the client's (operator) current requirements, and evolving market needs, which include throughput, reliability, output quality, and adaptability. Equally important is a full understanding of what is really expected from any proposed system. Having an engaged and focused mindset for the project with the client from the beginning, will impact and drive the entire design process. This then impacts the overall project result, through to the productive, efficient, ongoing operation of the facility itself.