The power of waste: 2Point0's new facility transforms waste streams into a low-carbon fuel source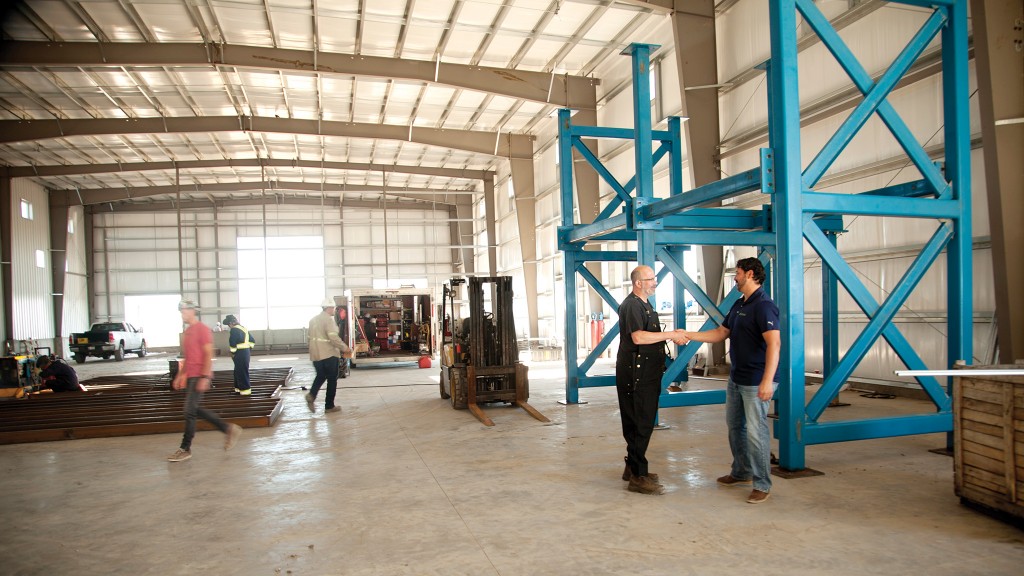 Located in southern Alberta, just outside of Lethbridge, the town of Coaldale has historically depended on nearby municipalities to process the town's solid waste. In order to create a more localized waste solution that cuts down on carbon emissions, 2Point0 – a team made up of local entrepreneurs – is helping the town implement a new approach to waste management through the construction of a new facility set to begin operation in the coming months.
As part of a 10-year agreement with Coaldale, 2Point0 will provide the town with an opportunity to combat increasing tipping costs while also providing the community with a number of co-benefits. With the ability to process multiple waste streams at once, 2Point0's Coaldale facility is on track to become one of the first facilities in North America to recover and divert recyclable materials to other end users, while operating as a net zero carbon negative facility. This allows 2Point0 to power their own facility, and the surplus energy is then sold back to the community at a reduced rate and used for things such as powering treatment plants and EV charging stations.
"What we do with waste and the facility is driven by several key factors," says Tyler Beaulieu, chief operating officer for 2Point0. "The first one is ensuring our facility is better than current models in terms of greenhouse gas emissions. Let's say our solution was to drive our garbage to Ontario. That's not better. So it's got to be better in terms of how much carbon dioxide we release. The second thing we ask ourselves is if it's a sustainable model. Is it going to be a one-time thing, or is it going to be a long-term solution not just for our region, but any type of product we're diverting? And then the third factor is if it's economically viable for us. So that's really where our green initiative stands. It's holding ourselves to those standards so that we have a long-term solution for our products and for what we divert from the landfill."
Making a big impact in small communities
When it came to choosing a location for their first facility, Coaldale checked all of 2Point0's boxes. The town's need for a long-term waste solution combined with its progressive approach to public-private partnerships made it clear that both entities could benefit from working together.
"Southern Alberta has a unique co-dependency with the rest of Alberta. It never sees itself as the larger population that it is. It's not greater Toronto, it's not Vancouver. It's nothing big like that. It's an agricultural sector that is really spread out," says Beaulieu. "From a waste perspective, it's always just been a scenario where you're hauling it and taking it to the landfill. Over the last five to seven years, the city of Lethbridge has adopted a pretty strong-handed policy with their landfill. They've started to raise their tipping prices, so if you want to dispose of certain things, they have to be source separated and brought in a single bin to achieve a lower tipping rate. That leads to more hauling and more bins. Due to the logistics bubble of that region, it has just turned into a really expensive place to take waste. That allowed us to introduce a brand new model and take a big risk on a business, because our tipping fees will support the risks that we're taking."
With system installation set for the third quarter of 2022, and commissioning and evaluation taking place through the end of the fourth quarter, the results of the evaluation will guide the design for several future sites. When choosing potential locations for future facilities, 2Point0 plans to take the road less travelled by targeting smaller communities with a greater need for waste solutions, rather than gravitating toward large, highly populated metropolitan areas.
"We're not targeting Calgary or Toronto or Edmonton. They're not on our radar at all. Those places are very mature, highly competitive markets with $50 million facilities that do a very specific thing," says Beaulieu. "If we go in there and try to compete with them, we're all just going to fight over scraps. So those are not facilities that we're looking at. We're looking at other towns where they have a real need for us."
Enter Ermeltek Z-Row Recycling Systems
Leveraging a close pre-existing relationship with British Columbia-based company Ermeltek Z-Row Recycling Systems, 2Point0 reached out for start to finish assistance with the facility, including equipment selection, consultation, and guidance for post-purchase decisions. Working together from the concept and design stage through to completion, Ermeltek Z-Row Recycling Systems collaborated with 2Point0 to decide what commodities needed to be separated and what the end products would be in order to choose the best possible technologies and equipment for the site.
"When 2Point0 came to us with their plan for a next-generation landfill concept, we were instantly intrigued and began a collaborative process to develop their proof of concept system," says Chris Symonds, director of sales at Ermeltek Z-Row Recycling Systems. "We have the flexibility to incorporate proven technologies and equipment beyond what we manufacture ourselves to create a solution that best suits what our customers' demands are. It's the entrepreneurial spirit and enthusiasm of the 2Point0 group that has made this challenging endeavor so worthwhile. We need people that are willing to disrupt the established ways in which we view and deal with both waste and recyclable materials to increase their end of life value."
Following the design process, Ermeltek Z-Row Recycling Systems manufactured as many components as possible in-house before assisting 2Point0 in evaluating outside equipment suppliers and ensuring that they demonstrated a proven track record of quality and reliability. Outside equipment sourced by Ermeltek Z-Row Recycling Systems includes SSI's PRI-MAX PR4200 primary shredder, West Salem Equipment's 5472 vertical grinder paired with a heavy-duty disc screen, Bunting Magnetics' EMAX 150 overband electro-magnet, and an eddy current separator from Tecno Recycling Equipment.
Featuring a dual-line design, the facility is set to process both blue box recyclables and construction and demolition materials in the same facility. Utilizing two interconnected systems, the facility also incorporates built-in flexibility to accommodate unknown technologies that are yet to become mainstream. An integrated belt scale collects an accurate record of the system output, and a metal detection system verifies that no transient metals have made it through the system.
Capable of processing 8 tonnes per hour of residential and commercial dry mixed recyclables, the blue box side of the facility means residents will be able to keep more materials out of the landfill. Not only are all existing materials accepted at the new facility, but 2Point0 will also be able process materials such as plastic bags, Styrofoam, bagged shredded paper, and string for the town of Coaldale. The unrecoverable materials from the blue box stream are then blended into the C&D system for final processing with a throughput target of over 20 tonnes per hour.
Challenging the old model with new solutions
Following the groundbreaking of the Coaldale facility, 2Point0 began receiving calls from other communities that were struggling to manage their waste and were in need of a viable new management solution.
"We're looking for our next sites right now and will take the time to fly out and meet to discuss what we could potentially do to help communities with landfill issues that want to get serious about diverting and creating circular solutions," says Beaulieu. "This isn't a franchise setup; we don't just plug and play. We have to work in the regions that need this kind of solution in order to identify the waste streams, the potential products, and the potential buyers."
Related Articles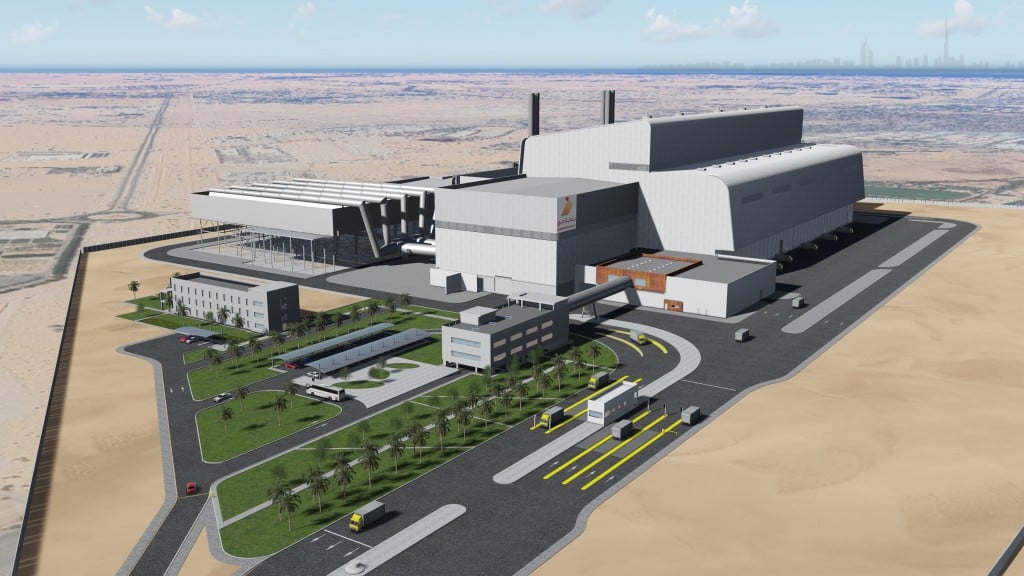 Lindner's Urraco shredder part of the world's largest energy-from-waste facility in Dubai