Mack electric collection vehicle among trucks featured at WasteExpo 2022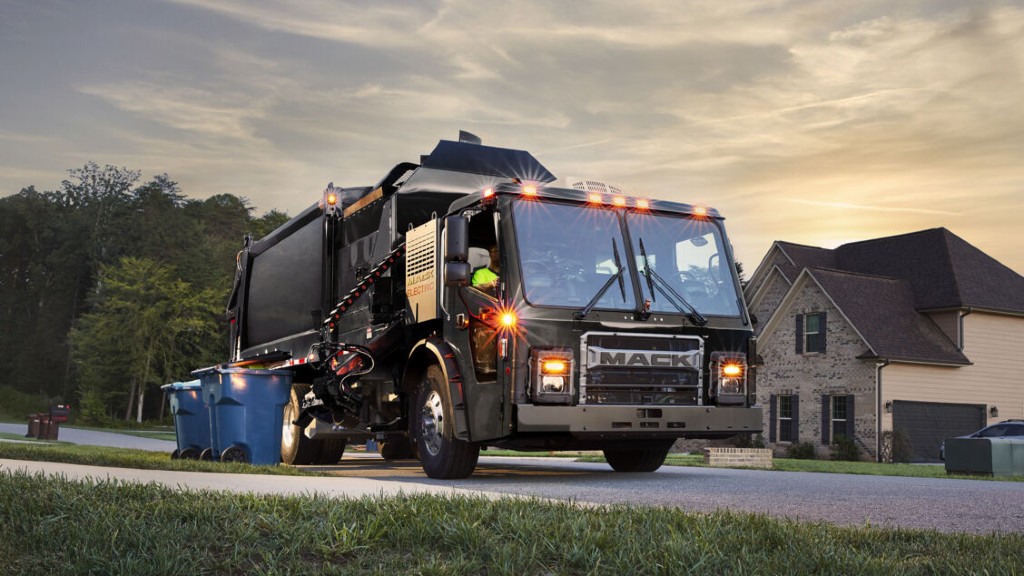 Mack Trucks will feature the Mack LR Electric collection vehicle, the diesel-powered Mack TerraPro model, and a Mack MD7 medium-duty vehicle at WasteExpo 2022.
The Mack LR Electric model also will be available for a ride-and-drive opportunity outside of the convention centre from 10:30 a.m. to 3 p.m. Tuesday, May 10, and Wednesday, May 11.
The Mack LR Electric refuse model is Mack's first fully electric Class 8 zero tailpipe-emission vehicle. The LR Electric offers customers a more sustainable option for refuse and recycling collection.
Mack introduced its next-generation Mack LR Electric model in March with improved range and battery capacity. The Mack LR Electric offers 42 percent more energy and a standard 376kWh total battery capacity for an improved range between charges. Twin electric motors with 448 continuous horsepower and a 4,051 lb.-ft. of peak torque output from zero RPM power the vehicle.
Four NMC (nickel manganese cobalt oxide) lithium-ion batteries, charged through a 150 kW, SAE J1772-compliant charging system, propel the vehicle and provides power for all onboard accessories through 12V, 24V, and 600V circuits. The two-stage regenerative braking system helps recapture energy from the stops the vehicle makes each day with an increasing load.
The Mack TerraPro cabover model is a diesel option that can withstand the rigorous demands of a refuse application. The TerraPro is available with the Mack MP7 and MP8 engine, as well as the Mack mDRIVE automated manual transmission. Now standard with Mack GuardDog Connect, Mack's integrated telematics solution, the TerraPro model can be configured for many applications, such as refuse, dump, mixer, or concrete pump.
The Mack MD7 model, part of the Mack MD Series, which includes the Class 6 MD6, meets a wide variety of needs for medium-duty trucking applications, including refuse, dry van/refrigerated, stake/flatbed, dump, and tank vocations. The MD7 featured in the Mack booth at WasteExpo, has a gross vehicle weight rating of 33,000 pounds. Both the MD6 and MD7 are exempt from the 12 percent Federal Excise Tax (FET).
The MD Series is available in 4x2 configurations and features a sharp wheel cut for increased maneuverability in urban environments. The MD Series can design has a bumper-to-back-of-cab (BBC) measurement of 103 inches
The Mack LR Electric, Mack TerraPro, and MD7 are supported by Mack's dealer network.
Related Articles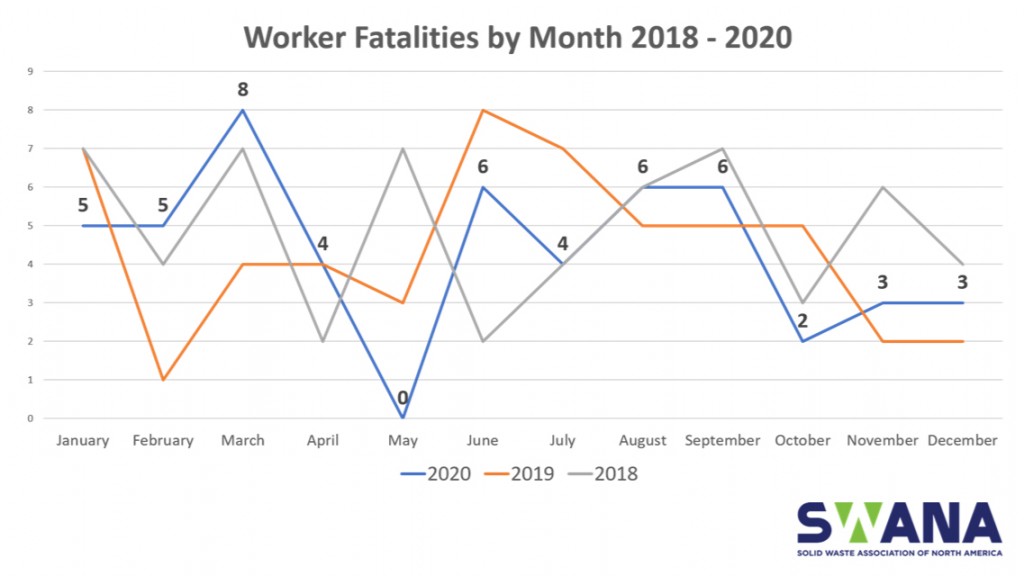 52 avoidable fatalities in 2020 reflects little improvement for solid waste industry safety