ISRI awards Maria Stinson of Page Transportation with Golden Wrench technician award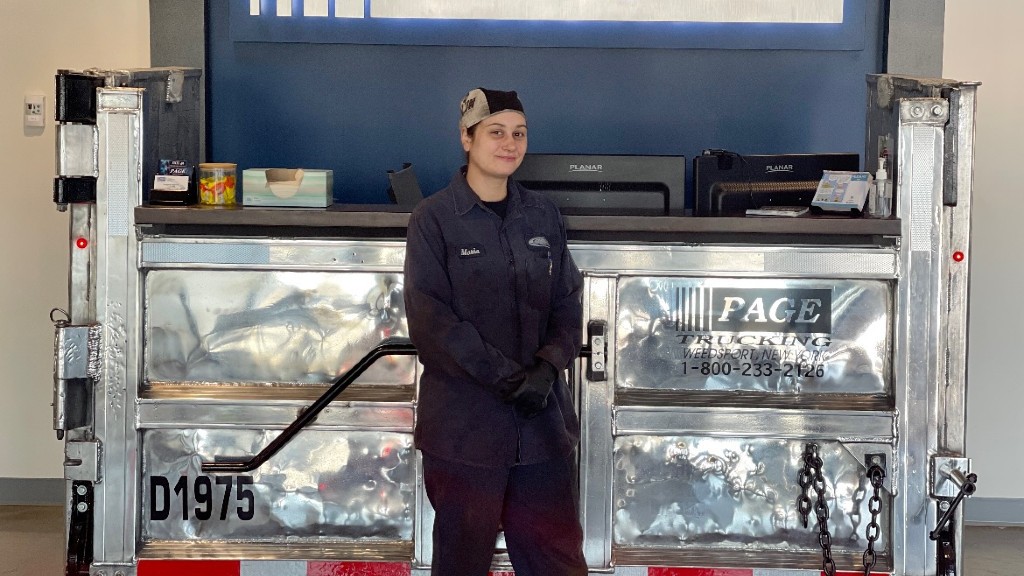 For demonstrating outstanding efforts, achievements, and contributions throughout her career in vehicle maintenance, the Institute of Scrap Recycling Industries (ISRI) will present its 2022 Golden Wrench award to Maria Stinson. Stinson, a maintenance technician, has 14 years of service with Page Transportation, Inc. in Weedsport, N.Y.
"Ms. Stinson's 14 years of service and dedication to her profession are outstanding," said Tony Smith, ISRI's vice president of safety. "ISRI recognizes her background, achievements, and contributions to her position and company. We are proud to call her the 2022 Golden Wrench award winner."
The ISRI Golden Wrench award is given to the best heavy vehicle maintenance technician or manager who exhibits outstanding efforts, achievements, and contributions to ensure that commercial vehicles are safe on the road.
"Maria is not only an exceptional mechanic but also a true trailblazer," said Dan Titus, president of Page Transportation. "Whether she is replacing a transmission or simply greasing a tractor, her meticulous attention to detail ensures the job gets done well every time."
The Golden Wrench Award is based on the following criteria:
Nominees must be full-time employees (employed by the member company for a minimum of one year) whose primary responsibility is to maintain commercial motor vehicles.
Nominations must be made by someone familiar with the nominee's work history, such as a supervisor, safety director, and so on.
No more than five vehicle maintenance technicians may be nominated from the same member company.
Nominees must meet the minimum requirement of five years of verifiable employment as a commercial motor vehicle (CMV) maintenance technician.
Nominees must have a minimum of 40 hours of qualified medium/heavy and/or auto/light truck maintenance training (within the last three years). This includes training provided by a licensed technical school, community college, automotive technician training program, or qualified equipment vendor.
Member company CSA vehicle maintenance performance score cannot exceed 60 percent (CSA Threshold 80 percent).
No member company record of CSA intervention letters/alert notices within the past 24 months (in any of the CSA Seven Basics).
Non-mandatory: National Institute of Automotive Service Excellence (ASE) medium/heavy truck and/or auto/light truck test completion and current certification (within the last five years).
Non-mandatory: A current Commercial Driver's License (CDL- A, B, or C Class).
Additional criteria include contributions to improving company vehicle maintenance, letters of appreciation, deeds of heroism on or off the job, and civic and fraternal organizations.
The award will be presented to Stinson at the ISRI2022 Convention and Exposition.