Recycling Equipment Canada partners with OBC to distribute MG-branded recycling machines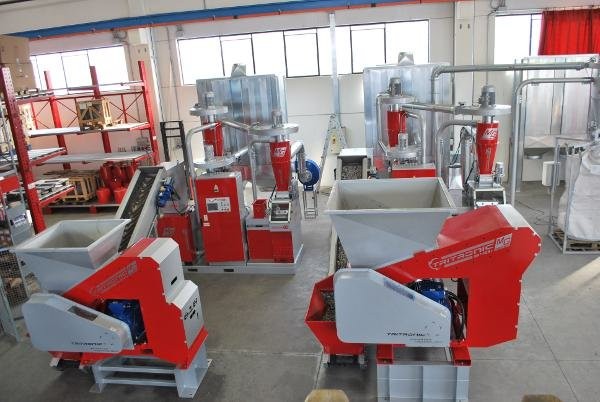 At the end of October, Recycling Equipment Canada announced that it has partnered with OBC Baling Equipment to support the distribution of Italian-made MG Recycling branded machines throughout Canada.
MG-Recycling-Compact-150T-MG Recycling equipment uses a unique metered pulverization process and a patented Zig Zag Turbo air separation system, which deliver the most accurate and efficient copper recovery from solid and stranded wire and cable. This equipment also processes aluminum, radiators and e-waste (WEEE). MG Recycling has been developing efficient separation and recovery solutions to increase the profitability of scrap metal recyclers for more than 30 years.
In early 2013, OBC Baling Equipment was awarded exclusive distribution rights of MG Recycling products throughout Canada. With their Recycling Equipment Canada partnership, OBC Baling will be perfectly positioned to serve and support the entire Canadian market.
"We're excited to offer our customers a copper wire recycling system that delivers 99% pure copper from all types of copper wire and cable. The MG systems can handle everything from fine gauge auto wiring harnesses to the largest solid copper power cables. If you're serious about maximizing your profits from larger volumes of copper wire and cable, this is the best solution," says Pete Mulvany, CEO of Recycling Equipment Canada.
"Having Recycling Equipment Canada on our team is tremendous," explained Mike McChrystal, president of OBC Baling Equipment in Cleveland, Ohio.
"Their knowledge, professionalism and strong reputation will be a huge benefit in helping us accomplish our goal of saturating the Canadian market with MG Recycling products."
Recycling Equipment Canada will be featuring MG Recycling equipment at the Canadian Waste & Recycling Expo in Montreal on November 20 and 21, 2013, booth #2406. For more information or to arrange a demo, please contact Recycling Equipment Canada toll-free at 1-866-496-4955 or [email protected].
Recycling Equipment Canada (REC) offers a wide range of waste recycling equipment and has 20 years of expertise to help processors maximize profit in their recycling operation. REC offers a carefully selected range of balers, separators, shredders, grinders, granulators, choppers, glass and can crushers, wire strippers, and conveyors, as well as support with factory-approved parts and service that minimize costly downtime.