27 B.C. businesses receive used oil recycling infrastructure grants in 2021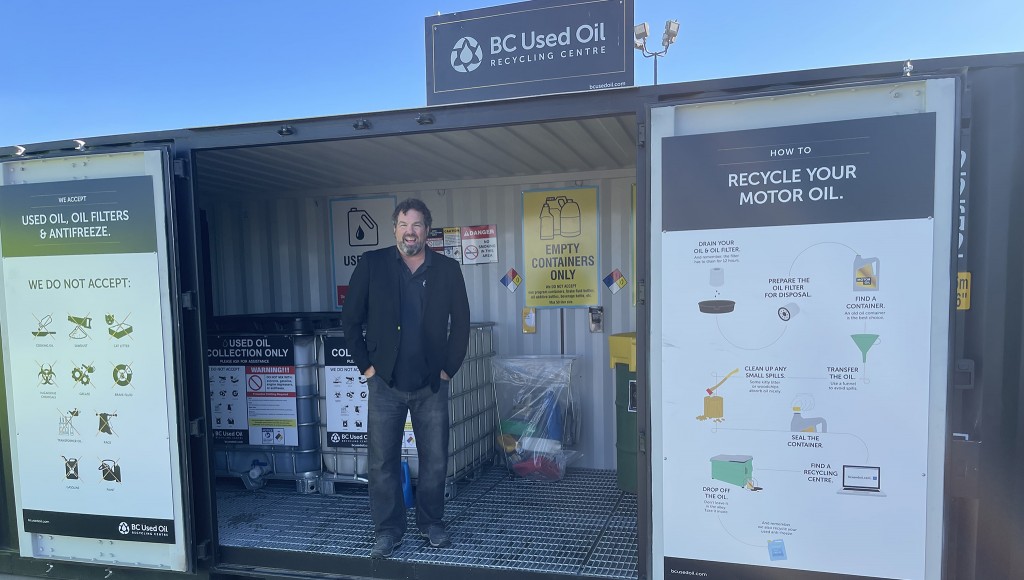 Through 2021, the Victoria, B.C.-based BC Used Oil Management Association (BCUOMA), a not-for-profit group dedicated to the collection and recycling of used motor oil, oil filters, oil containers, used antifreeze and antifreeze containers in British Columbia, created strategic alliances and awarded infrastructure grants to 27 businesses. The grant program provides businesses with the infrastructure required to responsibly handle, collect, and store used oil and antifreeze materials using economic, efficient, and environmentally acceptable options.
"We are excited to see such a positive response from independent B.C. recycling depot owners and municipalities interested in utilizing BCUOMA's infrastructure grants, and opening new used oil recycling depots, as well as up-grading existing facilities to ensure that British Columbians have access to environmentally safe, free and convenient locations to return their used oil and antifreeze materials," said David Lawes, CEO, BC Used Oil Management Association. "BCUOMA's priority is to make used oil recycling easy for everyone, and we will continue to look for opportunities to upgrade and improve recycling facility locations across the province throughout 2022."
These new and upgraded recycling depots are part of a vast network of publicly accessible eco-friendly facilities where B.C. residents can return used oil and antifreeze materials for free. Each year approximately 50 million litres of oil, and three million litres of antifreeze are collected and responsibly managed through BCUOMA's network of public recycling centres and generators across the province.
Below are the names of the organizations that received infrastructure grants from BCUOMA in 2021.
· Great Canadian Oil Change (Surrey)
· Bridgeview Marine (Delta)
· Fort St. John Co-op - 91 Ave (Fort St. John)
· Mr. Lube (Coquitlam)
· Town of Osoyoos Sanitary Landfill (Osoyoos)
· Fort St. John Co-op - 100 Ave (Fort St. John)
· United Boulevard Recycling and Waste Centre (Metro Vancouver)
· Island Solid Waste (NCRD) (Port Clements)
· MTB Auto Service (Nanaimo)
· Lasqueti Island Recycling Depot (Area E)
· Island Solid Waste (NCRD) (Skidegate)
· Four Rivers Coop (Prince George)
· Great Canadian Oil Change (Cranbrook)
· Bowen Island Municipality (Bowen Island)
· Triton Automotive & Industrial (NAPA) (Squamish)
· Great Canadian Oil Change (Kelowna)
· Gold Trail Recycling (100 Mile House)
· North Island Lube (Campbell River)
· Great Canadian Oil Change Bernhardt Auto (Penticton)
· Greenwood Saw to Truck Repairs (Greenwood)
· Dalex Auto (Fort Nelson)
· North Shore Recycling & Waste Centre (North Vancouver)
· Great Canadian Oil Change (Dawson Creek)
· Wide Sky Disposal (Fort Nelson)
· GFL (formerly Alpine Group) (Nanaimo)
Top Used Oil Collector Awards
In addition to opening new and upgrading recycling depots across the province, BCUOMA presented their second annual Top Collector Awards in March of this year. 30 public used oil recycling facilities received Top Collector Award plaques and were honoured for their exemplary performance and commitment to the collection of used oil and antifreeze materials across British Columbia throughout 2020.
BCUOMA added two new award categories this year - Most Improved Award for the facility that increased its collection rates by the largest percentage, and Long Time Service Award that recognizes six businesses that have been dedicated program members since BCUOMA's inception in 2003.
Additionally, in June, BCUOMA partnered with ARTist Response Team (ART), for the sixth year in a row, for their Sing Out for The Earth virtual concerts. Holly Arntzen and Kevin Wright of ART worked remotely with two B.C. schools to produce 20-minute virtual concerts featuring K-7 students singing out for oceans, watersheds, and nature. The schools that participated in the concerts were A.J. Elliott Elementary located in the fishing village of Sointula on Malcolm Island, off the northeast coast of Vancouver Island, and Haisla Community School, which is in the First Nations village of Kitimaat.
Used oil is a valuable resource and if it is recycled at one of BCUOMA's dedicated public recycling centres it can be recovered and re-used. Used motor oil collected through the program is re-refined into new lubricating oil or processed and sold as new product. Additionally, used oil filters contain metal, which is recycled into metal products like rebar, nails, and wire. Used oil and antifreeze containers are recycled and used to manufacture new oil containers, drainage tiles, and parking curbs. Used antifreeze is refined and reused as new automotive antifreeze.
Related Articles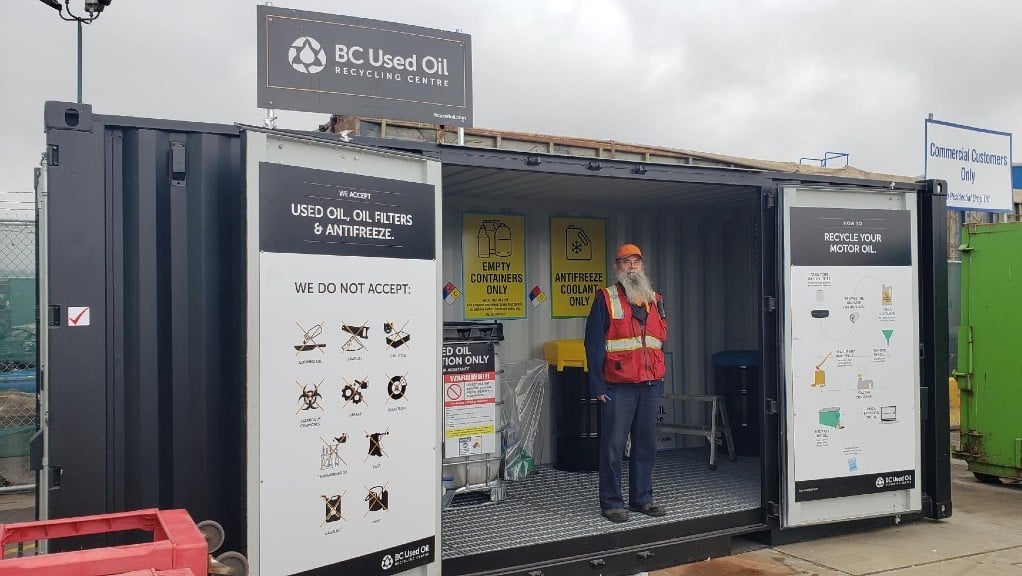 Recycling and Waste Centre adds sea-container based used oil recycling in North Vancouver