How X-ray technology is reducing carbon dioxide emissions from metal sorting facilities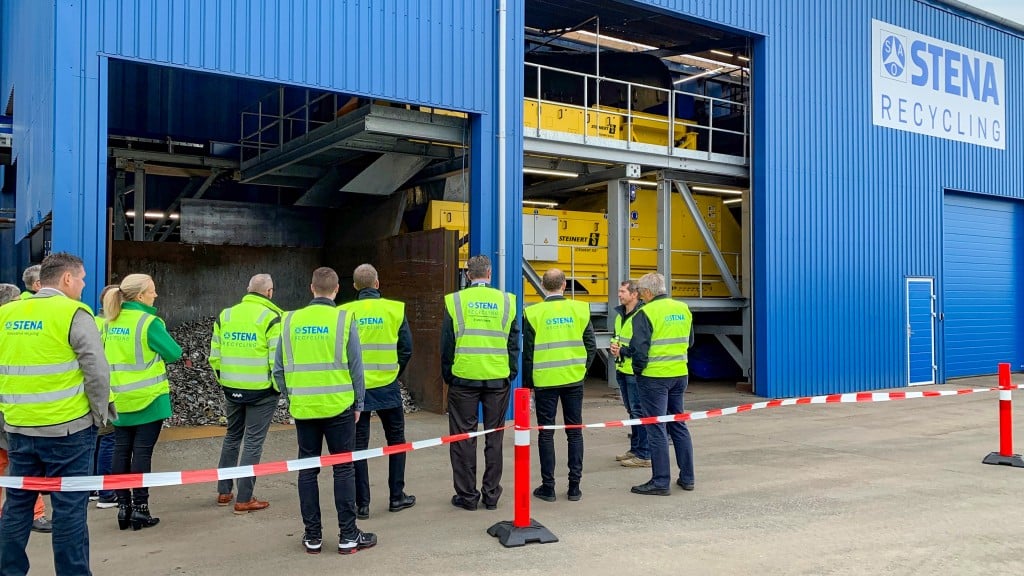 Stena Recycling is using Steinert's X-ray transmission technology when manufacturing ultra-pure aluminum. Aluminum is 100 percent recyclable and is increasingly being seen as a viable replacement for steel and other metals.
Secondary aluminum, also known as green aluminum, cuts energy use in production by up to 90 percent compared with virgin material and avoids tonnes of CO2 emissions. However, if recycled aluminum is used to produce new products, aluminum manufacturers need secondary raw materials to display consistently high levels of purity.
"This is one of the challenges resolved by sorting technology," says Jesper Fournaise, who is responsible for aluminum production and sales at Stena Recycling. "When sorting with X-ray technology, density is the key distinguishing criterion. Classifications are very precise and enable high-quality metals to be produced. Here the sorting machine is used to separate free heavy metals, aluminum compounds, free magnesium and wrought and cast aluminum parts, for example."
Aluminum sorting technology advancements lead to a more sustainable operation
"For a long while now, it has not just been about the sales price of a metal,but also about the documentation of how material flows are handled," adds Fournaise. By using secondary raw materials, our customers, the smelters, cut CO2 emissions and sorting is one of the most important primary stages for this."
Stena Recycling compares the environmental impact of primary goods with the use of secondary raw materials. When producing these metals, Fournaise's team focuses on quality.
"Because we strive for qualities similar to those of primary aluminum, we opted for sorting technology from Steinert. Steinert simply delivers the values we need for copper, zinc, manganese and magnesium. We've conducted continuous tests and now we've found the right level of quality," says Fournaise.