Ferrous scrap markets start 2021 in full swing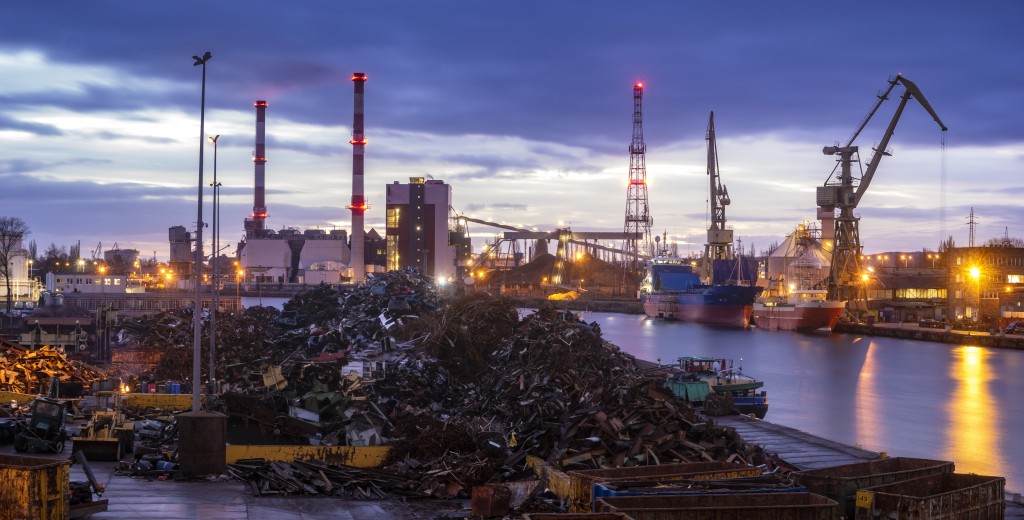 Following an extremely challenging 2020 and the massive public health and global economic damage inflicted by the COVID-19 pandemic, the recent resurgence in North American steel and ferrous scrap markets has been quite remarkable.
In mid-January, Fastmarkets reported their U.S. hot-rolled coil price index reached a 60-year high of $1,160 per short ton. Ferrous scrap prices have followed steel prices higher, with reported January price increases ranging anywhere from $60 to $120 per gross ton depending on individual scrap grades and regional market conditions, adding to December's price gains.

Several factors contributed to the strong start to the year including improved demand from manufacturers, diminished competition from steel imports, depleted steel and scrap inventories, and the corresponding need for restocking. As a result, ferrous scrap market participants were reporting business conditions in December and January were some of best they had seen in recent years.
However, the economic, manufacturing and commodity market rebound has started to show signs of slowing amid the spread of new COVID-19 strains and the uneven rollout of vaccinations. Scrap recyclers in particular continue to face a range of challenges including difficult labour market conditions, transportation and logistical bottlenecks, and potentially higher regulatory costs and trade restrictions.
For ferrous scrap market participants, these challenges are contributing to an increasingly unpredictable outlook in the near term, even as the overall forecast for 2021 remains largely positive.
Steel production down in 2020, but ramping back up
According to the latest figures from World Steel Association, global steel production decreased 0.9 percent in 2020 to 1.86 billion metric tons, but the trends in regional steel production diverged significantly. For instance, World Steel reports Chinese steel output increased 5.2 percent in 2020 to a record 1.053 billion tons as China's share of global crude steel production rose to 56.5 percent last year. In contrast, steel production in the United States declined 17.2 percent in 2020 to 72.7 million tons while Canadian steel production contracted 14.1 percent to 11.1 million tons. Of note, steel production in Turkey, a key importer of ferrous scrap, increased 6.0 percent in 2020 to reach 35.8 million tons.
A key feature in the North American steel market last year was decreased import competition. According to preliminary estimates from the U.S. Commerce Department and American Iron and Steel Institute, total and finished U.S. steel imports in 2020 came in at 22.6 million net tons and 16.1 million net tons, down 19.1 percent and 23.4 percent, respectively, from 2019.
The volatility in North American steel production, capacity utilization, and imports in 2020 was also reflected in major economic and manufacturing reports. In the United States, for example, the Bureau of Economic Analysis reports U.S. real GDP plunged 31.4 percent lower in the second quarter followed by a record 33.4 percent increase in the third quarter. The months-long shutdown in most of the developed economies in early 2020 resulted in shortages of manufactured goods and raw materials, followed by considerable pent-up demand and rising prices as global supply chains were impacted.
According to IHS Markit's latest Composite PMI report, "significant supply chain delays, raw material shortages and evidence of stockpiling at goods producers pushed input prices up [in January]. The rate of cost inflation was the fastest since April 2018, with firms raising output charges at the sharpest pace since July 2008 in an effort to partially pass on higher cost burdens to clients."
The recent recovery in pricing across the supply chain has contributed to improved profitability for some of the major North American steel producers. Nucor Corp. reports their consolidated net earnings increased to $398.8 million in the fourth quarter of 2020, up from net earnings of $193.4 million for the third quarter of 2020 and $107.8 million for the fourth quarter of 2019.
Resilient global ferrous scrap demand
For ferrous scrap recyclers, improving domestic steel mill demand in late 2020 was accompanied by relatively healthy shipments overseas. In contrast to most other major recycled commodities, demand for U.S. ferrous scrap exports edged up in 2020 thanks in large part to better trading volumes with Turkey, Mexico, and other key markets. According to data from the U.S. Census Bureau and U.S. International Trade Commission, U.S. ferrous scrap exports to Turkey rose to nearly 3.9 million metric tons during Jan-Nov 2020, an 11.1 percent increase as compared to the corresponding period in 2019.
2021 outlook largely positive, despite risks
U.S. Federal Reserve Chairman Jerome Powell recently warned: "The COVID-19 pandemic is causing tremendous human and economic hardship across the United States and around the world. The pace of the recovery in economic activity and employment has moderated in recent months, with weakness concentrated in the sectors most adversely affected by the pandemic."

Yet despite continued uncertainty surrounding the COVID pandemic, most economic forecasters are still projecting better days ahead in 2021, which should bode well for steel and ferrous scrap metal demand. The IMF projects the global economy will grow 5.5 percent in 2021, including a 6.3 percent increase in emerging and developing economies. In addition, the Fund projects global trade flows will rebound from a 9.6 percent contraction in 2020 to an 8.1 percent gain this year. Commodity prices are expected to benefit from the advances in economic growth and trade flows: "Reflecting the projected global recovery, oil prices are expected to rise in 2021 just over 20 percent from the low base for 2020. . .non-oil commodity prices are also expected to increase with those of metals, in particular, projected to accelerate strongly in 2021."
Joe Pickard is the Chief Economist and Director of Commodities at the Institute of Scrap Recycling Industries (ISRI) located in Washington, D.C.

This article was originally published in the January/February 2021 edition of Recycling Product News, Volume 29, Number 1.