Restriction of international scrap trading "leads to less recycling" according to BIR non-ferrous division
International recycling association shares European concern over impact of export restrictions on circular economies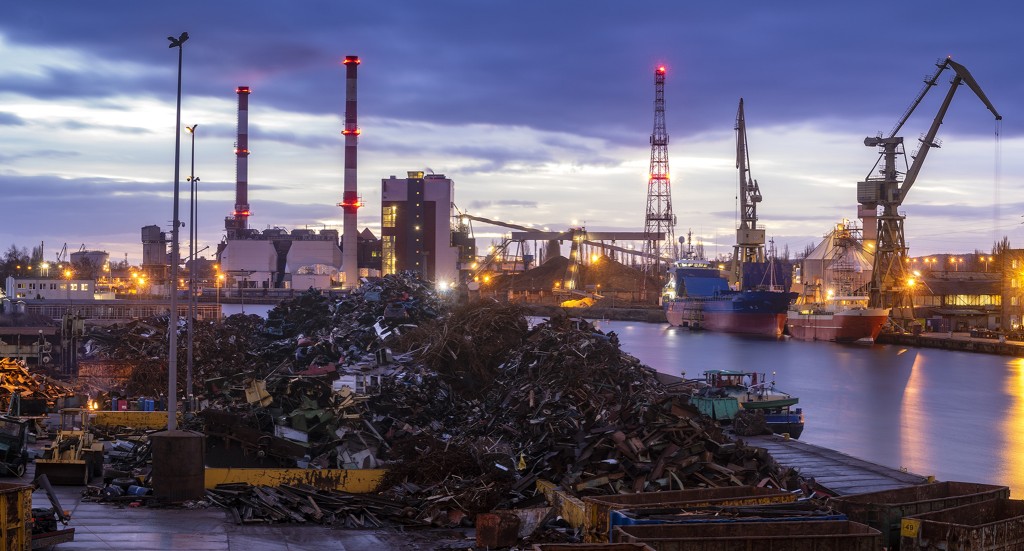 "The post-COVID comeback for our industry has been strong when you look at overall trade volume," said Dhawal Shah of India-based Metco Marketing in his first webinar as President of the Bureau of International Recycling (BIR) Non-Ferrous Metals Division. But he also told those watching the broadcast that "unpredictability and hyper-volatility" are keeping non-ferrous metals recyclers on the edge of their seats."
Shah listed the following challenges facing the sector:
Metals prices "at almost historical highs with intra-day volatility of up to 5 percent"
Supply disruption owing to "high freights and container logjams"
Skyrocketing prices for alloying inputs such as silicon, magnesium and manganese;
Semiconductor and energy shortages impacting industrial output
Bond default worries
High inflation
As for regulatory concerns, Shah drew attention to an imminent European Commission proposal to revise EU waste shipment regulations in a way which could severely impact scrap flows. On this subject, Murat Bayram of European Metal Recycling pointed out that the use of raw materials from recycling in production processes saves on resources, energy and CO2 emissions, while international trade ensures these materials arrive where they are needed. Bayram added: "Don't other countries outside the EU have a right to sustainable production?"
Bayram concluded with this impassioned plea: "The trade in raw materials from recycling must be promoted much more strongly to enable sustainable production everywhere in the world. In short, less trade leads to less recycling, more trade leads to more recycling."
On this issue of restricting scrap flows, Eric Tan of the Malaysia Non-Ferrous Metals Association warned that, in their current form, new guidelines for importing scrap could cause more harm than good to the whole non-ferrous metals industry in Malaysia.
The key points of concern on which the country's metals industry is continuing to lobby its government include thresholds of 0 percent for hazardous/e-waste and 94.75 percent for metallurgical content which, Tan warned, would affect 80-90 percent of Malaysia's scrap imports. Furthermore, said Tan, the proposed pre- and post-shipment inspection regime would damage Malaysia's competitiveness in terms of scrap procurment.
Also as part of discussions, Shah spoke of the Indian government's proposed introduction of scrap classifications or standards in a bid to obtain cleaner, higher-quality raw materials. To be implemented possibly within the next six to nine months, he said, these could include limits for metallic and non-metallic impurities.
Reviewing developments in China, Shen Dong of OmniSource Corporation in the USA pointed to recent power consumption restrictions leading to the temporary idling of some industrial facilities, including smelters.
The impact of the energy crisis was also addressed in a guest presentation from Franco Dalpiaz, Director Raw Material Purchasing at major Italy-based recycled aluminium alloys producer Raffmetal SPA. According to him, power rationing in China has drastically reduced magnesium deliveries to Europe where stocks of the alloying metal are expected to run out by the end of November, he said. This could lead to production stoppages in the aluminium value chain affecting, for example, the automotive and packaging sectors.
Dalpiaz also highlighted the need to find solutions for the zero-emission use of the internal combustion engine with renewable fuels. Failure to do so would result in large volumes of end-of-life vehicle scrap coming forward in 10 to 15 years from now with issues in finding buyers.
BIR shares EuRIC's concern over impact of export restrictions on circular economy
BIR has also thrown its support behind the recent initiative of its European member federation EuRIC regarding the potential impact of the upcoming European Waste Shipment Regulation on global free and fair trade of raw materials from recycling.
EuRIC, in an open letter addressed to executives of the European Commission, the European Parliament and the Slovenian Presidency of the Council, calls for a clear distinction in the legal regime between problematic waste streams and the raw materials from recycling (RMR).
Nearly 300 European companies and national recycling associations co-signed EuRIC letter highlighting the potential disastrous effects of a blanket restriction of RMR exports.
"At the height of the pandemic in Europe, the recycling industry was almost universally regarded as 'essential' and was therefore allowed to continue in operation," says BIR President Tom Bird. "It is only by maximizing the substitution of primary raw materials by raw materials from recycling that we will succeed in optimizing the climate change mitigation effects of recycling. And what is true at a European level is even more true globally. Therefore, one of the first courses of action should be to engage with the recycling industry, listen to our powerful arguments and create the circumstances in which our industry's massive environmental potential can be fully unlocked. No circular economy can be seriously considered and achieved without a fluid global market for raw materials from recycling."