Global shipping challenges mean scrap exporters are playing the waiting game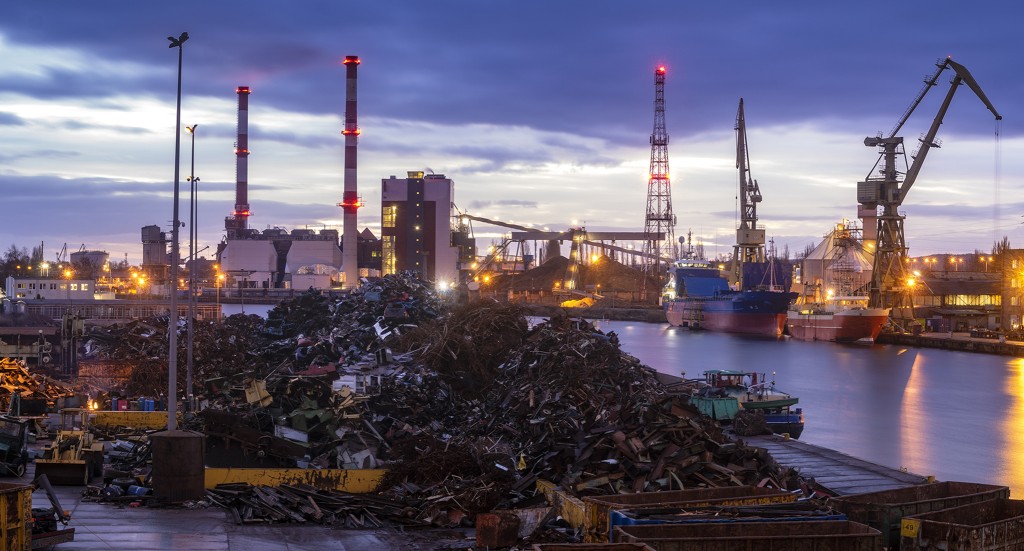 Profitability at the scrapyard, in the simplest terms, is about touching material as little as possible, producing quality, highly pure, upgraded material, and moving it quickly to market. Over the last year, it is the last part of this equation that poses the most challenges for scrap recyclers that rely on export. For all scrap recyclers, there is a general shortage of containers on the ground, as well as trucks, including the specialized quad-axle, steel-deck haul trucks required to move scrap metal to many North American markets. For those that export scrap overseas, the real issue, one that is affecting all exporters worldwide, is the actual lack of ships to take containers to international markets.
According to scrap exporter Terry McHale, owner of Vancouver-based West Coast Metal Recycling, and the subject of our September 2021 cover story, "We can get containers. The problem is the ships, they're all delayed."
What could be referred to as a "perfect storm" of factors for the current global shipping situation really started with a shift in global end markets away from China in 2018, and tense geopolitical tensions over the last several years, especially between China and the U.S. The storm builds when we then consider the economic implications of the global pandemic since March 2020, which has resulted in increased global demand for goods combined with labour shortages, including at ports and on ships. Add to all of this the serious global shipping delays and backlogs caused by the Ever Given debacle in the Suez Canal, which lasted from March to July 2021, and we now have the current situation in which container ships are extremely delayed, running over capacity and are very expensive and difficult to book in a timely or reliable way.
For scrap metal exporters, with shipping lines and ports controlling which containers are moved, the truth is also that our industry's material often takes a back seat to more lucrative freight as well as essential goods including perishables and medicine. When a container full of valuable scrap does get a spot, freight rates for shipping to ports in Asia, those that have moved in to fill the void left by China, including Taiwan, Vietnam, Malaysia, Korea, Japan and India, are extremely high. Based on industry numbers, those costs have approximately doubled on average since the start of the pandemic and are up 400 percent compared to 2019.
This means that for scrapyards depending on foreign markets, even though market prices for ferrous and non-ferrous have been positive for most of the last year, times are relatively tough. But, as West Coast Metal Recycling's McHale also points out, "All scrap exporters are dealing with the exact same thing, so nobody has an advantage when it comes to shipping currently. I think we're all on a level playing field."
There is no quick, easy solution for fixing the current delays and high costs in global shipping, which are expected to last at least through 2021. All recyclers can do is make their freight bookings as early as possible, or look to domestic end markets as an alternative to international ones. Of course, they can also renew focus on elements of the recycling business that can be controlled, and which can make a serious difference to the bottom line no matter what end markets are doing. Customer service, taking care of employees, improving maintenance and safety infrastructure, and investing in the latest technology and equipment to build efficiencies in processing all come to mind.
This article was originally published as From the Editor in the September 2021 edition of Recycling Product News, Volume 29, Number 6.
Related Articles
Activists ask shipping lines to stop exporting plastic waste to developing countries