New solid tire from MAXAM is zero-maintenance solution for heavy-duty applications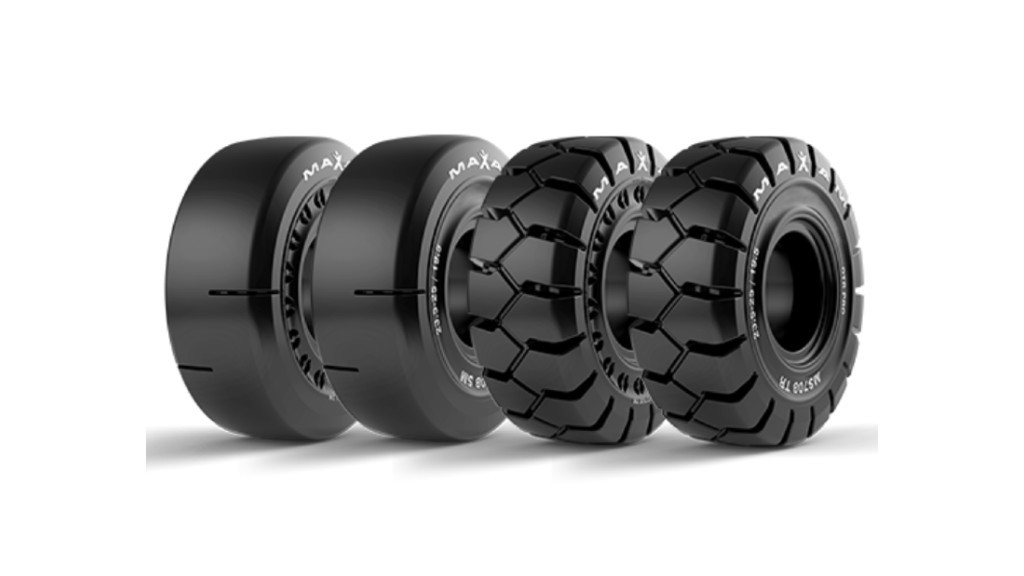 MAXAM has reintroduced the MS708 solid off-the-road tire. With waste and scrap metal industries becoming more demanding than ever, MAXAM's experts took the previous generations of solid tires and created a product that has been evolved to deliver performance, durability, and reliability.
Featuring an innovative high traction and wearable tread pattern with 50 percent tread rubber, the MS708 delivers a deep wearable tread. Increasing its footprint as it wears and transitions through four distinct tread patterns, the MS708 ends in standard L5 pattern to provide maximum tire life. Incorporating a 25 percent heat-dissipating body, the MS708 delivers effective heat dissipation and enhanced ride quality.
The MS708 features an all-rubber three-stage construction, providing maximum heat and cut resistance along with ride comfort. Reinforced with four radial bead base, the maximum tensile strength makes this tire an ideal solution in tough working environments. With a 65-durometre centre compounding, the MS708 dissipates heat faster for extended operation. Designed with patented Double-D apertures that decrease stress crack in the tire and absorb shocks, the MS708 provides comfort for operators.
Delivering minimal downtime and improved productivity with both smooth and traction tread designs, the MS708 is available in multiple sizes. The MS708 mounts on standard multi-piece earth mover rims for wheeled loaders operating in the most severe waste, recycling, foundry, and demolition applications.