FineShredder series from Metso Outotec built to take on RDF and SRF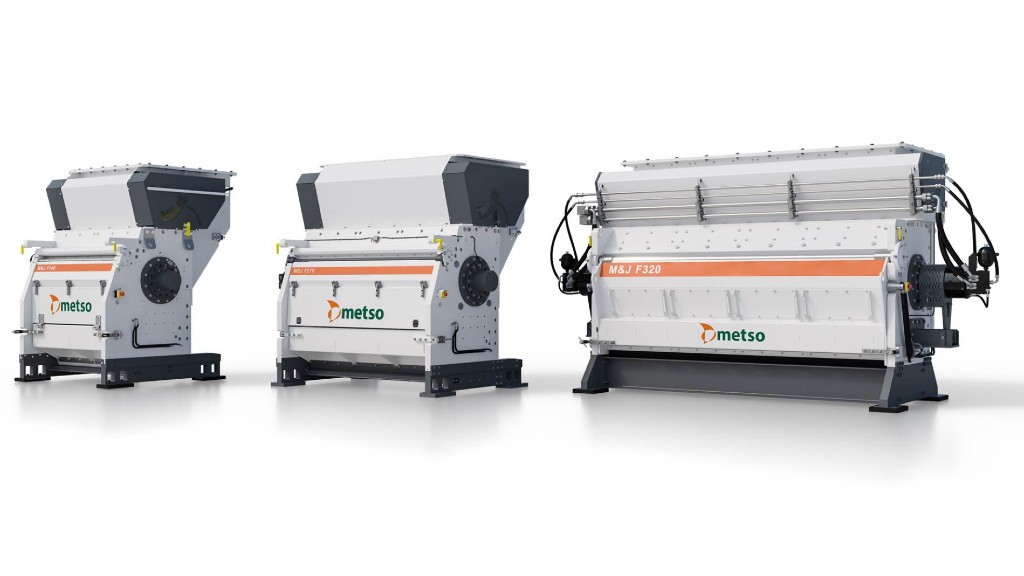 Metso Outotec Waste Recycling is expanding its line of FineShredders for high-efficiency production of alternative fuels like RDF/SRF. The new M&J F-series can be adapted to virtually all fractions and capacity requirements up to 23 t/h at 50mm and 28 t/h at 100 mm.
The new M&J F-series consists of three members - M&J F140, M&J F210 and M&J F320. The series can therefore meet the capacity needs of the vast majority of customers - not least because the pusher adapt easily and quickly to different materials without stopping production.
Focus on stable operation and quality output
The M&J F-series offers enhanced cutting technology and an innovative rotor. This means high-efficiency FineShredding of qualified materials, making it particularly suitable for the production of alternative fuels like RDF/SRF. The FineShredders deliver a homogeneous output in the desired size down to 10 mm. In addition, the machines leave a very small number of undesired fines.
Minimal maintenance, a unique cutting system and less heat generation (no downtime due to molten plastic) are other benefits of the new M&J F-Series. The ambition is simply to give the customer the highest uptime on the market.
Maintenance is kept to a minimum
The FineShredders are extremely flexible. You just decide the output size and the pusher adjust to meet your needs. The series is also designed for quick and easy servicing and maintenance through easy access to spare and wear parts. In addition, the highly efficient knife system requires virtually no maintenance or adjustment.