Building the Canadian auto shredder map
Q&A with Steve Fletcher, Automotive Recyclers of Canada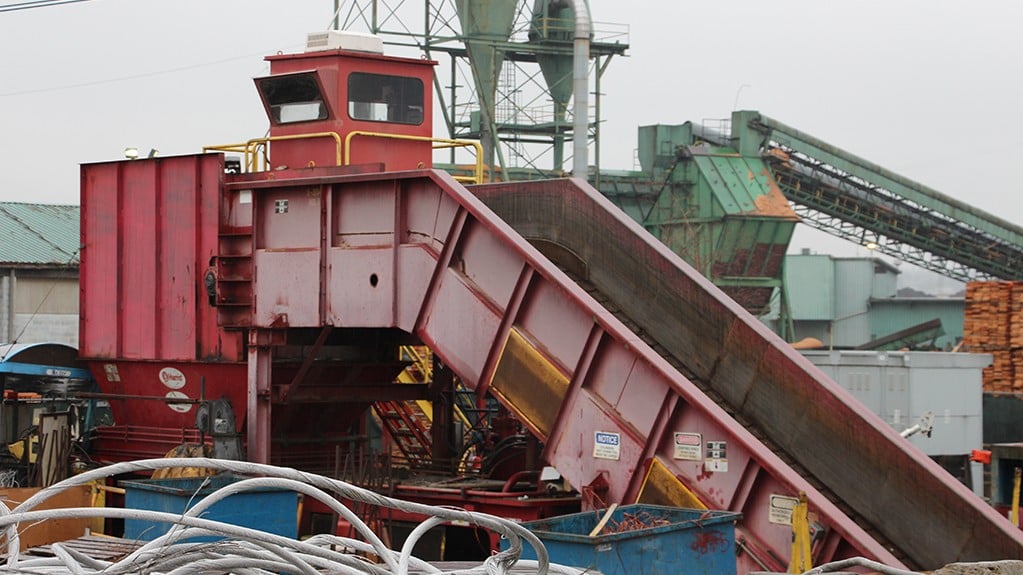 In 2020, Steve Fletcher, managing director of Automotive Recyclers of Canada (ARC), based out of London, Ontario, led a project to compile a list of 35 active auto shredders across the country. Preliminary findings of this "Canadian Auto Shredder Project" indicate that while the big shredder installations don't come and go quickly, there has been an explosion of smaller shredders springing up across the country in recent years.
We caught up with Steve Fletcher to ask about the significance of this development and the importance of solidifying the information surrounding this integral part of the scrap recycling industry and building the connection between the industry and our domestic auto shredder capability.
Keith Barker: How did the Canadian Auto Shredder Project begin?
Steve Fletcher: Back in February of 2020 I was contacted by a researcher preparing a report and gap assessment for Canada on resource recovery. The work was for NRCan in preparation for the World Circular Economy Forum that was to be held in Toronto in September 2020. Part of the request was for data on metals recycling related to end-of-life vehicles.
They included a list of auto shredders and asked me to confirm whether the list was current or not. A quick review showed that some of the shredders on the list had actually shut down, and I was aware of some new shredders coming online. I reached out to Tracy Shaw at CARI and she said that her list wasn't much better. A U.S.-based recycling publication was also publishing a list of shredders in the USA and they had a Canadian section, which I could tell was slightly out of date.


KB: Who did you collaborate with and how did the list eventually come together?
SF: After seeing a few reports and articles listing the shredders in Canada and how those lists were out of date, I reached out to Mario Venditti from Triple M Metals, who is often very helpful to me in understanding the downstream auto shredder business, to see if he had a better list. He updated some new facility information, and some closures. Mario was also newly on the Board of Directors with CARI, so I thought it would be a great project for ARC and CARI to further collaborate.
He, along with Tracy Shaw at CARI, helped fill in some blanks, corrected some names and addresses and highlighted new and closed shredders.

The generation of the Canadian auto shredder list has helped cement the relationship between ARC and CARI. While we are both national associations that represent recyclers, ARC's focus is on ELVs and generally the parts-oriented businesses within, while CARI represents many recycling sectors - with one of the largest being the metal recycling sector. Our industries overlap and thus we need to cooperate and collaborate as opportunities and challenges arise.
We now have a comprehensive list of 35 auto shredder operations across Canada. The current list of shredders is posted with contacts and a national map on the ARC website, with links to a bit of additional education about shredders courtesy of ISRI.
KB: Why is the Canadian auto shredder list important to ARC members?
SF: From our membership perspective, we want them to know who is actively in the business buying car bodies so they understand the options that are before them for disposing of ELV hulks. The more options available, the more likely they will be able to move flattened, depolluted hulks off of their property, opening space for a newer vehicle and more parts.

In the 2008 financial meltdown, many of our members were caught with inventory that they couldn't find buyers for. While we haven't heard of markets completely drying up in the pandemic, it is always helpful to know your options.
KB: How important is it to educate the entire industry and consumers about auto shredders?
SF: It is a good time to educate the public, regulators, OEMs, and suppliers on the role these shredders play in the overall auto economy. We have begun some education on the shredding of vehicles for ferrous and non-ferrous recovery, but there needs to be a lot more and I am working with CARI on it.
KB: What were some of the challenges in compiling the Canadian auto shredder list?
SF: Data in our industry is usually pretty hard to track down or quantify. There are not a lot of researchers, few direct Stats Canada statistics, and generally not a lot of work in measuring industry inputs or outputs. I took this as a project to help update my understanding of the industry and create information that could be quantified. How hard could it be to count and document auto shredders?
KB: Did you discover any interesting trends?
SF: One trend we discovered as we compiled the list was the preponderance of new smaller shredders. These are not only less capital intensive to set up and operate, but they are also somewhat simpler to obtain regulatory approval to establish. We see further growth in the installation of these smaller shredders, but at some point over-saturation will take place. Those aligned to buyers of shredder output will be well-poised for long-term success.

Also, the Federal government has initiated some studies about hard-to-recycle materials that exist in ELVs, most notably plastics. Our understanding, based on information from our global contacts, is that the application of post-shredder technologies is the most efficient way to manage these problem materials.
KB: Where to from here?
SF: While the auto shredder industry may require better regulation, we don't want to point fingers at shredders and say "go regulate them." With ELVs it requires the complete supply chain to be successful in order to move the environmental needle - so OEMs, repairers, parts suppliers, auto dismantlers and auto shredders need to work together. CARI and ARC have scheduled some direct talks, with a number of areas of concern and interest now on the agenda.
What better way to start this process than to identify where auto shredders exist and to start the dialogue? RPN
Info about the Canadian Auto Shredder Project and an up to date auto shredder list for Canada can be found on the ARC website at https://autorecyclers.ca/about-arc/canadian-auto-shredder-project/

Steve Fletcher is the managing director of the Automotive Recyclers of Canada (ARC), based out London, Ontario.

As the national voice of the automotive recycling industry, ARC brings together automotive recycling associations and interests from across Canada and provides a forum for the channelling of information and addressing nationwide concerns. Visit www.autorecyclers.ca.
This article was originally published in the March 2021 edition of Recycling Product News, Volume 29, Number 2.