Big Truck Rental purchases McNeilus zero-radius side loader with cart-recognition technology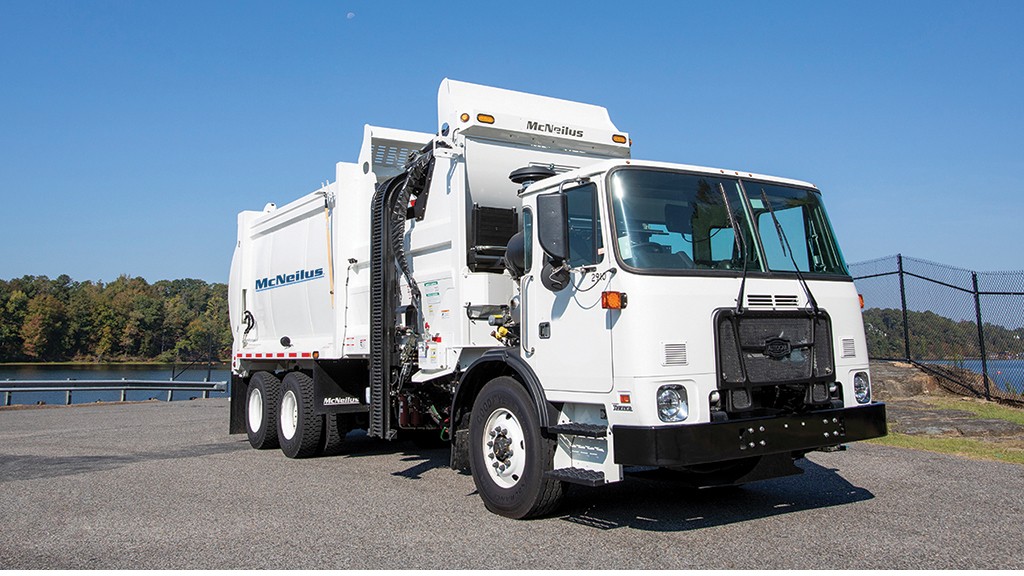 Big Truck Rental (BTR) has purchased a zero-radius side loader truck with CartSeeker Curbside Automation from McNeilus Truck and Manufacturing.
The truck was featured in the McNeilus booth during WasteExpo. Big Truck Rental took advantage of the opportunity to learn about McNeilus' recent advances, especially with heavy-duty truck technology and automation, and picked up the latest in high-tech, simplified refuse collection vehicles.
CartSeeker Curbside Automation
McNeilus has partnered with Eagle Vision Systems to offer its patented, AI-based CartSeeker Curbside Automation. This cart-recognition technology identifies and locates curbside waste carts and fully automates the operation of the truck's robotic lift arm without joystick manipulation. This helps with cycle times, training time, safety, predictable scheduling and maintenance.
Zero-radius automated side loader
CartSeeker is included in McNeilus's latest enhancements for its zero-radius automated side loader, which features the largest hopper available of any side loader on the market, according to the company.
The side loader offers an innovative zero-radius operation to combat clearance issues, narrow streets, and alleyways. The arm reaches, rather than swings, out to grab cans from 30 to 110 gallons. The McNeilus CODE system provides complete vehicle diagnostics.
The vehicle's durable design includes arm carriage enhancements, upgraded finger pins and finger weldments bushings. The new bolt-on wind guards mean you can replace them as often as needed. Maintenance and servicing are now easier, too, thanks to a larger access door on the truck's street side.