Ontario end-of-life tire program is demonstrating IPR success on the road to a circular economy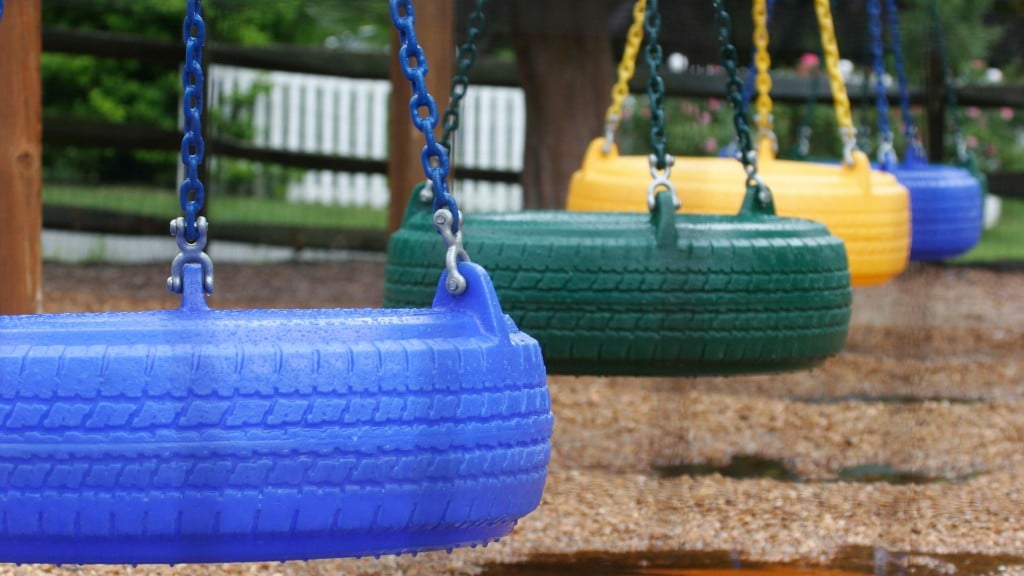 During the global pandemic, there was a brief reprieve for the environment as a result of reduced economic activity during 2020, which highlighted just how much of an impact our collective actions can have on the planet. But during a summer of record temperatures across Canada and the United States, and with atmospheric CO2 emissions at their highest recorded level, it is clear that industries need to work together to reduce our carbon footprint. One way to do this is by increasing efforts to develop a more circular economy.
Let's take the example of Ontario's approach to waste diversion, which could benefit the future of the entire scrap tire industry across Canada. Over the last two years, the Ontario government has experimented with a new model for the province that shifted government-driven tire programs to an industry-owned framework to try and fit the desired paradigm of reduce, reuse and recycle.
This model is called Individual Producer Responsibility (IPR), which means there are specific targets to meet, and financial responsibility and liability for end-of-life management of products lies with the individual companies or producers who introduce products into the marketplace. (IPR is slightly different from EPR which involves shared financial responsibility for recycling costs among producers.)
Ontario is the first province in Canada to embrace this IPR model with respect to used tire recovery.
Under this model, companies who sold tires into the Ontario marketplace take full responsibility for their end-of-life collection, management, recycling and, ultimately, turn them into a valued resource. This is significant for a circular economy as it places responsibility on tire manufacturers and automakers to manage the waste produced by their products. By giving end-of-life tires a second life, they become potential raw materials for other products and promote a shared responsibility for waste diversion.
eTracks, a not-for-profit tire management system, recently conducted a province-wide survey surrounding people's perceptions of the circular economy and what that means for Ontarians.
Each year there are over 12 million new tires sold in Ontario alone. While the province has taken great strides towards sustainability in the last two years, not enough Ontarians are actually aware of where end-of-life tires go or how they are disposed of. In fact, nearly half of Ontarians do not know whether scrap tires are recycled or thrown into landfills, and 14 percent - which accounts for 1.5 million adults - do not believe tires are recycled at all. In reality, producers are responsible for recycling every single tire they sell in Ontario, yet only 32 percent are aware of this fact.
Rather than solely relying on new materials, a circular economy means materials are recycled into new products. Given that 81 percent of Ontarians agree that purchasing recycled products helps to combat climate change, we can optimistically continue to see byproducts made from end-of-life tires used in our day-to-day lives, from the commonly known playgrounds and sports fields to welcome mats and patio tiles.
Overall, Ontarians are quite positive towards recycling and the future of a more circular economy. Most agree that it makes sense for tire producers to be responsible for recycling end-of-life tires and giving them a second life by turning them into a sustainable resource. In turn, this wouldn't just improve the future of the environment but the future of the economy as 84 percent agree that investing in green technologies would help create jobs in Ontario.
These continued efforts are imperative to help increase awareness about end-of-life tires as a resource, and to encourage innovation through research and development programs that find new and environmentally sound uses for a post-pandemic economy, sustainable practices and combating climate change.
So it begs the question, what would a corporate-led IPR model mean for the industry and its participants, and will it be successful? So far, the experimental model in Ontario is working. The industry is performing positively, and tire producers are achieving both imagined and desired outcomes of the regulation. They are taking responsibility for not just selling tires into Ontario but also managing them through to their end-of-life and converting them into source materials for other products and purposes.
The hope is to apply this success to other materials - in addition to tires - as part of this model not only in Ontario, but other provinces as well, in the months and years ahead. The IPR experiment demonstrates that producers are able to show industry leadership, corporate responsibility and significant environmentally beneficial outcomes. Solutions to our waste problems will come not only from reducing how much goes to landfills and increasing how much we recycle, but creating new and innovative uses for our recycled materials and making the post-pandemic green recovery a sustainable and alternative option for building back the economy.
Steve Meldrum is the CEO of eTracks Tire Management Systems.