CP Group introduces non-wrapping, self-cleaning OCC auger screen
The new machine screens OCC in commercial and single stream facilities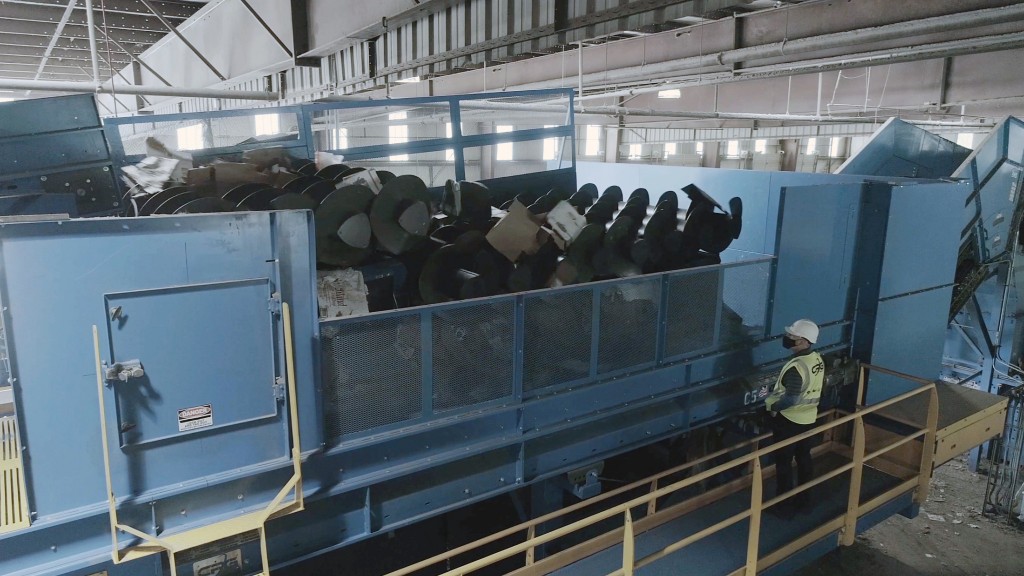 CP Group has released the new OCC auger screen, a patented machine to separate old corrugated cardboard (OCC) in material recovery facilities (MRF).
The machine separates mid- to large-sized OCC using a series of steel cantilevered tri-lobe augers that create agitation, similar to the traditional OCCScreen, to liberate material and create a clean OCC fraction.
Several of these machines have been sold in both commercial and single stream applications. The first unit installed is at Waste Connection's Ecosort facility in Eugene, OR. This facility processes 15-20 tons per hour of commercial material.
The OCC auger screen does not need to be presorted and can go directly after the infeed conveyor. It consists of a series of parallel cantilevered augers and has the same benefit of a disc screen to separate material without wrapping.
Each shaft is a self-cleaning, rotating screw that allows wrapping material to come off the opposite end. When placed in front of a traditional presort, material is screened before any people, proving to be a much safer environment for workers because sharps, needles, and other small hazardous material will bypass sorters in the unders fraction. After the OCC auger screen, large trash is removed by OCC quality control personnel with a decreased burden depth.