Machinex launches artificially intelligent MACH Vision and Intell Platform
New AI-powered vision system provides understanding of material composition in real-time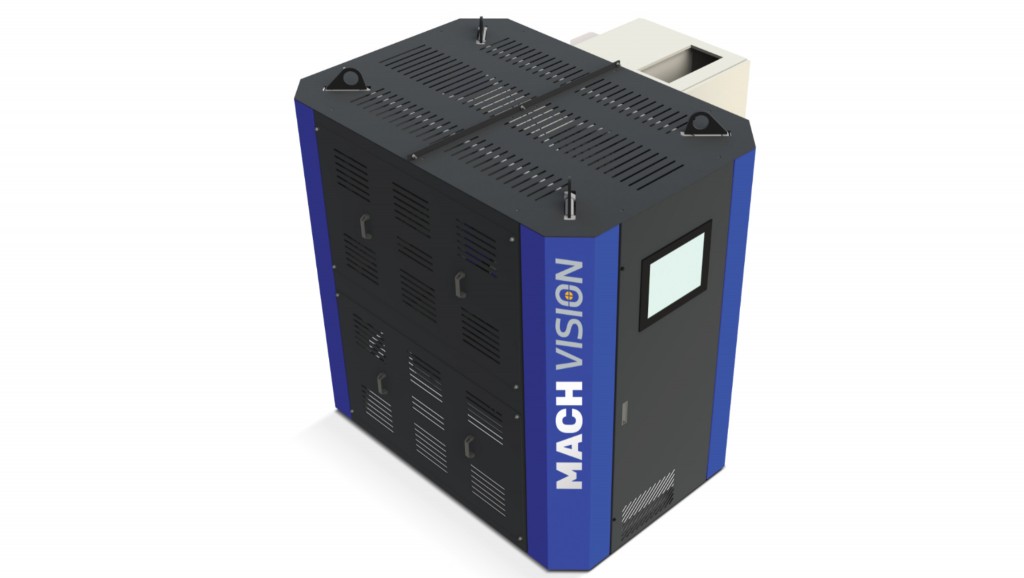 Machinex' new MACH Vision and Intell Platform, use artificial intelligence, and both are compatible for integration with SamurAI sorting robotic technology and other high-tech equipment and systems for MRFs.

MACH Vision
MACH Vision is a data acquisition station powered by AI, which can use a combination of field-proven technologies, such as infrared hyperspectral technology, visual recognition, and metal detectors to analyze material streams. This vision system provides a great understanding of material composition in real-time, allowing MRF operators to benefit from valuable data on system efficiency and the ever-changing composition of materials in the recovery stream. With this information, operators can quickly respond to changing trends to optimize plant performance.

"This new equipment is a real game-changer for MRF operations since they can now be based on smart processing," says Chris Hawn, CEO of Machinex Technologies, the company's US division. "The MACH Vision system allows operators to be aware of the breakdown of material streams by material type, composition, and contamination. They will be able to target areas for potential improvement of operations and plant adjustments, as well as create an instantaneous shift in behavior before next collection," added Hawn. MACH Vision is connected to Vision Intell, a platform that provides real-time data capture to fully comprehend the material stream.

Intell Platform
To provide MRF managers with detailed information, Machinex has also developed their Intell platform, connecting to high-tech equipment such as MACH Vision, SamurAI Robots, and MACH Hyspec Optical Sorters. The Intell dashboard provides real-time capture to fully comprehend the material stream seen by the AI and other technologies used by the connected equipment. This can allow a data-driven decision process for the MRF operator to optimize performances since they can react quickly. The Intell system provides key performance indicators such as the flow composition, volume per material type, material trends per given period, and the total material seen on the belt.
New Technology Hub
To fuel its vision for the future and develop its latest technologies, Machinex has also completed the construction of a new Technology Hub, at its headquarters in Plessisville, Quebec. This center will house its research and development department, and high-tech equipment manufacturing, including optical sorters and sorting robots.