Peterbilt launches cost calculator for operating electric vehicles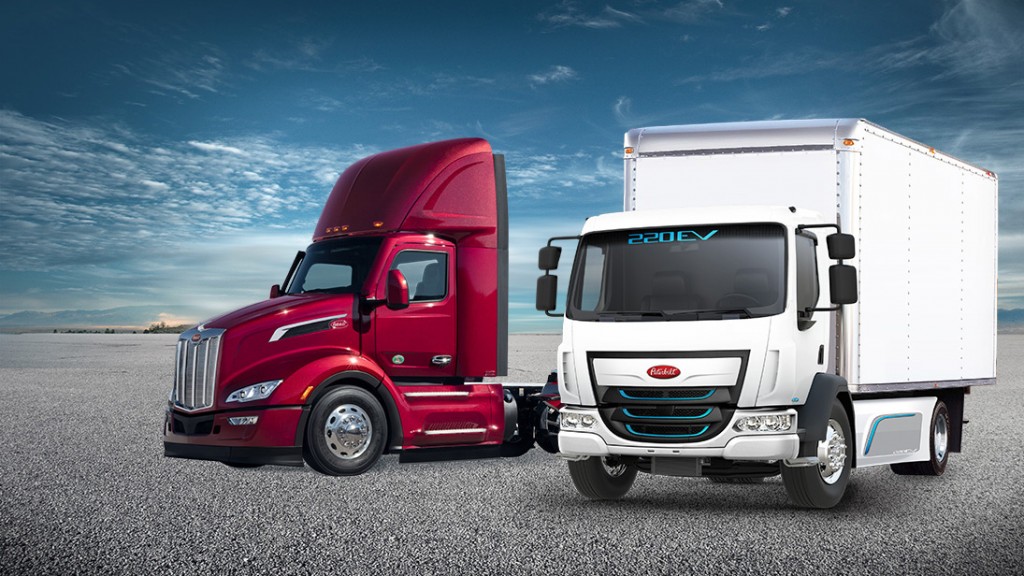 Peterbilt Motors Company has introduced an electric vehicle operating cost calculator for prospective Peterbilt electric vehicle customers.
Hosted within the Peterbilt.com website, the operating cost calculator is a tool for prospective customers to evaluate the total cost of ownership of a Peterbilt Model 220EV, 520EVor 579EV on a per mile (on-highway applications) or per hour basis (vocational applications). The user-friendly interface delivers an accurate side-by-side comparison to help customers understand the real-world savings and financial benefits of Peterbilt electric models.
The calculator compares power consumption and fuel costs between electric and diesel vehicles for multiple configurations. The calculator automatically populates the costs as users complete each section and provides a detailed summary once complete that outlines total electric costs and operating cost per vehicle.
"The number one question we get asked by customers interested in our class-leading electric vehicles always revolves around the operating cost. Our new EV operating cost calculator answers this question, making it easier than ever to evaluate if adding electric vehicles to your fleet is right for your business," said Robert Woodall, Peterbilt assistant general manager of sales and marketing.
Related Articles
Traditionally, waste management companies have operated using a simple "management of waste" approach to operating a MRF. Throughput targets and continuous operation (minimal downtime) were the main driving forces. The industry has changed however, and the focus moving forward is now on optimizing system performance and reliability, in conjunction with increasing recycling rates and a drive for a "greener" and more sustainable tomorrow.
When considering the addition of, or upgrade to, an "intelligent" MRF, for municipalities or private operators, the main factors should always be the client's (operator) current requirements, and evolving market needs, which include throughput, reliability, output quality, and adaptability. Equally important is a full understanding of what is really expected from any proposed system. Having an engaged and focused mindset for the project with the client from the beginning, will impact and drive the entire design process. This then impacts the overall project result, through to the productive, efficient, ongoing operation of the facility itself.