Machinex named preffered bidder for MRF with real-time interconnectivity between sorting equipment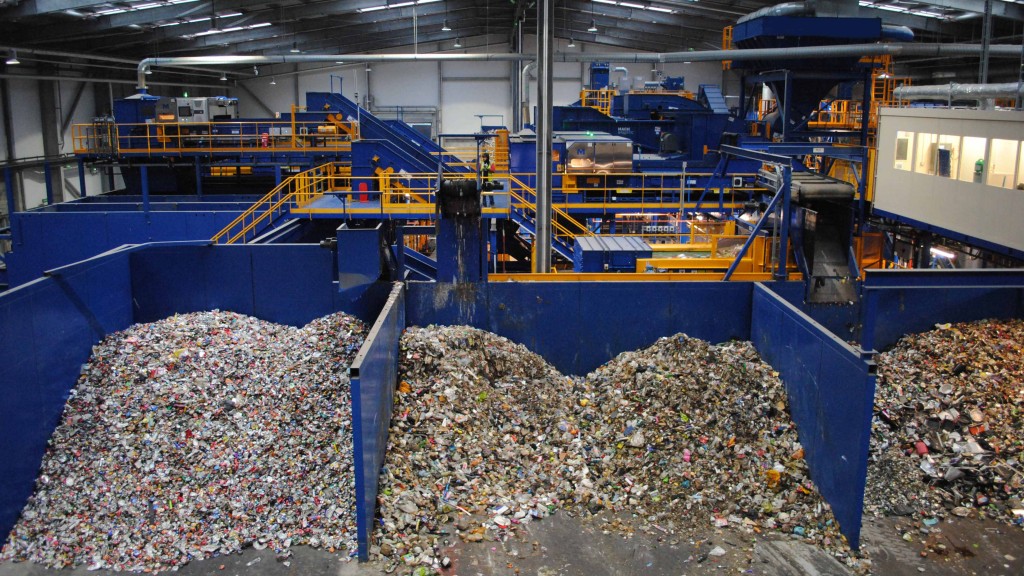 Machinex were selected as the preferred bidder by Coventry City Council, United Kingdom, to deliver the most advanced MRF of its kind within the UK, and potentially one of the most advanced MRF's around the world.
The system, which will be able to treat up to 175,000 tonnes of mixed dry recyclables a year, will be operational by the summer of 2023. The material recovery facility will be operated by Sherbourne Recycling Limited.
Councilor Patricia Hetherton, Cabinet Member for City Services, said: ''This facility looks set to be really impressive - a real leader in the UK and in the short term it's going to help us make sure our waste and recycling service is as efficient as it can be. In the long term, it's going to enable us to raise our recycling rates. This isn't just a short-term investment, it's a long-term investment to ensure a greener future for our city.''
Machinex's design utilizes 14 SamurAI sorting robots and 14 optical sorters (including 13 MACH Hyspec optical sorters), within an overall solution to provide a highly automated and innovative facility. It will also be one of, if not the first, facility in the world that integrates, at this scale, artificial intelligence at the core of its system, allowing real-time interconnectivity between the main sorting equipment.
The system will be processing a throughput of 47.5 tonnes per hour of recyclables with an extremely minimized level of manpower, only five manual sorters. Machinex will also provide a semi-automatic sampling line to significantly reduce the manpower requirements to execute the daily auditing tasks.
''This will be a great achievement for Machinex; the culmination of years of research, development, and hard work in incorporating artificial intelligence at the heart of our sorting solutions. This means that the operations management of this facility will be based, among other things, on the data collected by the AI. The industry has been talking for a few years about the MRF of the future, but this time we can really say that we will make it happen. This will be a game changer and a loud statement within the market," commented Jonathan Ménard, Executive VP of Sales and Strategic Positioning at Machinex.
This technologically advanced solution will mean the Coventry MRF will be able to deliver higher purity levels of recyclable materials, as well as the flexibility to ensure that it can react to legislation and consumer habits and the introduction of new and changing material steams, such as the low grade plastics separation.
Company info
Related products