Tips to help properly recycle packaging waste this holiday season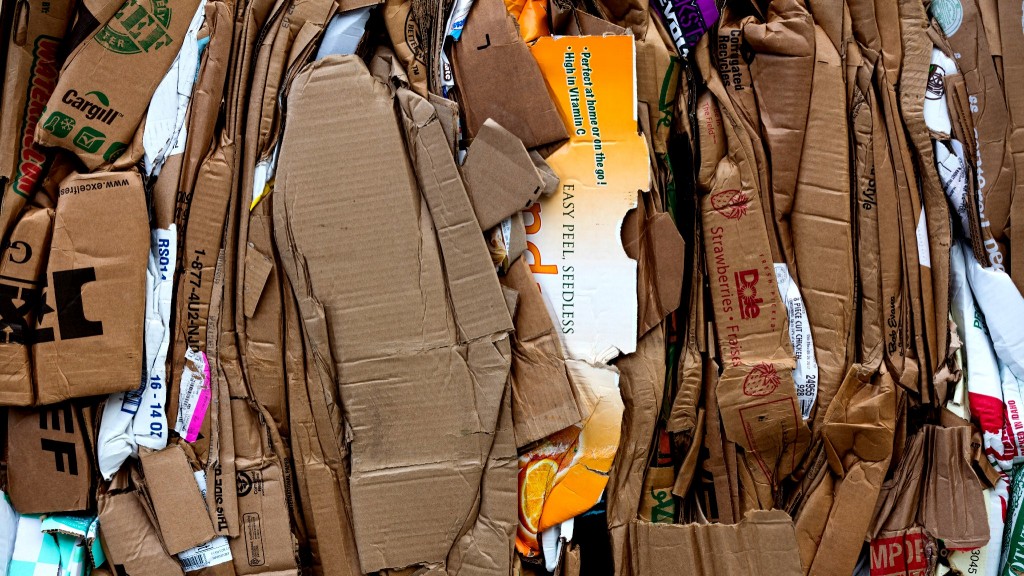 With consumers shopping online more than ever before, Republic Services is bracing for an influx of discarded packaging material during the holiday season and is asking consumers to make sure they are recycling materials correctly.
There's significant need for recycled paper due to the unprecedented demand for household paper products and cardboard during the pandemic.
US retail e-commerce sales are expected to jump nearly 36 percent this year, according to a recent eMarketer report, and the United States Postal Service expects significant volume increases in packages and mail this holiday season.
Consumers' recycling behaviours have a trickle-down effect, said Pete Keller, vice president of recycling and sustainability. "Proper recycling is more important than ever to help ensure a steady supply of recycled paper to manufacture toilet paper and other products during this critical pandemic period," he said. "Currently, there's unprecedented demand for cardboard and paper, and we always need aluminum and metal cans."
With all the gift giving, eating, drinking and decorating, American households each generate 25 percent more waste from Thanksgiving through New Year's Day, which is equivalent to producing 1,000 extra pounds of garbage. Keller said about 80 percent of holiday waste can be reused, re-purposed or recycled. He shared the following tips to help consumers recycle correctly.
DO: Cardboard and paper boxes should be recycled along with metal food and beverage cans.
DON'T: Curbside recycling programs can't process most packaging materials, including bubble wrap, cellophane, plastic film and bags, air pillows and foam packaging. If you can't reuse or donate these materials, put them in your waste container.
DO: Only plain, glitter-free and non-laminated paper gift bags, wrapping paper and envelopes can be recycled. Fancy bags, cellophane wrapping paper and shiny bows are not recyclable. Save and reuse these materials next year.
DON'T: Recycling should always stay separated and loose. Never bag or box your recyclables before placing them in the bin. Also, flattening cardboard boxes will save space in your recycling cart.
DO: All recyclables must be empty, clean and dry before they go into the bin.
More from Plastics Recycling
Single-Ram and II-Ram High-Capacity Balers
At Machinex, we've been designing sorting systems for over 35 years, so we know how essential it is for MRF operators to have a baler they can trust and not worry about its operational reliability. This is why we design and manufacture reliable single-ram and II-ram high-capacity balers to specifically help optimize their operations.
Watch the video of our expert who presents the main features of Machinex balers delivering these important benefits:
Easy & accessible maintenance
Reduced maintenance & bale handling costs
Energy savings
Optimal bale density
For C&D recyclers, waste haulers, demolition contractors and landfills, there is a growing opportunity to profit from rethinking processes. Although every operation is different, by streamlining the front end of the C&D operation processes with purpose-built technologies, recyclers can tap into new end markets, accommodate higher material volumes, stay ahead of regulatory restrictions, increase recovery rates and add commodity revenue, while decreasing labor and other costs.
Download the new eBook to learn about:
Finding opportunities in the alternative to landfilling C&D
How facilities can increase their profits from C&D
Using the right C&D processing technology in the right locations