DustBoss atomized mist cannon features precise additive metering for combined dust and odor control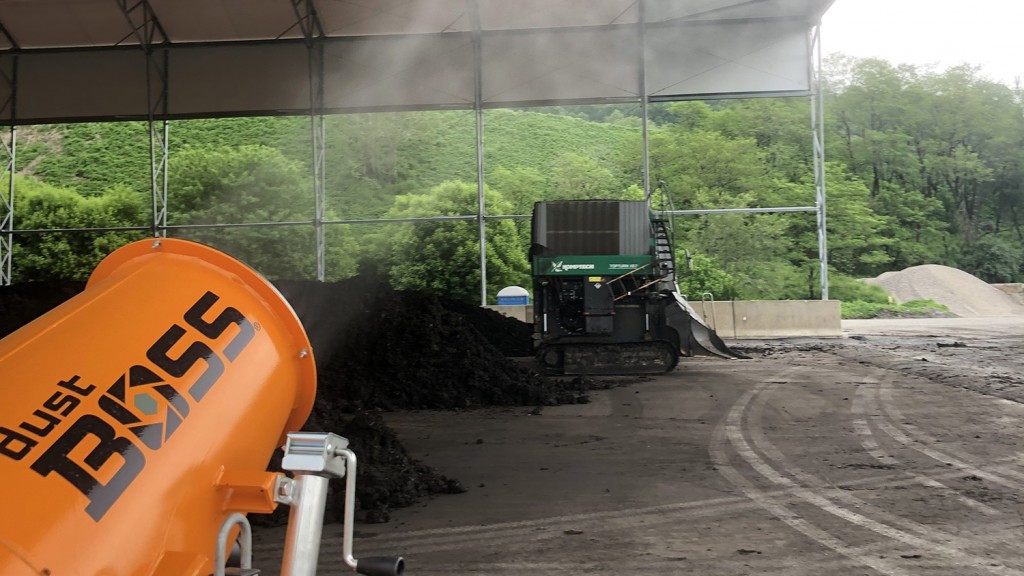 In a move to deliver greater performance and flexibility to its lineup of atomized mist cannons for odor management and wide-area disinfection, BossTek has introduced a new model with a dosing pump to precisely meter additives such as surfactants, tackifiers, odor treatments and disinfectants.
With a standard coverage area of more than 6,100 square feet (566 square meters) and adjustable stroke length and frequency (from 1 per hour to 100 per minute), the DustBoss DB-30 Injekto was developed in response to customer feedback as companies in a wide range of industries seek to maximize the effectiveness of this technology. When equipped with optional 359° oscillation, the coverage area is increased to 31,000 square feet (2,880 square meters).
"Many customers use DustBoss equipment in various dust-generating industries but also need a separate piece of equipment to neutralize odor in the air," explained Chief Engineer Jason Lesch. "They wanted one piece of equipment that could do both, so we created a new and retrofittable system that could act as a dust control and dispersing system for additives, using water as the vehicle." Landfills, transfer stations, biomass operations and soil remediation projects are perfect examples of applications needing a single system that can deliver both dust and odor control.
The additive injection system can be specified for new equipment or retrofitted to existing DustBoss machines. It also can be paired with an array of options to suit different requirements. For example, BossTek offers a number of nozzle choices to deliver reduced flow rates, while maintaining excellent atomization of the airborne mixture. The new model can also be specified with a Variable Frequency Drive (VFD) to adjust plume size, and it can be outfitted to accommodate non-potable water sources.
In addition, the company offers a number of mounting choices, including a rugged skid base, 3-wheeled carriage, road-worthy trailers and even towers. Like existing DustBoss designs, the DB-30 Injektor can be outfitted with a quick-release manifold for easy nozzle maintenance and a variety of remote control and automation capabilities. The standard configuration produces a throw of more than 100 feet (30 meters) but uses just 4.9 - 9.8 GPM (18.5 - 37.1 LPM) of water to minimize pooling and runoff.
Company info
Related products