Terex Ecotec names Frontline Machinery as distributor for Ontario and Manitoba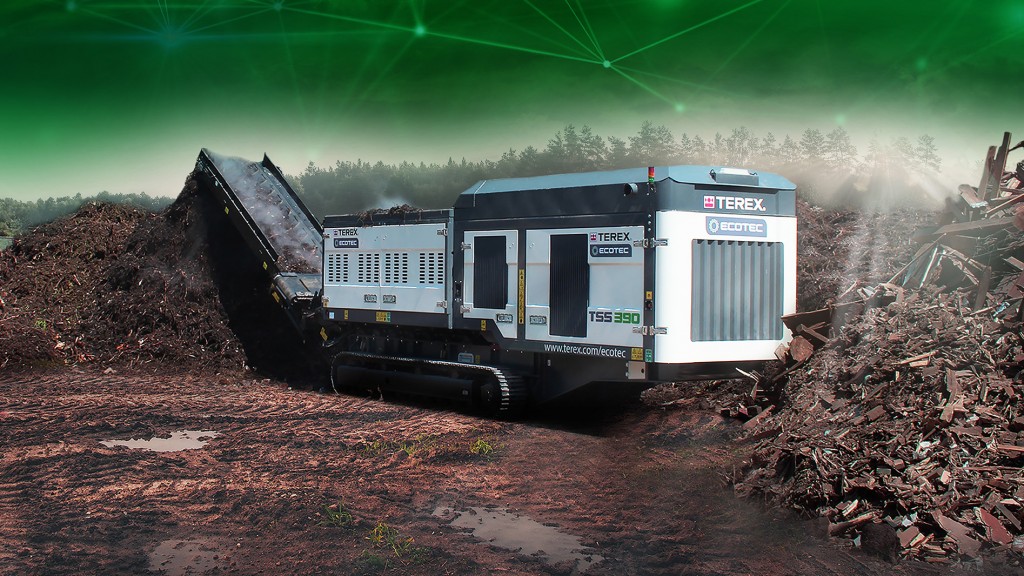 Terex Ecotec has named Frontline Machinery as the official distributor for Ontario and Manitoba. Frontline has been a family owned business dedicated to construction, mining, quarry, recycling, and organics applications since 2013 and has locations in Chilliwack, British Columbia (outside Vancouver) and Woodstock, Ontario.
Terex Ecotec focuses on the design and manufacturing of wood processing, biomass and recycling machinery and systems designed for efficient production, low operational costs and ease of maintenance. Having developed a range of mobile equipment, the company's comprehensive portfolio includes slow-, medium- and high-speed shredders, trommel- and recycling screens, waste handlers, windrow turners and conveyors.
"Frontline Machinery is a proven dealership across Canada's material processing industries and Terex Ecotec's product range aligns with Ontario and Manitoba's strong environmental and recycling markets," said George Wilcox, North American Sales and Marketing Director for Terex Ecotec and CBI. "We're excited to increase Terex' partnership with Frontline Machinery and have full confidence in their ability to serve customers and represent our equipment."
"We are pleased to see our partnership with Terex further strengthened by Frontline's representation of the Ecotec product line," commented Daryl Todd, President of Frontline Machinery. "We are confident in our ability to support their reliable and innovative products through world-class after-sales service and support."
More from C&D Recycling
Single-Ram and II-Ram High-Capacity Balers
At Machinex, we've been designing sorting systems for over 35 years, so we know how essential it is for MRF operators to have a baler they can trust and not worry about its operational reliability. This is why we design and manufacture reliable single-ram and II-ram high-capacity balers to specifically help optimize their operations.
Watch the video of our expert who presents the main features of Machinex balers delivering these important benefits:
Easy & accessible maintenance
Reduced maintenance & bale handling costs
Energy savings
Optimal bale density
For C&D recyclers, waste haulers, demolition contractors and landfills, there is a growing opportunity to profit from rethinking processes. Although every operation is different, by streamlining the front end of the C&D operation processes with purpose-built technologies, recyclers can tap into new end markets, accommodate higher material volumes, stay ahead of regulatory restrictions, increase recovery rates and add commodity revenue, while decreasing labor and other costs.
Download the new eBook to learn about:
Finding opportunities in the alternative to landfilling C&D
How facilities can increase their profits from C&D
Using the right C&D processing technology in the right locations