TOMRA publishes e-book on potential of connected machines and cloud-based data storage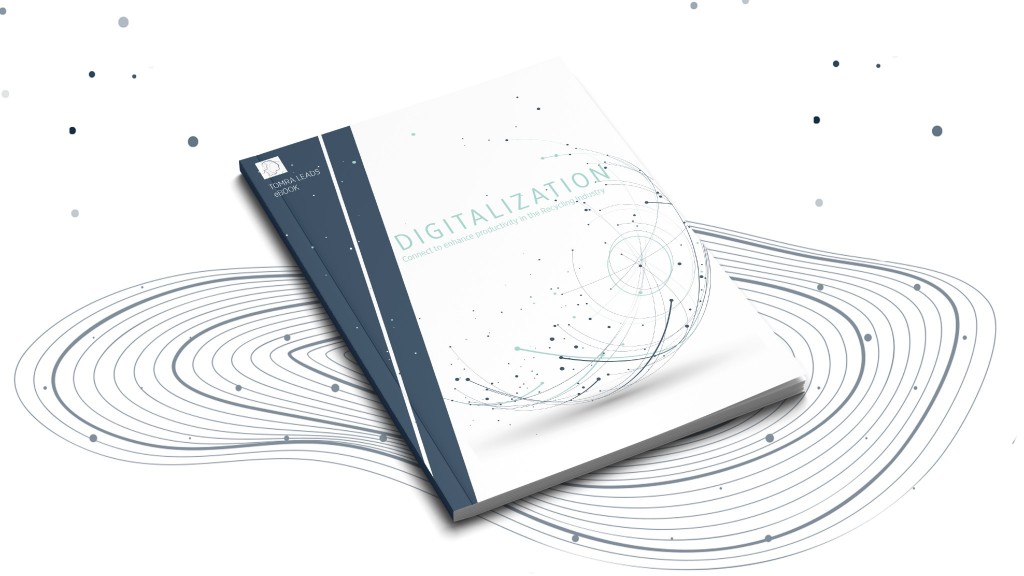 Connected machines and cloud-based data storage are transforming how businesses collect, access and analyze data. The recycling industry is at the advent of discovering the power of data reported by connected optical sorting equipment. This capability is ushering in a new era of data-driven process optimization suggests the new e-book, "Digitalization - Connect to Enhance Productivity in the Recycling Industry," from TOMRA Sorting Recycling.
Prior to Industry 4.0 and the Industrial Internet of Things (IIoT), production data remained local to optical sorters, making it difficult to harvest and analyze. Now, through embedded sensors and cloud-based reporting, optical sorters are turned into data delivery machines to drive the strategic management process. Near real-time data gives insight into production gaps, allows companies to react faster to change and improves recycled product quality and throughput.
The free-to-download e-book examines that stored service reports, spare parts orders and product manuals improve machine maintenance efficiency. It also peers into the not-so-distant-future where leveraged production data, combined with advanced analytics, will result in the development of new sorting technologies and processes that will improve sorting efficiency and boost final product purity.
Download a free copy of the new TOMRA e-book here.
Related Articles
Traditionally, waste management companies have operated using a simple "management of waste" approach to operating a MRF. Throughput targets and continuous operation (minimal downtime) were the main driving forces. The industry has changed however, and the focus moving forward is now on optimizing system performance and reliability, in conjunction with increasing recycling rates and a drive for a "greener" and more sustainable tomorrow.
When considering the addition of, or upgrade to, an "intelligent" MRF, for municipalities or private operators, the main factors should always be the client's (operator) current requirements, and evolving market needs, which include throughput, reliability, output quality, and adaptability. Equally important is a full understanding of what is really expected from any proposed system. Having an engaged and focused mindset for the project with the client from the beginning, will impact and drive the entire design process. This then impacts the overall project result, through to the productive, efficient, ongoing operation of the facility itself.