Krause Manufacturing celebrates 50 years in business
Company also moves manufacturing to CP Headquarters while keeping offices in WA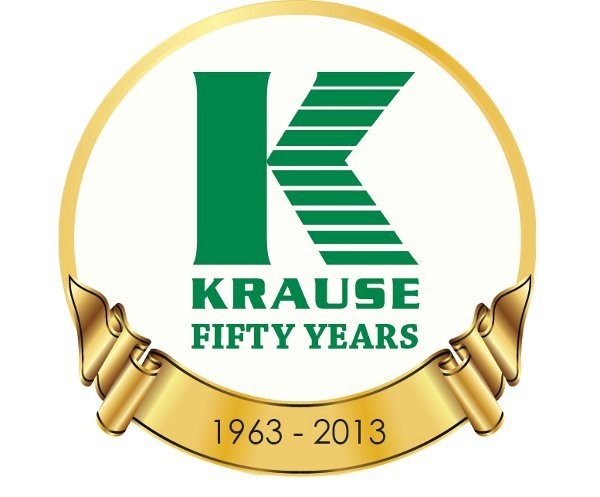 Krause Manufacturing of Bellingham, Wash., was established in 1963 and celebrates their 50th year of business this year. Krause manufactures heavy duty recycling systems for construction and demolition, municipal solid waste and front-end system solutions for waste conversion technologies, as well as single stream and electronic waste systems.
"As a long time Krause employee of 24 years, I'm proud to say that after 50 years, Krause is still operating under the same principles that the company was founded on - We keep the customer's needs in the forefront, operating with integrity and providing the best value for the dollar are at the center of every project we take on", says Jay Edmonds, Krause Manufacturing Sales Engineer.
"Over the years, Krause has always been known for building the 'stoutest' equipment in the industry and for providing outstanding customer service. It may sound cliché but working with them felt like you were working with family. Herb and his staff always made you feel like nothing else matter to them but the job they were doing for you," says Stanley Girard, COO, Far West Fibers, Inc. Krause built its reputation of manufacturing heavy duty equipment starting off as a manufacturer of custom agricultural equipment. Krause began serving the recycling industry in 1985 and entered the C&D market in the mid- 1990s
"Company founder Herb Krause's philosophy was if you could build a machine that a farmer couldn't tear apart, you did well," says Jay Edmonds.
"The company's history in farming equipment made the transition to manufacturing recycling equipment smooth. The industry demands strong standards of its equipment, and Krause was there to answer the need. Over 25 years later, much of the equipment produced is still up and running today", says Mike Whitney, Krause's Vice President/ General Manager.
Krause joined the CP Group Team in 2004 as a way for the CP Group to offer a broader solution to its customers and better serve the needs of the C&D market. By joining the CP Team, Krause expanded its own decades of experience in equipment design and engineering by drawing on the experience and ability of CP, which has been an industry pioneer in separation technology for the recycling industry since its incorporation in 1977. For more information, visit http://www.krausemanufacturing.com/company/history/
Krause also recently announced that the company will move their manufacturing to the CP Group World Headquarters in San Diego, California. Krause says they will keep offices in Bellingham for sales, engineering, parts and service.
CP made significant investments into their manufacturing plant in San Diego, CA, by moving locations at the end of 2012, increasing space from 50,000 sq. ft. to 120,000 sq. ft. on 12 acres of land. CP also made substantial improvements to their production process by investing in modernized state-of-the-art fabricating equipment to stream-line the manufacturing process.
"The Krause line of equipment will maintain the same high standards of design, production and engineering expertise, now capable of leveraging the manufacturing capabilities and efficiencies we have invested in our new CP facility in San Diego", says Terry Schneider, CP Group President/COO.
The move is scheduled to take place on July 1st. The new address for Krause's office in Bellingham, WA, is 316 East McLeod Road Ste. #1. The address of CP Group World Headquarters in San Diego, CA, is 6795 Calle de Linea.
For more information, please visit www.KrauseManufacturing.com.