​WasteExpo 2020 conference program to offer cutting edge education for industry pros
Solid waste, recycling and organics professionals to find innovative education sessions, speakers and insights in New Orleans, May 4-7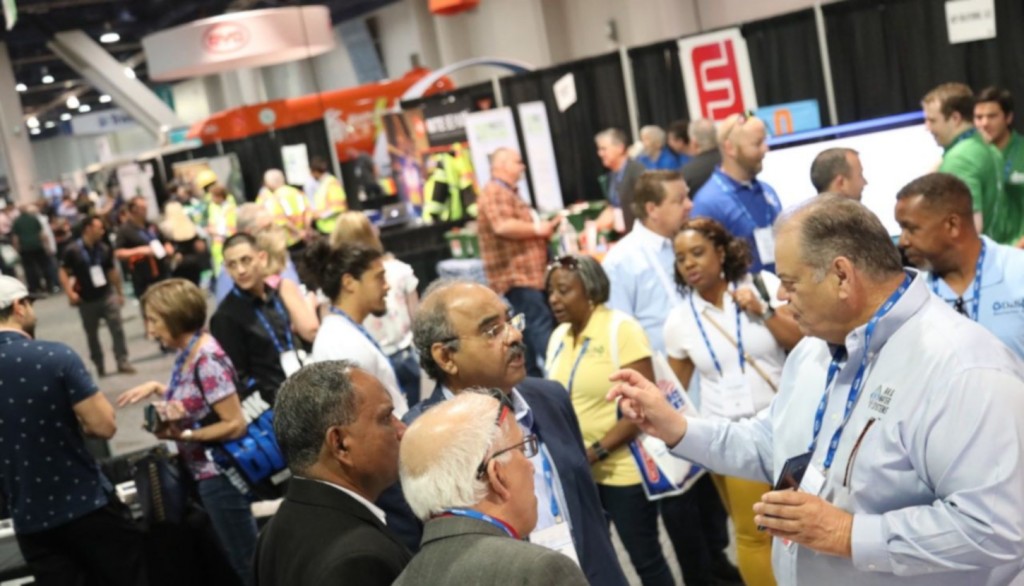 WasteExpo 2020, North America's largest solid waste, recycling and organics industry event, takes place May 4-7, 2020 at the Ernest N. Morial Convention Center in New Orleans, Louisiana. This year's event offers an interactive conference program and exhibit hall featuring more than 600 exhibitors showcasing the latest industry solutions.
"Acting as a partner to the waste, recycling and organics ecosystem, we take our commitment to the industry very seriously," said Mark Hickey, Vice President, Waste360. "We listened to our audience's feedback for more innovation, education and networking opportunities and we're thrilled to offer that this year. We look forward to delivering an outstanding event in May."
WasteExpo Spotlight Sessions include:
Adam Minter is this year's keynote headline speaker. Minter, recycling expert, New York Times best-selling author and Bloomberg columnist, will present Stuff: The Hidden Borderland of Waste and Recycling and Ryan Hickman, CNN Young Wonder Award Recipient and one of MSN's top kids changing the world, will introduce Minter and will detail how his passion for recycling grew from a fun project with his father, to becoming a young entrepreneur and a youth environmentalist.
Worthing Jackman, President and CEO of Waste Connections, will participate in a CEO Fireside Chat with Darrell Smith, President and CEO of NWRA to discuss leadership, business insights, industry issues and more.
Representatives from Los Angeles, CA, Santa Clara County, CA, Portland, OR and Madison, WI will present Reducing Food Waste and Increasing Recovery in Municipal Regional and State Programs.
The Waste & Recycling Industry Employment Outlook and will bring together the influential HR leaders together to discuss challenges and opportunities on issues including talent acquisition, workforce development and employee retention.
Key stakeholders of Feet on the Street Atlanta will present The Recycling Partnership's Case Study on Citywide Contamination Reduction. The program serves as a foundational model for TRP's contamination-fighting methods implemented in communities across the country. The Recycling Partnership, Keep Atlanta Beautiful Commission at City of Atlanta, and sustainability representatives from The Coca-Cola Foundation, Multi-Family Housing, Atlanta and University Housing, Atlanta will discuss the program's inception, execution and success. In addition, never-before-shared data about the program will be shared.
The Plugging Into Opportunities in Refuse Fleet Electrification session will discuss the opportunities and challenges that come with electrified refuse vehicles.
WasteExpo will also offer four half-day workshops that each focus on a different industry topics including, Zero Waste Certified Training, Food Waste & Organics Diversion Program Development, Safety and Recycling. The WasteExpo Food Recovery Forum offers ways to solve the social and environmental issues of wasted food as well as means to profit from the recovery and reuse of food waste. And the Composting & Organics Recycling conference program delivers three days of education and technical sessions on Organics Management.
Plus, this year's "40 Under 40" awards will be presented during WasteExpo 2020. The Waste360 40 Under 40 awards program recognizes inspiring and innovative professionals under the age of 40 whose work in waste, recycling and organics has made a significant contribution to the industry. The winners are involved in every part of the waste and recycling industry, including haulers, municipalities, composters, recycling professionals, policymakers and product suppliers.
Stay tuned for updates on this year's 40 Under 40 awards and keynote speaker, Adam Minter.
In addition to the Conference Program, the Exhibit Hall, which is open May 5-7, 2020, will feature more than 600 exhibitors showcasing the latest industry solutions.
To register to attend WasteExpo 2020, click here.
More from Shows & Events
Single-Ram and II-Ram High-Capacity Balers
At Machinex, we've been designing sorting systems for over 35 years, so we know how essential it is for MRF operators to have a baler they can trust and not worry about its operational reliability. This is why we design and manufacture reliable single-ram and II-ram high-capacity balers to specifically help optimize their operations.
Watch the video of our expert who presents the main features of Machinex balers delivering these important benefits:
Easy & accessible maintenance
Reduced maintenance & bale handling costs
Energy savings
Optimal bale density
For C&D recyclers, waste haulers, demolition contractors and landfills, there is a growing opportunity to profit from rethinking processes. Although every operation is different, by streamlining the front end of the C&D operation processes with purpose-built technologies, recyclers can tap into new end markets, accommodate higher material volumes, stay ahead of regulatory restrictions, increase recovery rates and add commodity revenue, while decreasing labor and other costs.
Download the new eBook to learn about:
Finding opportunities in the alternative to landfilling C&D
How facilities can increase their profits from C&D
Using the right C&D processing technology in the right locations