Rubble Master celebrates 20-year anniversary with new compact crusher and screen models
Latest RM C&D recycling machines to debut at CONEXPO-CON/AGG 2020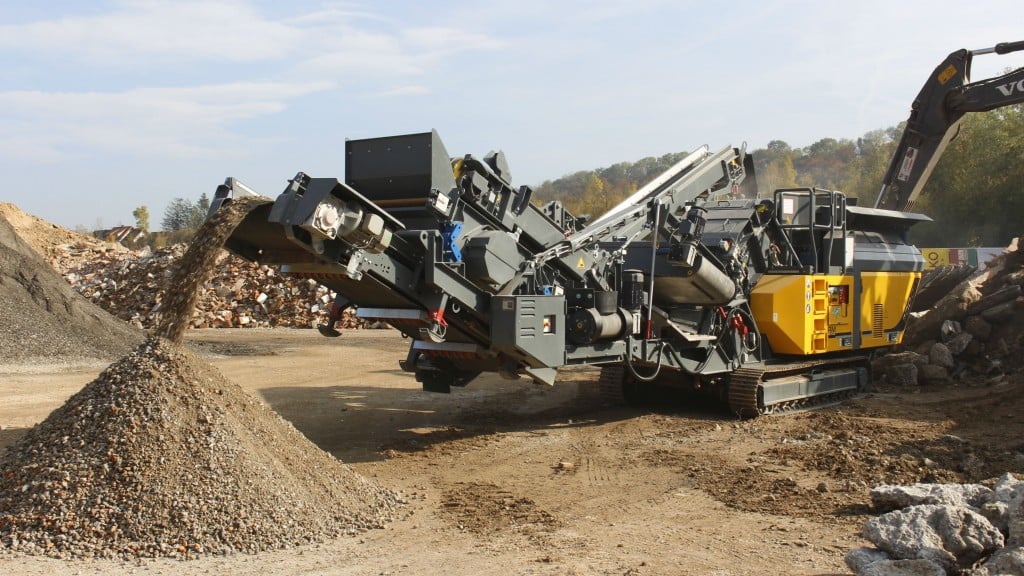 Rubble Master is celebrating 20 years in North America in 2020. At CONEXPO-CON/AGG 2020 Rubble Master will showcase the brand-new RM 70GO! 2.0 compact crusher in combination with the RM HS3500M compact 4- x 9-foot scalping screen.
Also on display will be Rubble Master's flagship product the RM 120GO! mobile impact crusher, in combination with the RM MSC8500M 5- x 18-foot incline screen as well as the RM MTS2010S 65-foot tracked stacker.
The brand-new RM 70GO! 2.0 has received a new screen-box upgrade with a 31/2- x 7-foot screen-box to produce spec material in a single pass. The screen-box and return conveyor are now standard with the most compact mobile crusher in the Rubble Master lineup. This allows RM's most compact crusher to match the finished product quality of larger plants.
The RM 70GO! 2.0 breaks down for transport easily within 20 minutes and can be moved in one piece with the same trailer that is being used for moving a medium size excavator. Once transport ready, the mobile crusher is less than 8 feet wide and weighs only 53,400 pounds, which gives contractors a competitive advantage for on-site crushing.
Screen media can be changed out easily and quickly to produce different finished products. To facilitate access to the screen deck or to detach the screen-box completely from the crusher it can be hydraulically lowered to the ground. Both the on-board screen-box and return conveyor can be removed completely within 20 minutes without the need of any special hand-tool for open circuit production.
The RM 120GO! is Rubble Master's flagship product and biggest mobile impactor. The RM 120 GO! mobile impact crusher weighs less than 95,000 pounds, has a production capacity of up to 385 TP, and is ideal for custom crushing contractors, large asphalt paving contractors, road builders, demolition contractors, and material producers.
The RM GO! SMART system enables remote processing and display of real-time trends and historical machine data. A GSM/UMTS connection is not essential because the data can be saved temporarily on the device where you can then use any cellular device like a smartphone or tablet to visualize and process the information.