Rotochopper and Lindner Recycling announce distribution partnership
Rotochopper to provide sales and service support for Lindner shredder product line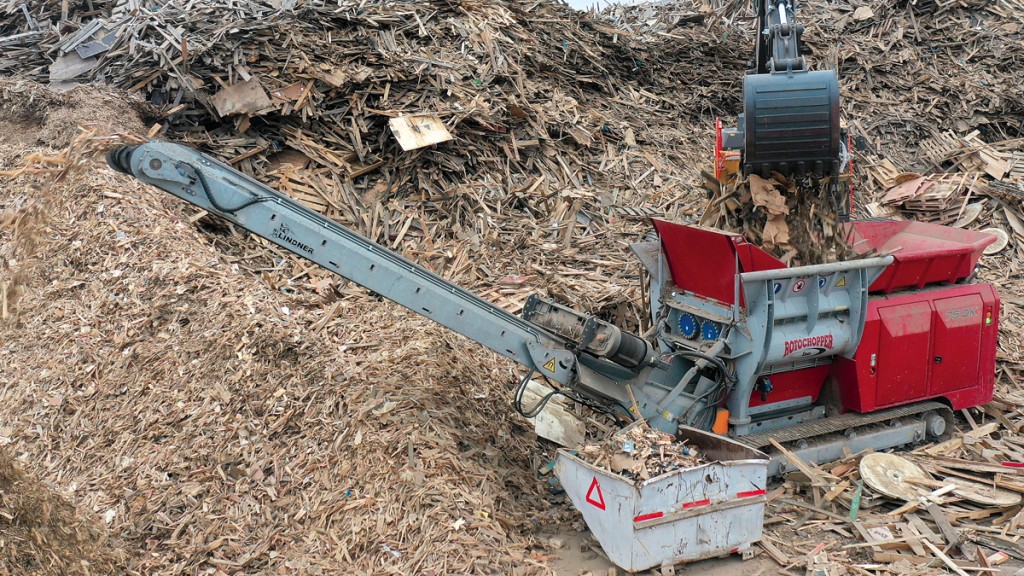 Rotochopper and Lindner Recycling, Inc. have announced a new partnership agreement. Under the new agreement, Rotochopper will offer sales representation and service support for the DK and Atlas models of Spittal/Drau, Austria-based Lindner Recyclingtech's shredder product lines.

"Rotochopper's knowledgeable sales and service teams have been working with customers in the wood waste and C&D markets for over 30 years," commented Jamey Brick, Rotochopper's Chief Operating Officer. "We are excited to offer these customers a durable and high-performance shredder from Lindner that will present additional capability to accommodate waste with higher contamination."
Lindner Recycling, Inc. was founded in 1948. With three production facilities in Austria, and over 300 employees worldwide, Lindner's product portfolio ranges from stationary and mobile shredders for waste management through complete systems for plastic and wood recycling.
"We are excited about this partnership because both companies keep things simple," said Rotochopper Chief Executive Officer Tosh Brinkerhoff. "We both focus on producing high quality machines and taking care of the customer after the sale. This similar approach makes the foundation strong for a win-win relationship. Most importantly, it provides us with the opportunity to support our customers who have a need for this type of equipment in their operations."
Company info
Related products
More from Industry News
Single-Ram and II-Ram High-Capacity Balers
At Machinex, we've been designing sorting systems for over 35 years, so we know how essential it is for MRF operators to have a baler they can trust and not worry about its operational reliability. This is why we design and manufacture reliable single-ram and II-ram high-capacity balers to specifically help optimize their operations.
Watch the video of our expert who presents the main features of Machinex balers delivering these important benefits:
Easy & accessible maintenance
Reduced maintenance & bale handling costs
Energy savings
Optimal bale density
For C&D recyclers, waste haulers, demolition contractors and landfills, there is a growing opportunity to profit from rethinking processes. Although every operation is different, by streamlining the front end of the C&D operation processes with purpose-built technologies, recyclers can tap into new end markets, accommodate higher material volumes, stay ahead of regulatory restrictions, increase recovery rates and add commodity revenue, while decreasing labor and other costs.
Download the new eBook to learn about:
Finding opportunities in the alternative to landfilling C&D
How facilities can increase their profits from C&D
Using the right C&D processing technology in the right locations