ISRI celebrates might of the recycling industry on America Recycles Day 2019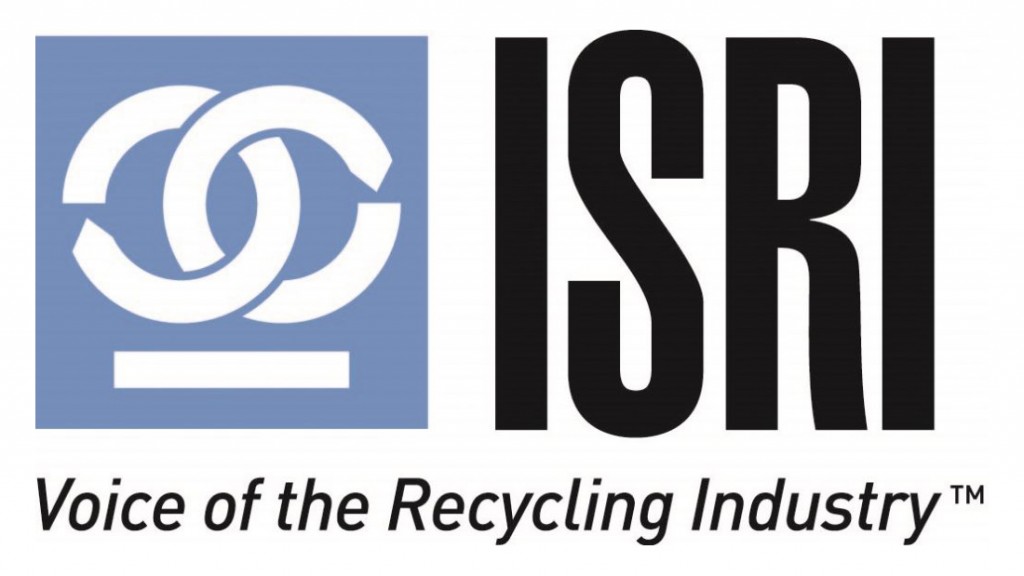 The Institute of Scrap Recycling Industries (ISRI) made use of this year's America Recycles Day, November 15, as an opportunity to not only recognize the achievements of the industry and its workers, but to identify new ways of increasing the success of the industry and the important role it plays in society.
According to ISRI, benefits of the recycling industry include a $110 billion economic impact, more than 531,000 jobs created, and significant reduction in greenhouse gases.
"Recycling is an innovative industry, constantly developing new markets around the globe, and making advancements to allow more items into the recycling stream," said Robin Wiener, ISRI president in a statement on November 15. "As we celebrate the achievements in recycling today, this is also a time to issue a call to action. As an industry, we encourage manufacturers to design more products with recycling in mind from the very beginning conceptual stages. And as consumers we need make more of an effort to buy products with recycled content. Together this will help increase the demand for recycled material."
Design for Recycling, an ISRI priority, encourages manufacturers to consider recyclability during product design, in the same manner they consider cost, safety, and other factors. Products designed with recyclability in mind:
• Are easily recycled through current or newly designed recycling processes and procedures;
• Are cost effective to recycle whereby the cost to recycle does not exceed the value of their recycled materials;
• Are free of hazardous and other materials that impede the recycling process;
• Maximize the use of recycled materials and/or components within product manufacturing; and
• Have a net gain in the overall recyclability of the product while reducing its overall negative impact on the environment.
America Recycles Day culminated November 15th, with the U.S. Environmental Protection Agency (EPA) hosting an America Recycles Summit for industry stakeholders, including ISRI. EPA Administrator Andrew Wheeler will preside, as working groups on education and outreach, infrastructure, market development, and measurement report on accomplishments towards improving the recycling sector in the United States.
"ISRI welcomes the opportunity to once again join the EPA and other stakeholders as we continue to take concrete actions to benefit the recycling industry as a whole," said Wiener. "We look forward to advancing the conversation surrounding the vital areas of education & outreach, infrastructure, market development, and measurement around the industry."

More from Industry News
Single-Ram and II-Ram High-Capacity Balers
At Machinex, we've been designing sorting systems for over 35 years, so we know how essential it is for MRF operators to have a baler they can trust and not worry about its operational reliability. This is why we design and manufacture reliable single-ram and II-ram high-capacity balers to specifically help optimize their operations.
Watch the video of our expert who presents the main features of Machinex balers delivering these important benefits:
Easy & accessible maintenance
Reduced maintenance & bale handling costs
Energy savings
Optimal bale density
For C&D recyclers, waste haulers, demolition contractors and landfills, there is a growing opportunity to profit from rethinking processes. Although every operation is different, by streamlining the front end of the C&D operation processes with purpose-built technologies, recyclers can tap into new end markets, accommodate higher material volumes, stay ahead of regulatory restrictions, increase recovery rates and add commodity revenue, while decreasing labor and other costs.
Download the new eBook to learn about:
Finding opportunities in the alternative to landfilling C&D
How facilities can increase their profits from C&D
Using the right C&D processing technology in the right locations