WM deepens commitment to America Recycles day
America Recycles day is November 15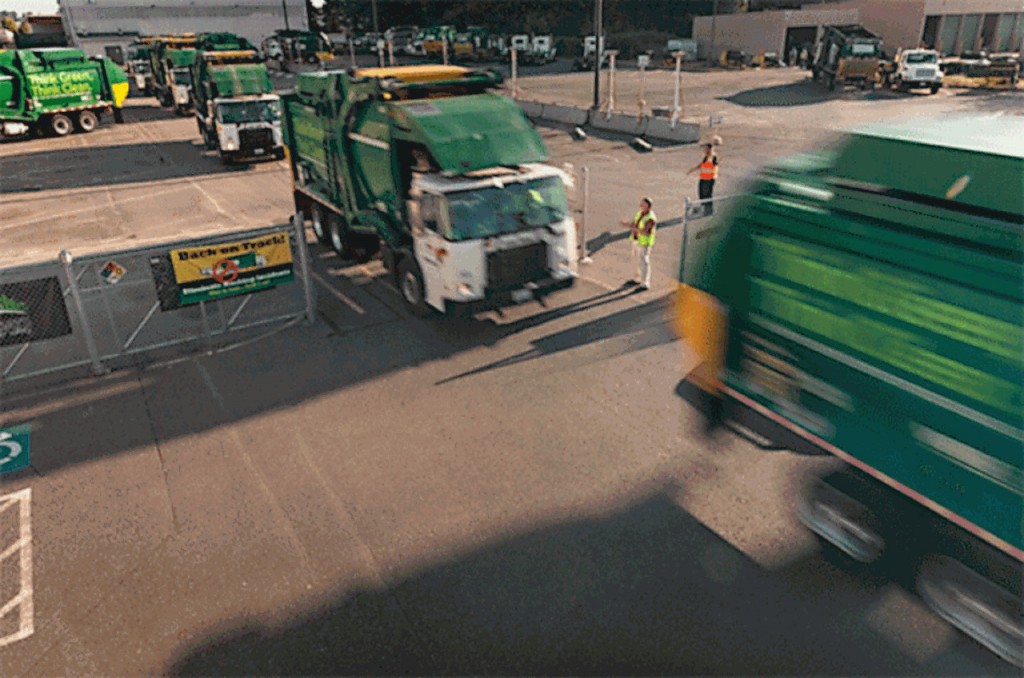 Waste Management, Inc. North America's largest residential recycler and hauler, is furthering their commitment to go green in celebration of America Recycles Day, a national, annual initiative in the U.S. led by Keep America Beautiful.

Since 1997, America Recycles Day is the only nationally recognized day, and coast-to-coast community-driven awareness campaign, dedicated to promoting recycling in the U.S. With Keep America Beautiful's belief that everyone has a right to live in a clean, green and beautiful community, this 'holiday' bolsters everyone's responsibility to contribute to the vision.
"America Recycles Day is a moment in time to regain momentum for recycling, and to help make recycling a daily norm across the country," said Randy Hartmann, senior director of affiliate operations, Keep America Beautiful. "Get involved by taking the "#BeRecycled" Pledge and inviting friends and family to do the same. Let's get people recycling in every aspect of their lives - at home, at work and on the go."
This year, Waste Management is sponsoring every America Recycles Day activity, in partnership with Keep America Beautiful and the United States Environmental Protection Agency (EPA), from Nov. 11 - Nov. 15. Activities will kick off with a presentation of the America Recycles Day Recycling Hero Award, recognizing a veteran or active military personnel who exhibits an outstanding commitment to recycling. The week will continue with an EPA and Keep America Beautiful Forum, an Innovation Fair featuring the greenest programs, and an America Recycles Summit.
"Waste Management is out in local communities every day, collecting recyclables that can be turned into new products," said Susan Robinson, senior director, government affairs for Waste Management. "Recycling is an important community service our customers value, and we look forward to celebrating the great work that is being done as part of America Recycles Day."
For Waste Management, recycling is a 365-day-a-year commitment. As part of its mission to ensure recycling remains a convenient and viable solution for local communities, the company offers a range of reliable services for homes and businesses, recycling education programs, and technological advancements that are changing the face of recycling and reuse for the next generation. In 2018 alone, the company managed over 15 million tons of materials for beneficial use.
In honor of America Recycles Day, Waste Management invites everyone to be part of this year's recycling celebration and share how they are recycling in their communities on Twitter, Facebook and Instagram. Use the hashtag #recycleright for an opportunity to be featured on Waste Management's social media channels. Community members can learn more about recycling right by visiting www.rorr.com.

"Myths Debunked" from Waste Management
MYTH #1: Most Americans recycle all they can. Convenience and commitment are required for maximum recycling. Ask yourself: is there more than one location in a household to store recyclables? If not, recyclables in areas outside the kitchen can get thrown away. Additionally, is there only one committed recycler in your household (the person who picks up after everyone)? Studies indicate making recycling a family/partner affair - where everyone participates - leads to the most recycling of the right materials.
MYTH #2: Containers must be squeaky clean in order to be recycled. While all bottles, cans, and containers should be clean, dry, and free of most waste before you recycle them - they don't need to be spotless. Just make sure they're clean enough to avoid contaminating other materials, like paper. Try using a spatula to scrape cans and jars, or using a small amount of water and shake to remove most residue.
MYTH #3: It doesn't matter if something does not belong in the recycling cart, the hauler will sort everything anyway. There are increasing amounts of non-recyclables and items that require special handling sent to Material Recovery Facilities. Every single one of them must be removed by hand by trained staff and/or mechanically sorted...or they end up contaminating high-value recyclables. Non-recyclable garbage and materials requiring special handling placed in recycling increases the cost of the recycling process as well as the cost of waste and recycling collection services.

What's one of the biggest contaminants? Plastic bags. Plastic bags become wrapped around sorting equipment, requiring all machinery to be shut down. Workers must climb into the machinery to cut plastic bags out of gears and screens. Thankfully, an impactful and straightforward solution is to skip the bag and place recyclables directly into your container.
Related Articles
Traditionally, waste management companies have operated using a simple "management of waste" approach to operating a MRF. Throughput targets and continuous operation (minimal downtime) were the main driving forces. The industry has changed however, and the focus moving forward is now on optimizing system performance and reliability, in conjunction with increasing recycling rates and a drive for a "greener" and more sustainable tomorrow.
When considering the addition of, or upgrade to, an "intelligent" MRF, for municipalities or private operators, the main factors should always be the client's (operator) current requirements, and evolving market needs, which include throughput, reliability, output quality, and adaptability. Equally important is a full understanding of what is really expected from any proposed system. Having an engaged and focused mindset for the project with the client from the beginning, will impact and drive the entire design process. This then impacts the overall project result, through to the productive, efficient, ongoing operation of the facility itself.