Sustainable Green Printing Partnership hosts sustainability event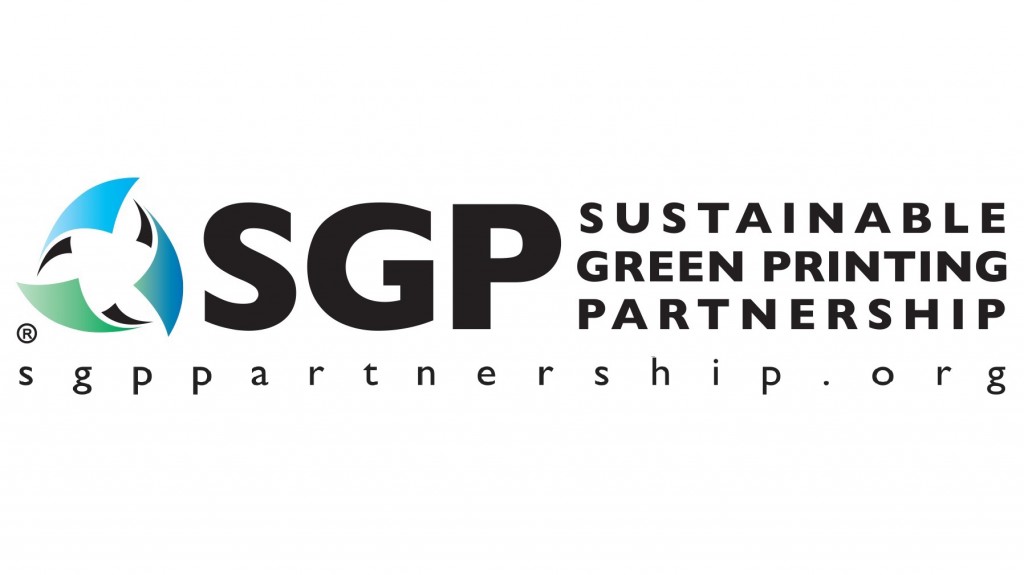 The Sustainable Green Printing Partnership (SGP), the leading authority in sustainable printing certification is holding a forum today: Sustainability at Bolger: An SGP Community Event. The event takes place on November 6, 2019 at Bolger LLC in Minneapolis, MN.
Sustainability at Bolger: An SGP Community Event will explore both the successes and challenges the printing industry faces as it continues its sustainability journey. The program brings together a variety of speakers to educate and spark conversation on current issues.
The line-up of diverse speakers that will discuss the various topics regarding sustainability and the current climate. SGP certified printer and program host, Bolger, are presenting their deep dive into the overall return on investment (ROI) of its continued sustainability journey. Other topics include:
The current landscape of recycling, in both the local Minneapolis area as well as across the country from Eureka Recycling
SGP Patron 3M's study on the evolution of substrates
US Bank Stadium, the first professional sports stadium, and its journey to earn the LEED Platinum rating
"Bolger began studying print's impact on the environment in the mid 70's. We were early adopters of both recycled paper and agri-based inks. Today we continue that study. Bolger firmly believes sustainability is important to our customers, employees and the earth. We simply believe that it is good business with a strong ROI." -Dik Bolger, President, Bolger LLC.
This event is open to all printers and members of the SGP Community. To learn more about the event and purchase tickets, please visit our event page, here.
Related Articles
Traditionally, waste management companies have operated using a simple "management of waste" approach to operating a MRF. Throughput targets and continuous operation (minimal downtime) were the main driving forces. The industry has changed however, and the focus moving forward is now on optimizing system performance and reliability, in conjunction with increasing recycling rates and a drive for a "greener" and more sustainable tomorrow.
When considering the addition of, or upgrade to, an "intelligent" MRF, for municipalities or private operators, the main factors should always be the client's (operator) current requirements, and evolving market needs, which include throughput, reliability, output quality, and adaptability. Equally important is a full understanding of what is really expected from any proposed system. Having an engaged and focused mindset for the project with the client from the beginning, will impact and drive the entire design process. This then impacts the overall project result, through to the productive, efficient, ongoing operation of the facility itself.