Sustainable Green Printing Partnership hosts sustainability event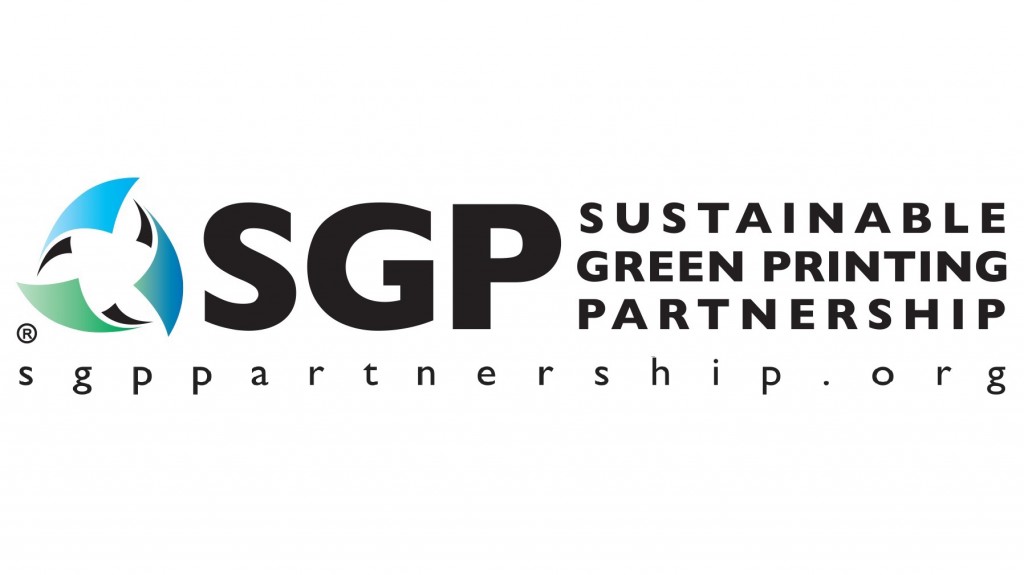 The Sustainable Green Printing Partnership (SGP), the leading authority in sustainable printing certification is holding a forum today: Sustainability at Bolger: An SGP Community Event. The event takes place on November 6, 2019 at Bolger LLC in Minneapolis, MN.
Sustainability at Bolger: An SGP Community Event will explore both the successes and challenges the printing industry faces as it continues its sustainability journey. The program brings together a variety of speakers to educate and spark conversation on current issues.
The line-up of diverse speakers that will discuss the various topics regarding sustainability and the current climate. SGP certified printer and program host, Bolger, are presenting their deep dive into the overall return on investment (ROI) of its continued sustainability journey. Other topics include:
The current landscape of recycling, in both the local Minneapolis area as well as across the country from Eureka Recycling
SGP Patron 3M's study on the evolution of substrates
US Bank Stadium, the first professional sports stadium, and its journey to earn the LEED Platinum rating
"Bolger began studying print's impact on the environment in the mid 70's. We were early adopters of both recycled paper and agri-based inks. Today we continue that study. Bolger firmly believes sustainability is important to our customers, employees and the earth. We simply believe that it is good business with a strong ROI." -Dik Bolger, President, Bolger LLC.
This event is open to all printers and members of the SGP Community. To learn more about the event and purchase tickets, please visit our event page, here.
More from Shows & Events
Single-Ram and II-Ram High-Capacity Balers
At Machinex, we've been designing sorting systems for over 35 years, so we know how essential it is for MRF operators to have a baler they can trust and not worry about its operational reliability. This is why we design and manufacture reliable single-ram and II-ram high-capacity balers to specifically help optimize their operations.
Watch the video of our expert who presents the main features of Machinex balers delivering these important benefits:
Easy & accessible maintenance
Reduced maintenance & bale handling costs
Energy savings
Optimal bale density
For C&D recyclers, waste haulers, demolition contractors and landfills, there is a growing opportunity to profit from rethinking processes. Although every operation is different, by streamlining the front end of the C&D operation processes with purpose-built technologies, recyclers can tap into new end markets, accommodate higher material volumes, stay ahead of regulatory restrictions, increase recovery rates and add commodity revenue, while decreasing labor and other costs.
Download the new eBook to learn about:
Finding opportunities in the alternative to landfilling C&D
How facilities can increase their profits from C&D
Using the right C&D processing technology in the right locations