On the show floor with Ecolo Odor Control at CWRE 2019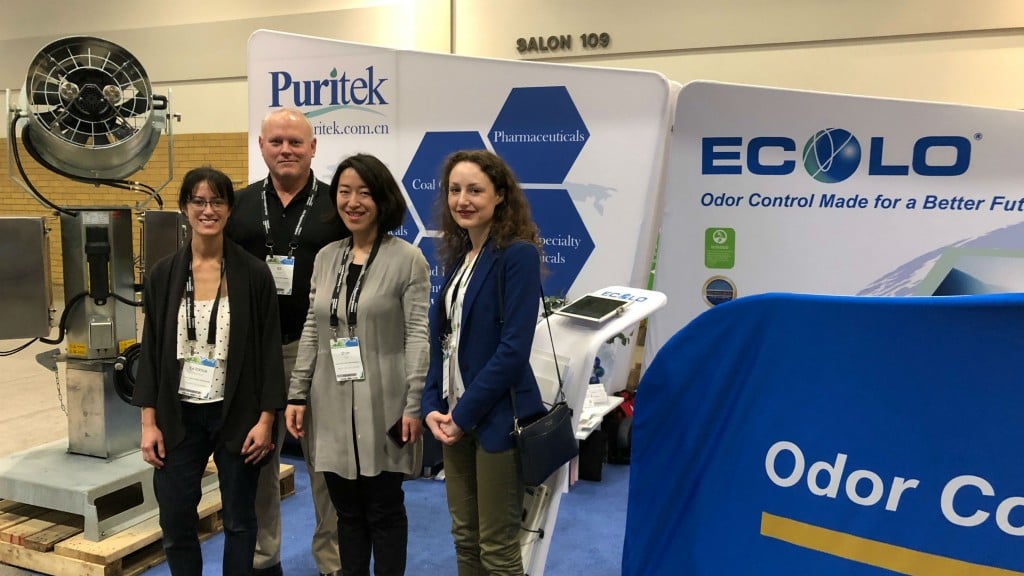 The Recycling Product News team was in Toronto last week for the Waste & Recycling Expo Canada (aka CWRE) annual trade show and convention. We interviewed representatives from some of the innovative companies exhibiting on the show floor.
Following is RPN associate editor, Kaitlyn Till's brief interview with Shan Tao, Director, Ecolo Odor Control Technologies Inc.
Kaitlyn Till: How long has Ecolo Odor Control Technologies been in the waste and recycling industry and how long have you been coming to CWRE?
Shan Tao: We have global distribution in over 40 countries. We have been in the business for over 40 years, in solid waste, wastewater, commercial trash rooms and in a wide range of industries. This is our first time at this event.
KT: What is Ecolo Odor Control's core competency?

ST: We offer comprehensive products for odour control. We have over 60 proprietary formulations for everything from air to topical applications. Ecolo Odor Control is a one-stop shop for distributors. We also have in-house R&D, and a range of equipment, from small systems to our larger vapor cannon.
KT: What is your latest innovation and what was a key focus for you at this year's CWRE?
ST: On the show floor we [had] our waterless Vapor Canon which requires no water. It can function in the winter time. It's great for Canadian weather and for other cold climates worldwide. It also dispenses our formulations 350 degrees to cover wide areas, and to a distance of 80 meters (262 feet).
KT: What were your impressions of Waste & Recycling Expo Canada 2019?
ST: We received a lot of great quality leads. We were happy about that. We also liked the fact that the show is located near the Canadian Waste to Resource Conference. We attended several seminars just across the street which was great. It was a great show for Ecolo and we look forward to next year.
Company info
59 Penn Drive
Toronto, ON
CA, M9L 2A6

Website:
ecolo.com
Phone number:
416-740-3900
Read more
3200 Windy Hill Road, Suite 500 West
Atlanta, GA
US, 30339

Website:
cwre.ca
Read more
Related Articles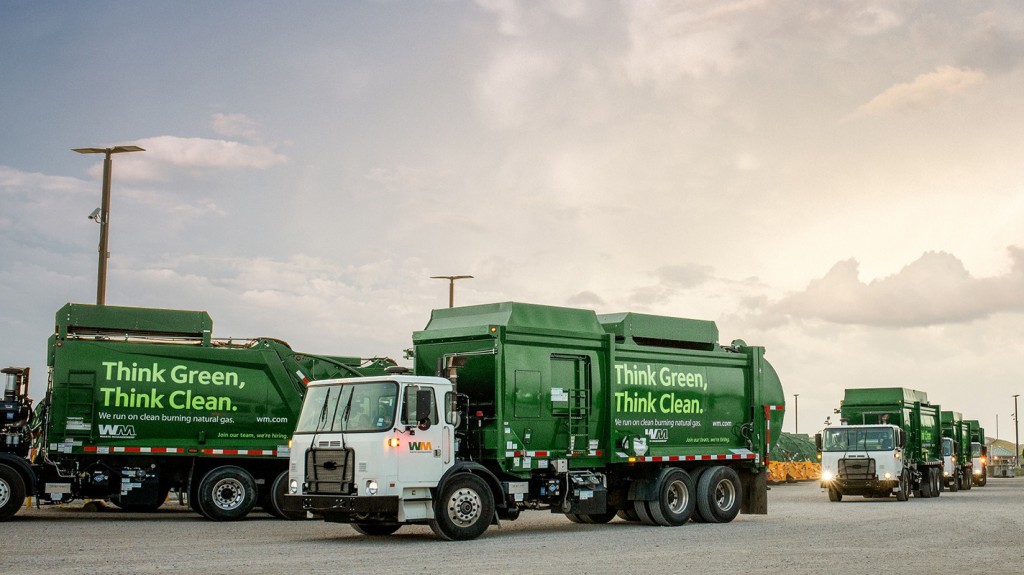 Financial report: Collection and disposal segment helps drive growth for WM in 2022