Mack to display electric-powered LR along with TerraPro and Granite range at Waste and Recycling Expo Canada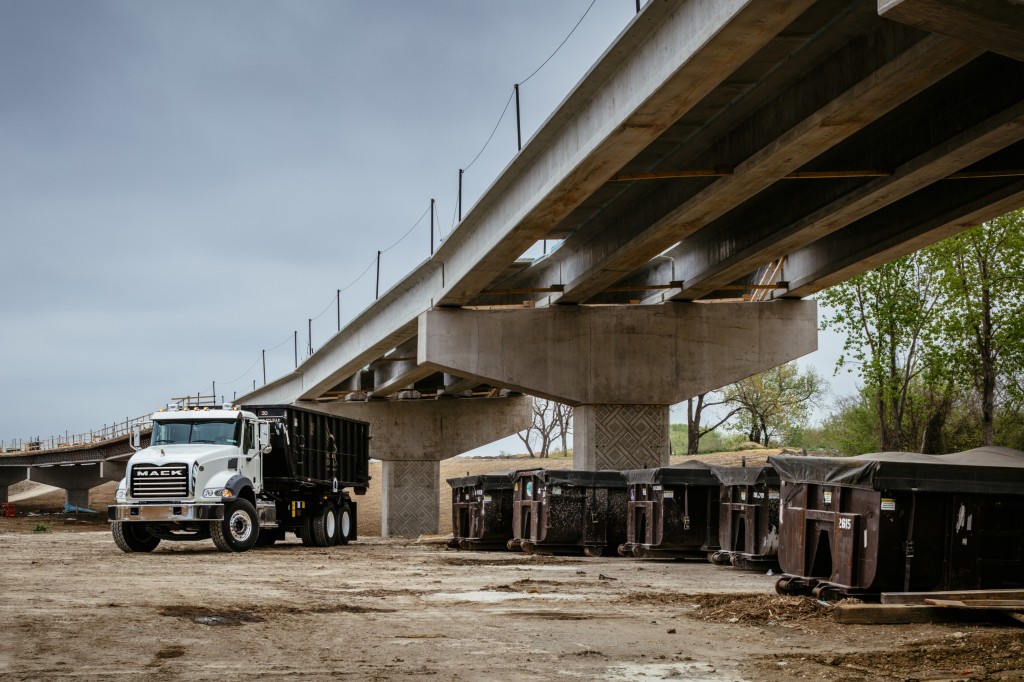 At the Waste & Recycling Expo Canada 2019, Mack Trucks will feature its Mack TerraPro and Granite models at their booth, along with an LR battery electric vehicle (BEV) motor and transmission display. Mack will be in booth No. 1601 at the Enercare Centre, Toronto, October 9-10.

The Mack LR BEV is driven by a Mack integrated electric powertrain with two 130-kW motors sending power through a two-speed Mack Powershift transmission. A booth display will showcase the motors and transmission. Mack is partnering with the New York City Department of Sanitation and Republic Services to demonstrate two LR BEV trucks. Both will begin operation in 2020.
Also on display will be a Mack TerraPro equipped with a front loader refuse body and Mack Granite equipped with a roll-off body. With a compact, efficient cab and a number of chassis configurations, the Mack TerraPro model is a versatile truck capable of meeting a variety of refuse and recycling applications. The Mack Granite, the job site standard, features an ergonomic, driver-focused cab and dash design to provide operators all-day comfort on the job.
Both trucks on display are equipped with Mack GuardDog® Connect, which proactively monitors truck performance, enabling real-time diagnosis of issues that could lead to unplanned downtime. Working with the Mack ASIST online service management system and Mack OneCall™ uptime agents in Mack's 24/7 Uptime Center in Greensboro, North Carolina, GuardDog Connect maximizes uptime by scheduling repairs, and confirming parts and service bay availability, all while the truck is still on the road.
GuardDog Connect is also the enabling technology for Mack Over The Air, which delivers software updates directly to customers when it's convenient for their operations.

Vehicles on display in Mack booth no. 1601 at the Enercare Centre, October 9-10, include:
• Mack Granite Axle Forward; Roll-off application; Engine: Mack MP®8-455M, 455 horsepower, 1,760 lb.-ft. of torque;
Features: Mack UniMax FXL20 20,000 lb. front axle; Mack
Cornerstone™ chassis; Mack ClearTech™ One exhaust aftertreatment system; Mack GuardDog Connect
• Mack TerraPro
Front loader application; Engine: Mack MP7-325M, 325 horsepower, 1,225 lb.-ft. of torque; Features: Mack UniMax FXL20 20,000 lb. front axle; Mack ControlLink III body builder module (RP170 electrical interface); Sears Seating C-2 right
and left seats; Mack GuardDog Connect; Body: Labrie Wittke Starlight front loader.

Company info
Related products