Innovative Kleenvac turns any drum into a wet vacuum for industrial spills cleanup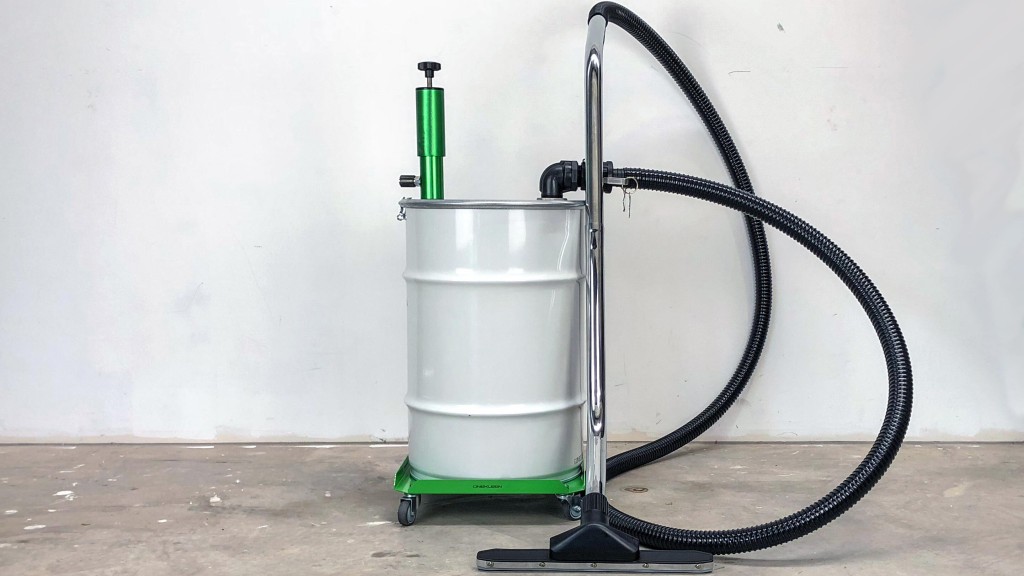 Kleenvac, by Onekleen, is a tiny power packed vacuum device designed to save businesses hours in workshop and general cleanup time. This machine is a versatile compressed air powered vacuum that converts metal drums into supercharged wet vacs. It will solve liquid clean-up challenges in a range of applications simply and affordably. Kleenvac is a low-cost investement that will last, and will:
Clean up liquids and suspended solids simpler and faster ("Fill a 200L drum in just over 1 minute").
Reduce manual labour and the use of expensive clean-up consumables, potentially saving $100s if not $1000s.
According to Onekleen, Kleenvac will help users easily clean up liquids such as water, diesel, coolant, waste oil, ink, paint, gear oil, mud, sludge, concrete slurry and more.

The company says it has been road tested, used in real commercial liquid spill and waste disposal environments and has proven its durability and versatility over and over again. Plus, unlike regular wet vacs there are no moving parts to break down, burnout or block up, and "gone are the days of burnt out electric vacuums, blocked diaphragm pumps and slow manual liquid and sludge transfer." Users may even be able to stop hiring expensive vacuum trucks for small liquid clean-up jobs, and will reduce the use of expensive consumables like absorbents and rags for spill clean-up. Users can vacuum up liquids fast and then pump it out again once the drum is filled.