Thompson Recycle Company slashes fuel and maintenance costs, minimizes downtime with Volvo Penta-powered generators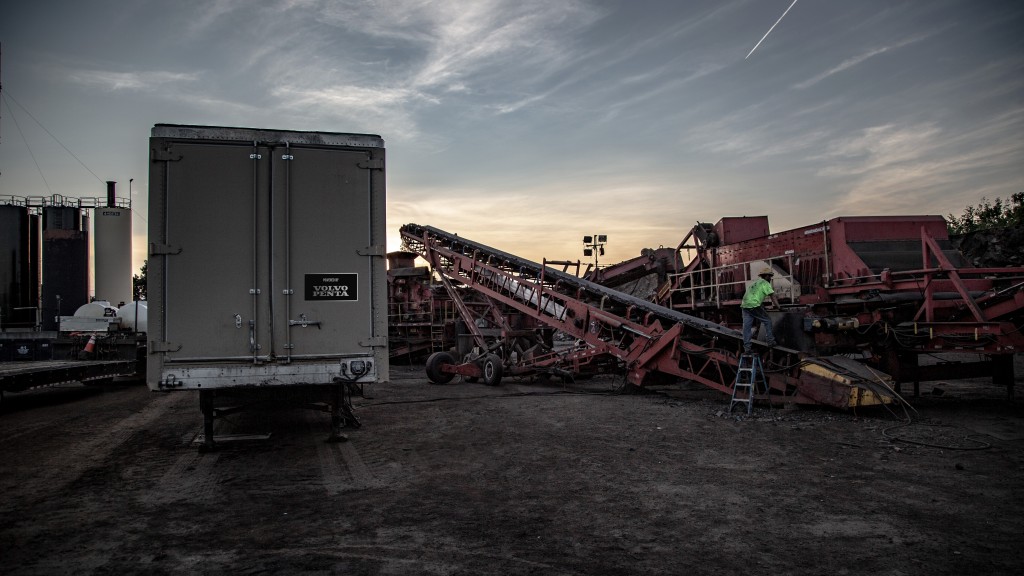 Thompson Recycle Company reprocesses mountains of used asphalt rubble every year with its three mobile crushing plants in Michigan. The mobile plants use generators as their prime power source at road construction sites. Since switching to Volvo Penta-powered 600 kWe generators, they're saving hundreds of thousands of dollars per year in fuel and maintenance costs, not to mention less downtime.
In 2015, the company decided to replace its existing generator at one of the crushing plants due to rising annual fuel and maintenance costs. After extensive research, they selected the Volvo Penta D16 engine generator platform. Since then, they've standardized on the Volvo Penta D16 engines at all three crushing plants.
John Thompson, company president, said, "The 600 kWe Volvo Penta D16s are providing us exceptional power generation without fail in any kind of weather and extreme temperatures."
"We decided to go with the Volvo Penta-powered generators for the fuel savings, power output, ease of operation and customer service," said Joshua Ott, operations manager at Thompson Recycle. "We also were very impressed with its cold-start system. It just always does what it's supposed to do."
"The Volvo Penta-powered generators save us about 15 gallons an hour adding up to about $113,000 a year in fuel costs," said Ott. "Equally important is the reduction in downtime, which can cost us more than a thousand dollars an hour in lost revenue."
"Those on-site love the D16," said Thompson. "It's quieter, has a smaller frame so it's not as heavy in the trailer. We also save money from the longer maintenance intervals. Instead of needing an oil change every 250 hours, Volvo Penta's intervals are 500 hours."
The custom trailer, which was designed and sold by General Equipment Company, ensures easy mobility as the plant moves from site to site.
Ott is also a big fan of the extended service contracts offered on the engines by Volvo Penta dealer Alta Equipment Company in Michigan. "The service never changed as we progressed in hours on the machine. We have good customer service. They come out whenever we need them. They bend over backwards to get us whatever we need to keep our plant running."
"The fuel savings of more than 38,000 gallons a year that Thompson Recycle is experiencing with our solution is a testament to our commitment of not only improving the bottom line for customers, but the environment as well," said Darren Tasker, vice president for industrial at Volvo Penta of the Americas. "With the backing of trusted service partners like Alta Equipment and a full-range of reliable, fuel efficient solutions, customers can be confident in the complete offer we deliver."