BRT HARTNER optimizes tool coating of well-established Bag Opener BO
New concepts to further extend service life of highly strained components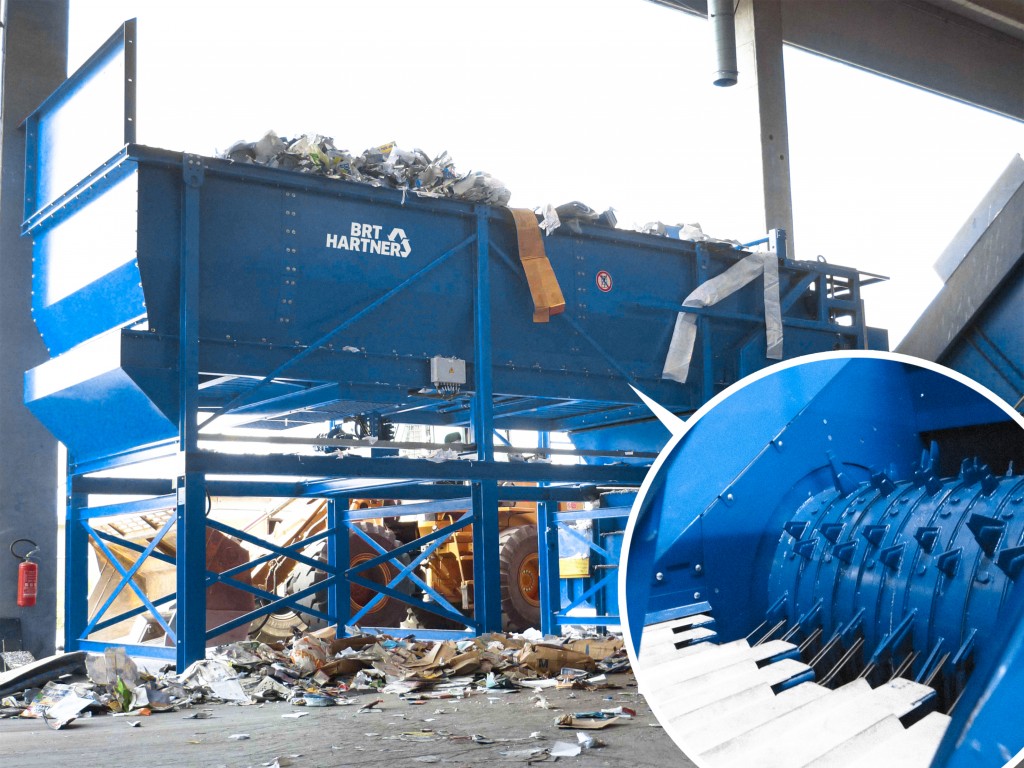 Under the brand name of BRT HARTNER, Eggersmann GmbHsells Dosing, Sorting and Opening Systems for various process industries, including recycling. One of the most sought-after products in the portfolio is the Bag Opener BRT HARTNER BO. Worldwide, almost 600 of these machines are already in operation and open hundreds of thousands of plastic bags daily.

The Bag Opener BRT HARTNER BO consists of a hopper with a moving floor conveyor as well as a bag opening unit. The heart of the machine is a so-called ripping drum. The alternate movement of the drum halves reliably rips open and empties the bags. The clamping arms at the rear side of the drum ensure that the bags are continuously in contact with the ripping drum.
The pivotal tools for opening the bags are the ripping fingers on the drum and the ripping triangles on the clamping arms. These tools are permanently in contact with the material and are therefore naturally subject to wear. The use of wear-resistant steels has in the past warranted a tool life of approx. 2.000 operating hours.
Eggersmann GmbH says the company has developed new ideas in order to even further extend the service life of these highly strained components. Several different methods for the optimization of surface coating were tested. An important prerequisite was to design tools that are wear-resistant and at the same time smooth enough to avoid entanglements on the drum.
The first long-term test with the newly developed tool coating was done at the end of 2017 in the DSD sorting plant of Remondis in Bochum. Plant manager Frank Juchems confirmes in retrospect "We have processed more than 20 tonnes of material per hour in multiple-shift operation with the Bag Opener. It used to be necessary to overhaul the ripping fingers once a month. With the new tools we are now able to keep going for almost a complete year without an overhaul."
The disposal service provider Veolia was also able to be convinced by the advantages of this innovation. Within the last three years, their subsidiaries in Rietz-Neuendorf, Droben (Radibor) and Dresden were all equipped with new Bag Openers for the sorting plants.
The machine at the DSD-plant in Dresden has achieved more than 7.000 operating hours (plant operation) by now - and all of these hours were performed with just one set of ripping tools. Only after 12 months of operation, the tools needed to be overhauled for the first time. Hans-Gerd Wilke, Manager of Operations at Veolia, says: "The reduction of maintenance and service times is extremely important with regard to increasing capacities in modern plants. Therefore, we greatly appreciate this time and cost saving optimization from Eggersmann GmbH."
Related Articles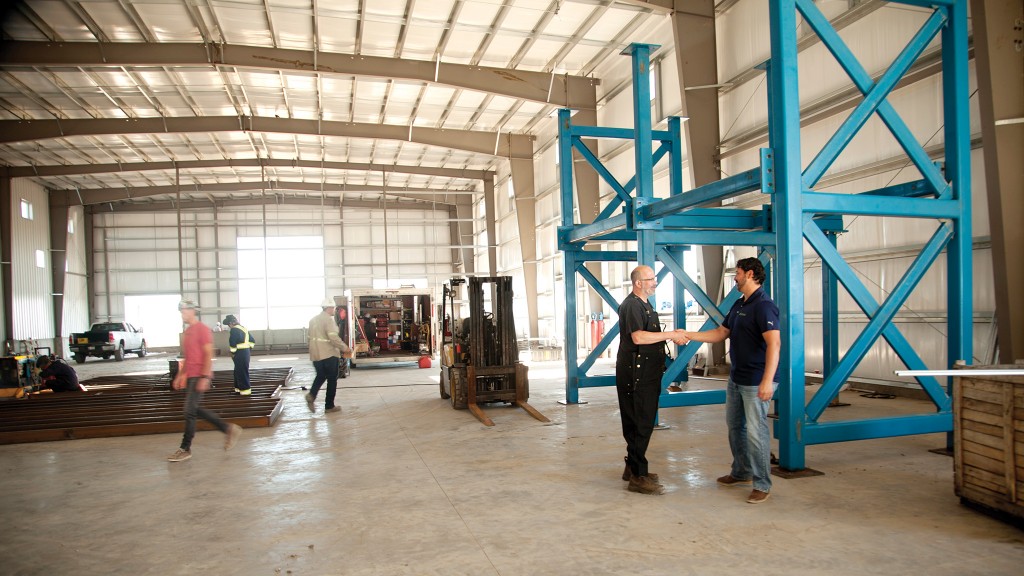 The power of waste: 2Point0's new facility transforms waste streams into a low-carbon fuel source