Wastequip celebrating 30th anniversary at Waste Expo
New line of containers among record number of product introductions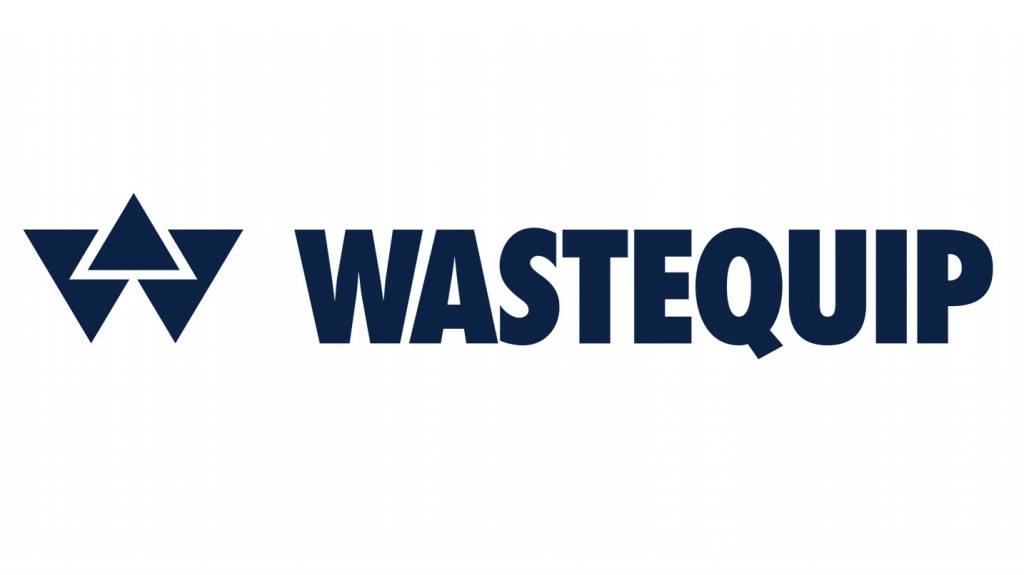 Wastequip will kick off its 30th anniversary celebration at WasteExpo at the Las Vegas Convention Center from May 6-9 2019. The company will also mark this industry milestone with a series of internal and external events throughout the year.
Attendees are encouraged to see the record number of new products Wastequip will launch at this year's show, and are invited to join Wastequip executives at the Wastequip booth #523 for birthday cake and a champagne toast on Tuesday, May 7th at 12:30 p.m.
Wastequip was created in 1989. Over the next 30 years, the company systematically acquired top companies from tarping systems and vacuum trucks to hoists and carts, including Toter, Galbreath, Pioneer, Mountain Tarp, Cusco, Go To Parts, Accurate, and in 2019, Amrep, a leading manufacturer of waste truck bodies - uniting them under the Wastequip umbrella.
With one of the broadest line of products on the market today, Wastequip is now comprised of the most well-respected brands in the waste management industry, known for quality, unparalleled service and deep industry knowledge and expertise.
The company will be hosting a series of employee and customer celebrations and has unveiled a microsite devoted to showcasing Wastequip's 30-year history (https://try.wastequip.com/30ye...) key achievements and plans for the future. Additional events and commemorations are still being finalized and will be announced as they happen.
"As a company that has always been committed to driving progress, it is a true honor for Wastequip to mark this milestone along with the entire waste industry," said Marty Bryant, Wastequip CEO. "Because many of our technologies were the first of their kinds, we have a rich history of striving for more and better, which we continue today through investing in research and development to create new products and solutions, employing top talent, maintaining the highest product quality standards and partnering with top organizations that add value to our company. Our pause for celebration will be brief, though, because all of us at Wastequip remain focused on the future."
New line of containers feature large removable sign plates
Among introductions this year, Wastequip will launch their new Ultra Heavy-Duty RockBox roll-off container line along with a new line of rectangular roll-off containers featuring patent-pending large removable sign plates.
The new roll-off container models with removable sign plate offer a large, flat, recessed metal surface to accommodate a graphic of up to 70" wide x 35" high. The recessed signage area is protected by an L-shaped frame that securely holds the sign against the reinforced container sidewall. The L-shaped frame is designed to shed water and prevent rust and corrosion.
Featuring bullet hinges, a rust-resistant zinc chain, a pivoting angle frame to clamp the sign in place on all 4 edges, a rotating pipe presses and locks the free end of frame. The container allows for easy graphic installation and/or replacement. To swap out graphics, operators need only pull the handle toward them, and the frame swings open from right to left, allowing them to simply slide a new metal sign plate into place and close the frame, using the handle to lock it down securely in place against the container.
There are three sign plate options available: aluminum, steel, or a customer-provided replacement panel. Customers may also continue to have decals installed directly on the container between the cross-members. All removable sign options are lightweight enough to allow easy installation by one person.
"Wastequip is committed to working closely with haulers to anticipate and deliver on their needs," said Kirk Warren, director of product management for Wastequip steel products. "Working closely with haulers every day, we understand their desire to better promote their company by ensuring their equipment is well-maintained and consistently branded. These new roll-off containers will help them easily maintain a consistent, branded appearance for their entire roll-off container fleet enhancing customer loyalty and preference."
Related Articles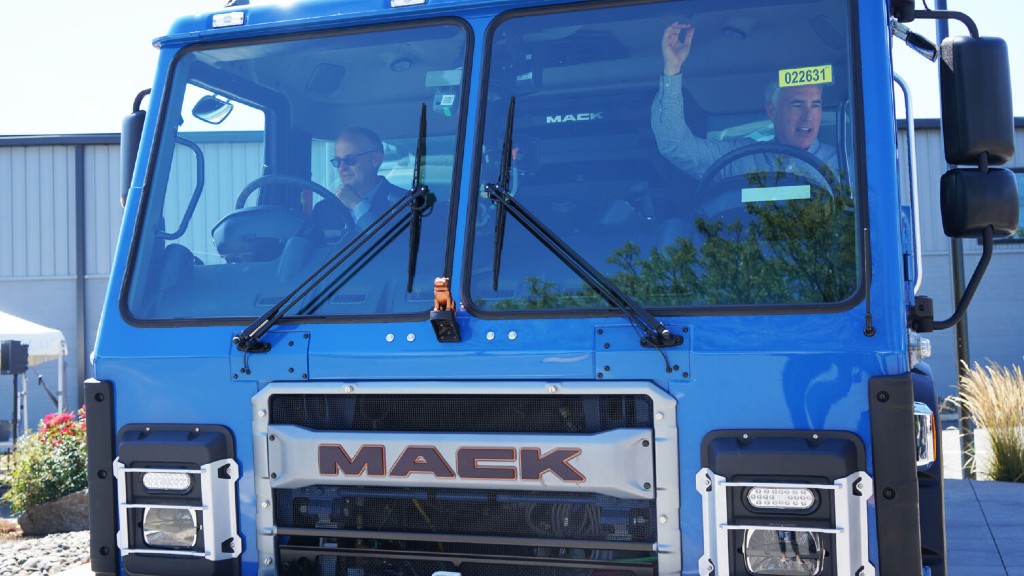 U.S. Senator test drives Mack electric collection vehicle at Lehigh Valley Operations facility