TOMRA to highlight optical sorter connectivity at Waste Expo 2019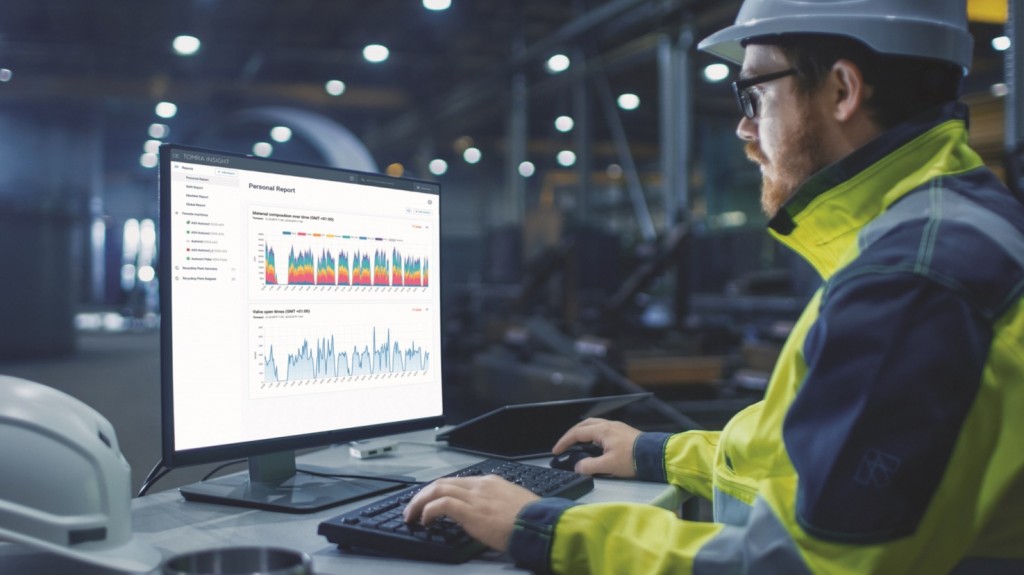 TOMRA SORTING RECYCLING is set to unveil information about its new cloud-based program designed to connect customers' optical sorting equipment, during Waste Expo 2019. To be held at the Las Vegas Convention Center, South Hall, in Las Vegas, Nevada, May 6-9, show attendees visiting TOMRA's booth #2241 will be among the first to learn more about TOMRA Insight. The new technology unleashes the power of process data to transform sorting from an operational process into a strategic management tool, providing fact-based decision-making at every step of the value and production chain.

TOMRA Insight provides near-real-time data, securely collected in the cloud, that is retrieved on desktops and mobile devices, anywhere and at any time, via a secure connection and user-friendly web interface. By providing digital metrics like throughput, material size and distribution, acceptance and rejection rates, and more, TOMRA Insight gives equipment companies the critical operating data necessary to optimize sorting performance and reduce machine downtime.
"Our revolutionary TOMRA Insight platform unlocks the true power of data, so our customers have the necessary tools to monitor and optimize their sorting processes, improving profit potential," says Carlos Manchado Atienza, regional director Americas for TOMRA Sorting Inc. "Insight will allow us to enhance service and maintenance schedules, offer predictive analytics for components and develop optimal machine sorting configurations, technologies and applications."
SHARP EYE - Deinking and Plastics
TOMRA Sorting specialists will also have the latest information on the company's exclusive SHARP EYE technology that helps recycling operations increase recovery of recyclable paper and sort single-layer PET trays from PET bottles. SHARP EYE technology features a breakthrough enhancement of its FLYING BEAM® technology, expanding the sorting capabilities of the AUTOSORT machine. Featuring a larger lens for higher light intensity, SHARP EYE detects even the finest molecular differences in materials flowing down the recycling line.
The combination of TOMRA's AUTOSORT with SHARP EYE technology allows the machine to be calibrated to identify materials suitable for deinking, making recovery rates as high as 96% possible in one step. For plastics recycling, operations can calibrate SHARP EYE to detect even the most difficult-to-distinguish material properties, so it can differentiate between monolayer and multilayer PET trays from PET bottles to achieve higher and more consistent quality for new plastic food-grade packaging.
"As recovery standards become increasingly more stringent, TOMRA delivers innovative equipment and technology solutions that drive increases in material purity rates and optimize sorting efficiency," says Carlos Manchado Atienza. "We invite all WasteExpo delegates to our exhibit, stand #2241, to discuss their application challenges and how TOMRA's full range of recycling solutions, including new TOMRA Insight and SHARP EYE, can help meet those needs."