​Canada Fibers awarded contracts to design, build and operate two technologically advanced recycling facilities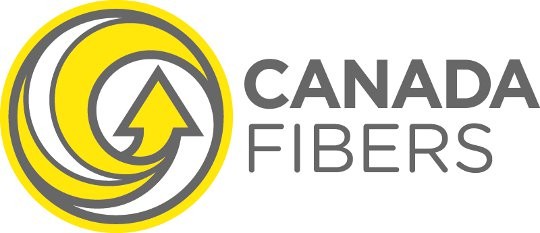 Canada Fibers Limited (CFL) has been awarded two contracts to design, build and operate advanced single-stream post-consumer Material Recovery Facilities (MRFs) in Winnipeg, Manitoba and Peel, Ontario. The Company is constructing an 80 thousand square foot greenfield facility in Winnipeg and is retrofitting the Region of Peel's existing MRF. Both projects involve advancements to recovery technologies in response to increasingly rigorous quality standards from industries utilizing post-consumer recyclable materials.

In Winnipeg, CFL shall commence recovery of recyclable materials in its state-of-the art plant during the fall of 2019. The facility will be equipped with an integrated cascading cluster of infrared optical sorters, proven to advance material recovery rates and purity levels. The optical sorters combined with other technologically advanced equipment, will make the plant extremely flexible in response to ever changing recyclable material composition. CFL will begin recruiting local employees during summer of 2019, with an intensive training program commencing as employees are hired. Citizens of Winnipeg will be able to see recovery and recycling in action from an education room overlooking the system, which will be augmented by audio visual educational tools.
In Peel, the retrofit shall commence during the fall of 2019 and be completed in early 2020. Again, the facility will house state-of-the-art technologies, enabling optimal recovery, purity and flexibility to respond to changing inbound material composition and stricter end market quality requirements. Employee retraining shall commence in late fall of 2019.
CFL's approach to design of the facilities has been founded upon input from their employees working in 13 MRFs across Ontario.
"Employee involvement in continuous improvement activities is essential to achievement of desired outcomes," commented Stephen Miranda Vice President of Canada Fibers. He added that, "Machinex Industries Inc.'s forward-thinking equipment will be utilized in both projects to push the envelope of MRFs capabilities." See Recycling Product News' feature story about the partnership between CFL and Machinex on these two projects at this LINK.
Both undertakings are large scale, allowing for sorting of over 100 thousand tonnes per year of material in each facility. Upon completion, CFL will serve 16 municipalities and countless commercial entities from its expanding MRF network. Mark Badger, Executive Vice President of Canada Fibers noted that, "the two long-term contract awards are a tribute to the dedication of all employees and associates who work hard each day in challenging conditions to exceed customers' increasingly stringent expectations."
"We will continue to pro-actively invest in technologies, training and employee involvement programs to enable further growth founded upon trusting relationships with our customers," concluded Mr. Badger.