Established ​DZH 7000 Series grinders feature new internal drive feed roller
Latest update allows for less moving parts, quick, easy screen changes and maintenance access, along with aggressive feed​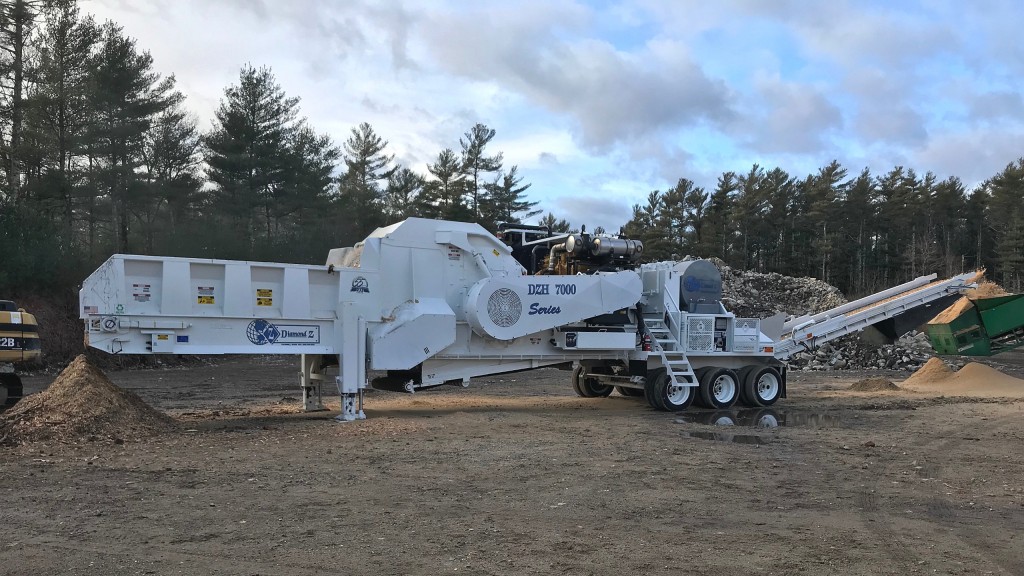 Diamond Z's high-capacity, low maintenance DZH 7000 Series horizontal grinder is designed for any large-scale wood waste and land clearing grinding operation. The latest models are equipped with an internal drive feed roller which allows for less moving parts, quick and easy screen change and maintenance access, very aggressive feed and one of the largest crush roller and hammer mills in the industry. With 1,200 horsepower and proven production capacities in excess of 1,000 yards per hour, Diamond Z's DZH 7000 Series is ideal for the most difficult jobs. No other horizontal grinder can imitate this machines compliment of power, unparalleled production capabilities, versatility in difficult environments, innovation, and the attention to detail that stands out in every DZH 7000.

Also available, the DZH 7000TKT Series track mounted horizontal grinder has all the features and capabilities of the DZH 7000 with the added portability that comes with a track-mounted machine, allowing operation just about anywhere. The DZH 7000TKT comes with a complete transport system that easily and safely secures to the grinder so it is ready to be transported, avoiding expensive permitting fees.

Other standard features of DZH7000 series models include a fluid coupling mill drive, reversing fan, radio remote control, tool box, engine cover, and super-screw belt lacing and very high surface torque. Plants weights vary, depending on options. Production rates are up to 120 tph or 630 yph, screen area is 5,760 square-inches, and standard engine is a CAT C32 ACERT LRC Diesel.